THE OFFICIAL RAMONA MORROW Books WEBSITE
Canadian Children's Book Author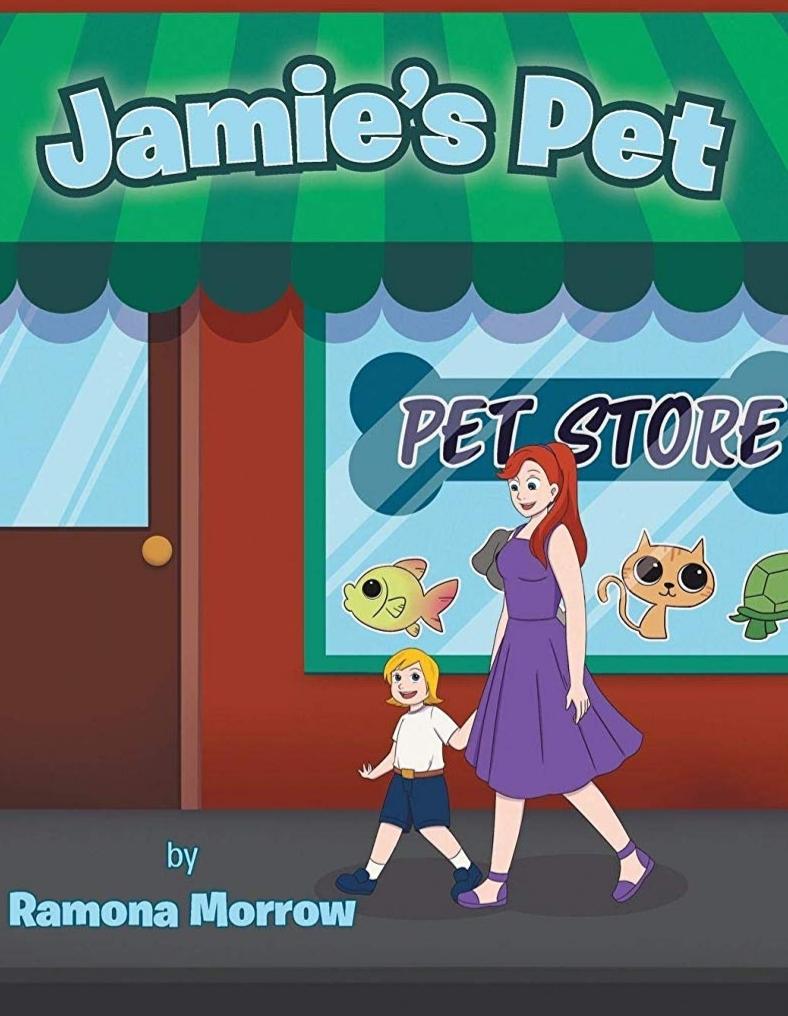 jamie's pet children's audiobook
Synopsis: Jamie's Pet, a fictionalchildren's audiobook, is about a little boy who wants a pet. He is not sure what kind of pet to get. Jamie and his mother make a trip to the pet store. At the pet store, Jamie discovers all types of pets available. Jamie finds that he has to make a tough decision about which pet to get. Jamie walks throughout the pet store looking at all sorts of different pets. Jamie holds a pet and knows instantly that this is the kind of pet he wants. Jamie finds his perfect pet, his perfect friend.
JAMIE'S PET CHILDREN'S AUDIOBOOK FREE SAMPLE
Children's Audiobook Free Sample
Jamie's Pet children's audiobook
narrated by Jessica Duncan
JAIMIES_PET_1_Minute_ (1).mp3
Jamie's Pet Children's Audiobook FREE sample is for interested listeners, please take a moment and listen to Jessica Duncan narrate the audiobook. Jessica Duncan has a friendly, informative, upbeat, and witty tone when telling the children's short story. Your child will be relaxed when they are listening to the children's audiobook. Jessica Duncan has a calming affect to her story telling. This is one of the reasons Ramona picked Jessica to be the narrator of her audiobook, Jamie's Pet.
Please let me know what you think. Your opinion matters. Do not forget to leave a customer review where you purchased your copy.
Jamie's Pet Children's Audible Audiobook is FREE on kindle with your Amazon Audible Trial Membership. Why not give it a try!!!!!
Jamie's Pet Children's Audiobook ISBN Number for both Retail Price and Library Price are #9781987173666
Jamie's Pet Children's Audiobook Retail Price $2.32 (price varies)
Jamie's Pet Children's Audiobook Library Price $7.12
Attention! Audible children's storybook listeners, audiobook listeners, or whatever you are calling yourself these days. You can now listen to a FREE children's short storybook sample of Jamie's Pet children's audiobook narrated by Jessica Duncan. Down below you will find the one-minute FREE sample of Jamie's Pet children's audiobook for you to preview before buying. You choose which listening device your child will download and listen to Jamie's Pet with and all of their other best-selling children's audiobooks they found online. Will your child listen to their audiobook downloads with headphones, ear buds, or nothing at all? Whatever your choice is make sure they are comfortable for your child and age appropriate so they can be attentive with their audible on their kindle device. The only thing that really matters here, your child needs to lay back, relax, and learn how to enjoy and entertain themselves. Jamie's Pet will captivate and mesmerize your child for hours on end by listening to the children's audiobook over and over again while you carry on with your household duties or errands. One thing for sure, your child will be quiet. Jamie's Pet children's audiobook is also perfect for daycare centers, preschools, elementary schools, and libraries by helping them keep their costs low and having no physical inventory. This also can be true to those families who have limited space in their home and can not store too many books.
Everyone from parents, teachers, child care providers, to kids enjoy Jamie's Pet children's audiobook. Great audiobook for kids to listen while they are traveling in a car, plane, train, or waiting for a doctor's appointment. Children's audiobooks keep kids occupied, quiet, and busy. Time flies faster for your children and they do not become restless or bored. Sick children at home or in the hospital can listen to audibles with ease. They too need some form of entertainment to heal faster. Jamie's Pet children's audiobook makes a great gift for friends and family. This audiobook keeps kids entertained and they learn about the responsibility of caring for a pet. Playing Jamie's Pet children's kindle audio book during bedtime helps children relax so they can fall asleep easily. A great night time audiobook bedtime story! So, let Jamie's Pet children's audio book become one of your child's favorite audiobook downloads for kids online today.
Online shopping has become super convenient, easy, and fun to do in the comfort of your own home. You can purchase full versions of your favorite audiobook or your child's favorite kids' audiobook at any of the online audible stores listed below. Some are FREE when you signed up only. Some require a membership or subscription fee. Once you download the audiobook you can listen to it immediately. No waiting. With audiobooks you can listen to them anywhere at anytime no matter where you are in the world. When listening to an audible your concentration level is high where you find yourself all wrapped up in the storytelling and by the sound of the narrators' voice. Let you and your child's imagination soar separately or together sitting quietly in a room taking some precious bonding time while holding your child. There are plenty of wonderful benefits that come with listening to an audible. Kids listening to audiobooks learn faster, improves their reading skills, and vocabulary. Kids learn to love books when given the chance at an early age. Kids are like sponges soaking up all of the knowledge they are given. The power of listening is a beautiful and wonderful concept!
People who have a hard time reading or seeing the print in a book, cell phone, iPad, or tablet, like Ramona's father, can relax and enjoy their audiobook. To hear audiobooks online you need one of these; a tablet, iPad, laptop, or desktop are perfect devices. These listening audiobook devices are simple for you and your baby, toddler, or preteen child to listen online with. They fit in your pocket, purse, diaper bag, or backpack without taking up too much room. These devices and audiobooks in general are growing rapidly in popularity. Before you know it, a two-year old child will be able to download their favorite children's audiobook online. Companies have started making interactive and educational toys including tablets for babies and toddlers to learn how to operate. Just remember, successful people listen to audiobooks with kindle online or offline too! So why not get a head start and have your child at an early age familiarize themselves by learning to listen to an audiobook. Your baby or toddler will get accustomed to having headphones on their head covering their ears. Once they start listening and hearing the strange voice gently talking to them, they will have a look of wonderment on their pretty little faces, just like the baby picture below.
About Jamie's Pet Children's AudioBook
Jamie's Pet is Ramona Morrow's first children's book. She presents the short story, in a language and illustrations most appealing to children, the many factors that must be looked at when deciding on a household pet. To a child, it's about that "perfect pet, perfect friend" and to a grown up, its about guiding the child according to what the child can manage in terms of care, love and affection.
Unsurprisingly, the book is inspired from the author's real, short-lived-pet-drama. In her words, the goal was to get a pet that was good for Jamie, and a good fit for the family. Children will surely love to pick up her book and read it for hours, it imparts good moral values and ideas that impact how they see the world.
MAKE SURE YOU LIKE, COMMENT, SHARE, SAVE, OR SUBSCRIBE!
Jamie's Pet animated children's picture book trailer is perfect for children of all ages to watch. This children's book trailer is another way for you to experience the story as the book comes alive in this video. You will see throughout this trailer video there are high quality children's picture book images. Watch this video so you feel confident with your purchasing decision about Jamie's Pet.
PERSONAL NOTE FROM RAMONA
To everyone who has purchased a copy or who plans on purchasing a copy of Jamie's Pet children's book online or from your favorite brick and mortar book store, either in paperback, eBook, or an audiobook. I would like to start by saying, "Thank You so much for your support and putting your trust in me with your child's reading material." I hope you and your child enjoy reading Jamie's Pet as much as I did in writing it. I am very proud of my first children's book and a second children's book is being written with just as much enthusiasm behind it. Please feel free to leave a customer review on the website where you purchased your copy of the book. "Thank You again and Happy Reading Everyone!"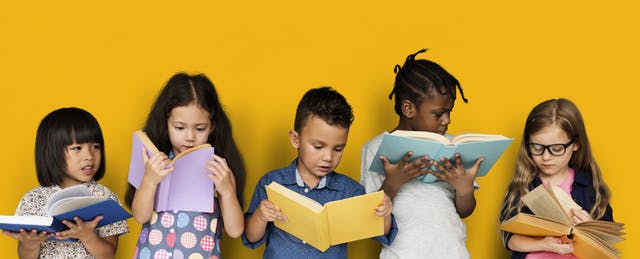 Jamie's Pet Children's Paperback Book
Best Children's Books by Age to Read - Jamie's Pet is a must-read entertaining children's book that should be read before your child reaches the age of 13 years old. This children's book has the power to hook both boys and girls where they will fall in love with the animals in this cute little pet storybook. Great read for a reluctant reader or for your budding bookworm. This is a story you will love to read to your child. Purchase your copy of Jamie's Pet children's trade paperback book here.
(ISBN-10: 978-1-64462-106-6)
Amazon United States Amazon Canada
Amazon United Kingdom Amazon Australia
Book Depository Books A Million
Wholesale Order through Ingram Content Network
Listed in the World's Largest Library Catalog with WorldCat.org
If you find Jamie's Pet children's book sold elsewhere let Ramona know so it can be added to this website.
When you are shopping online or visiting a brick and mortar book store and you don't see Jamie's Pet children's book; remember to ask for the book. If that business gets enough requests for the book they will order/reorder enough books to fill the requests.
© Copyright 2019 - 2020 Ramona Morrow, All Rights Reserved