The Official Ramona Morrow's Books Blog
Your Children's Books Blog!
Ramona Morrow | Canadian Children's Book Author and Blogger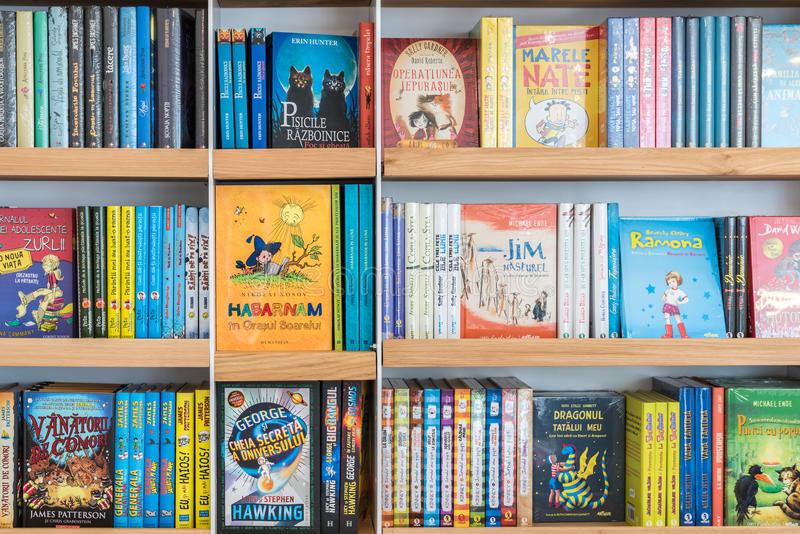 Best Kids Picture Books About Dogs To Read Aloud
May 28, 2020 by Ramona Morrow
My favorite dog quote is, "A true friend leaves paw prints on your heart" written by an Unknown Author. That is so, so true.
Our last two dogs that Jamie and I had were a 5-pound female Papillon named Sunny and a 110-pound male husky Akita named Dantz. We got Dantz when he was one-and-half-years old from the Humane Society and Sunny when she was six-months old from a friend. These two dogs were raised together and stayed together. Size didn't matter to them. They were best friends.
Watching Sunny grow up with Dantz who was protecting her every step of the way was beyond heartwarming. These two dogs has a bond so strong nothing could break it. When it was daylight Sunny went outside first. When it was dark outside Sunny would let Dantz go out first to scare away any boogieman hiding in the shadows.
Going for walks was comical because at the dog park people would go crazy when they saw this huge dog, small dog combo. Sunny would weave in and out of Dantz's legs when we were walking as Dantz hovered over her like an umbrella. "Isn't she going to get stepped on?" people would ask. Jamie and I would say, "No, they know what they are doing." And they did. In the beginning she got stepped on a few times but learnt to pay attention to Dantz's feet.
Dantz and Sunny have both passed away now and are watching over both of us in Dog Heaven. For Jamie and myself, Dantz and Sunny have a never-ending impression on our hearts. We both remember the times we had with them and feel lucky to have had them in our lives. With each memory there is a beautiful smile and a warm heart that goes a long with it. This happens to be true with each and every animal we had as a pet. They each had a personality and loved us to they very end of their lives.
Now, dog books are great company and great reading at night before I go to bed. The fictional dogs I have read about as a child was one reason I decided to have real dogs in my life. The fictional dogs Jamie read about as a child was the reason he decided to have a big dog. A big dog would be able to protect us was Jamie's reasoning as the man of the family. Once you have a dog in your life you will never forget them because they are included as family.
Children find picture books simpler, quicker, better, and easier for them to read when they are alone. As the child flips through the pages of the book they will find beautiful, cute, and wonderfully illustrated themed pictures of puppies or full-grown dogs. Picture books have the greatest ability to capture the imaginations of adults and children alike. Let your imagination soar and grow!
Did you have a best kids picture book about dogs? Does your child have a favorite picture book about dogs? Have you kept your favorite dog picture book? Submit your answers using the Facebook Comment form down below.
This list of best kids picture books about dogs to read aloud will surely please your child. You will find humorous dog books, the friendliness, the cutest, the silliest, the smartest, the sweetest, even the naughtiest, who are loyal companions, and some are the most mischievous little rascals with the best puppy dog eyes ever. You might even shed a tear for the heart-breaker dog book. Dog lover adults and pooch-loving kids will surely bark about these dog books. Tail-wagging good books. We know you will love this collection! Our dog books can have a special place in your heart. Over time, our books will become treasures and honored by kids all over the world too!
Click link below for a FREE download of Best Kids Picture Books About Dogs To Read Aloud List as a PDF.
Jamie and Gizmo Series
Jamie's Pet
Author Ramona Morrow
Narrator Jessica Duncan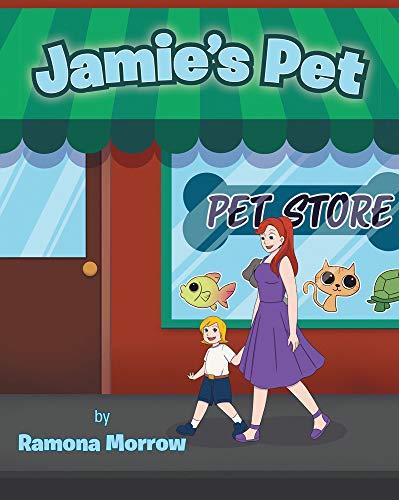 Canada Book Award Winner 2020
Pinnacle Book Achievement Award Winner - 2019 Fall - Best Book In Category Of Children's Interest
Jamie's Pet is a delightful kids picture book about a five-year-old boy who would like a pet. One day, Jamie decides to ask his mother for a pet but does not know what kind of pet he wants. Jamie and his mother decide to visit the pet store to check out all the different types of animals. Jamie finally finds his perfect pet, the perfect friend.
Attention Authors:
If you have a children's book on the market and would like your book featured in an upcoming article, contact Ramona
Advertise Here
Contact Ramona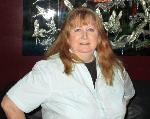 Canadian Children's Book Author and Blogger
Ramona read Clifford, the Big Red Dog by Norman Bridwell and Curious George by Hans Augusto Rey and Margaret Rey in the third grade and was bitten by the book bug. She has loved books ever since. Ramona blogs and writes poetry, short stories, reads, listen to music, blogging about my books, and loves to cook as a form of relaxation, "Cooking relaxes me. I love to create meals from scratch."
Connect With Me On Social Media
Fur Family Forever Series
Fur Friends Forever
Author LaTezeon Humphrey Balentine
Illustrator Rochae J. Lacey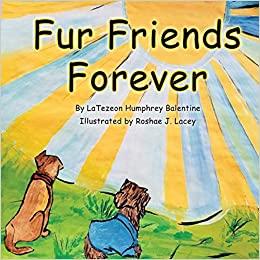 Join two dogs with completely opposite lifestyles as they both enjoy their astonishing escapades as they embark on a unique situation that challenges each of the dogs. Fur Friends Forever kids picture book story is about friendship and peer pressure decision making. Do Abby, Lincoln, and Molly learn what the true meaning of love, caring, and sacrifice are all about? Come along with their voyage in this charming children's book.
Bubba and Beau Series
Bubba and Beau: Meet the Relatives
Author Kathi Appelt
Illustrator Arthur Howard
Newberry Honoree
National Book Award Finalist
Pen USA Literary Award Winner
National Book Award Finalist
When the whole family, including cousin Arlene's dog, Bitsy, reach Bubbaville they are greeted with lots of hugging and kissing. Guess who's not enjoying themselves in Bubbaville? Well, that's Bubba and Beau. They both go and get cousin Arlene and Bitsy to join them and this when the fun really begins. Find out what escapades everyone is up to. Meet The Relatives is a witty and humorous kids picture book.
The Everyday Adventures of Papa & Paws Series
Molly Waits Her Turn
Author Papa Paws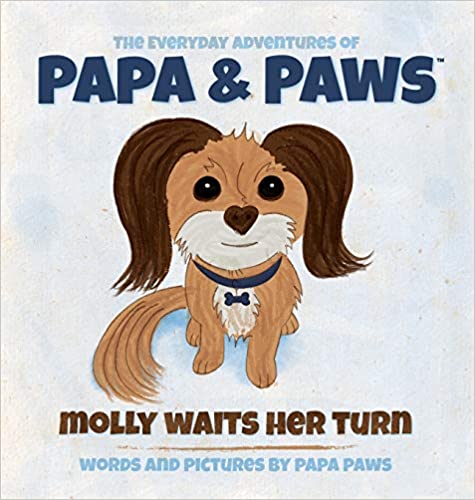 Every day, Molly Paws, an adorable dog, has adventures with Mama, Papa and her sisters. Today, Molly learns how-to wait for her turn. It's not easy for her to be patient, especially when she waits for her favorite after-dinner treat. Will Molly get in trouble for being impatient? Will Papa make things right and reward Molly for waiting her turn? Read this adorable kid's picture book, Molly Waits Her Turn, to find out what happens to Molly!
Penelope's New Puppy
Author Christine Bialczak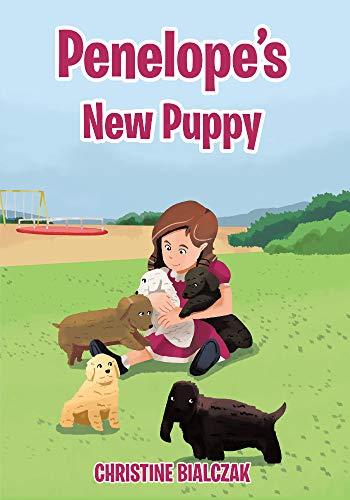 Grandma is bringing a brand-new puppy for Penelope. Penelope is choosing the puppy's name, but she wants the name to match what the puppy looks like and acts like. While Penelope is waiting for Grandma to arrive, she utilizes her imagination and gazes at the world around her. Does the world have her perfect puppy name for her to choose from? Penelope's New Puppy is a sweet and charming kids picture book.
Mack At Rainbow Bridge
Author Laurie Thornberry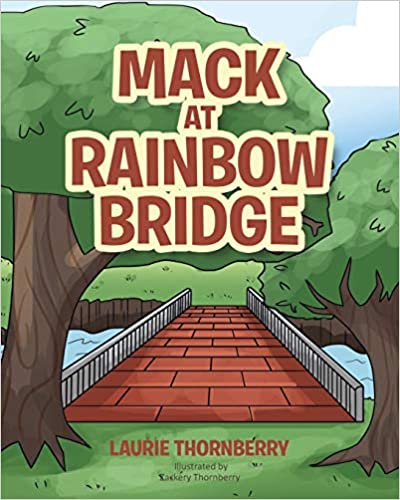 Mack At Rainbow Bridge is the true story about Mack, a rescue dog. The reader learns about Mack's journey through life until her death. Mack taught everyone she came in contact with many wonderful things. She was a fantastic companion and taught you many life lessons. She was a beautiful dog who will capture your heart.
The Four Friends
Author D.L. Morgan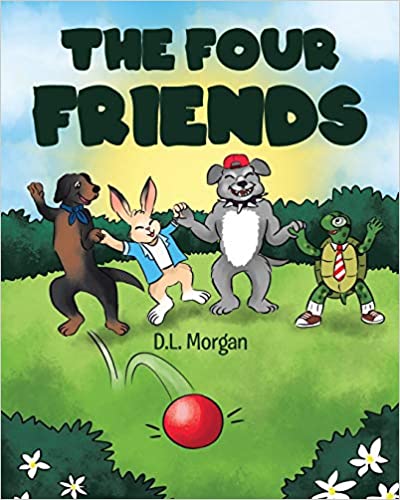 Buddy the Bulldog was a great big bully. He was mean to everyone he met! Quickly, Buddy found out that nobody wanted to be his friend. Buddy's lesson was when you are mean nobody wants to be your friend. From those who were bullied the most from Buddy, they figured we need to teach Buddy how to be nice. Find out how Buddy becomes a good friend in The Four Friends kids picture book.
Piper & Mabel
Two Very Wild But Very Good Dogs
Author Melanie Shankle
Illustrator Laura Watkins
Dog lovers will surely be charmed by this adorable kid's picture book. Piper and Mabel have a full-filled adventure when their owners plan a beach vacation. This is when the doggy duo finds out they are headed to Happy Trails Ranch, a doggy daycare instead of the beach with their owners. Upon arriving at the ranch, they discover their accommodations are less to be desired. So, Piper and Mabel take things into their own paws and end up creating their own journey. Two Very Wild But Very Good Dogs is an extremely entertaining children's book.
The Littlest Puppy
Author Mary Griffith Chalupsky
Illustrator Sharon Johnson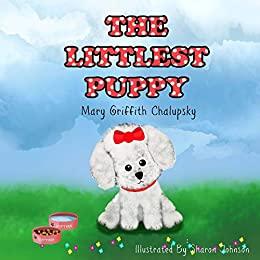 The Littlest Puppy is an adapted true story about Buttons, a little white Bichon Puppy. The First time Buttons met her adopted Mama and Papa they feel deeply in love with her. Buttons was extremely happy with her new adopted family. Papa is no longer with Mama and Buttons. Buttons missed Papa very much, she had to learn to trust and love again. Read to find out if Buttons is able to love again!
Stanley Series
Stanley's Little Sister
Author Linda Bailey
Illustrator Bill Slavin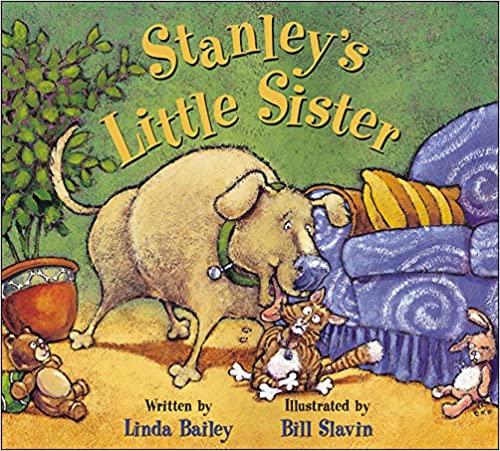 When Stanley gets a feline sister his home life gets a little crazy. Stanley tries his best to make friends with the cat but she is not having any of it. Every time Stanley gets near the cat she is hissing or whacking at him. Stanley's owner blames him for all craziness going on between the two. But, over time things start to settle down and the two of them become friends, but mostly, become family. Stanley's Little Sister is an entertaining kid's picture book.
Broadway Barks
Author Bernadette Peters
Illustrator Liz Murphy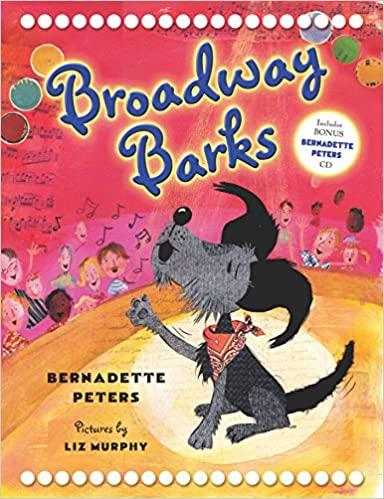 In New York City, there is a homeless dog living in the park. He is lonely remembering all of the good times he had. He remembers when he had a loving home, regular meals, and being taken for walks. The dog notices a lady sitting on a bench reading a book. The dog decided to follow her to see where she is going. Join the dog in Broadway Barks to see what happens to him. Does he find a home?
My First I Can Read Series
Biscuit
Author Alyssa Satin Capucilli
Illustrator Pat Schories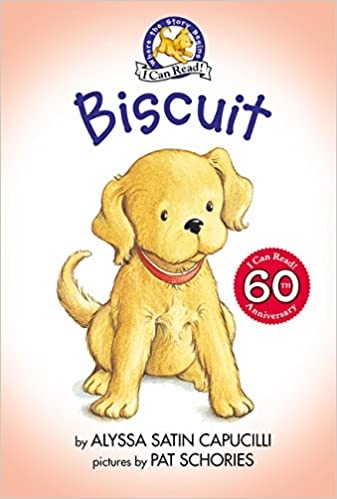 Biscuit is a great kid's picture book for beginner readers. With this children's book, the reader can learn to read independently. This all-time beloved classic children's story is about a golden retriever puppy. Biscuit is a playful and gentle puppy who doesn't want to go to bed.
Magic Dogs Of The Volcanoes
Author Manlio Argueta
Illustrator Elly Simmons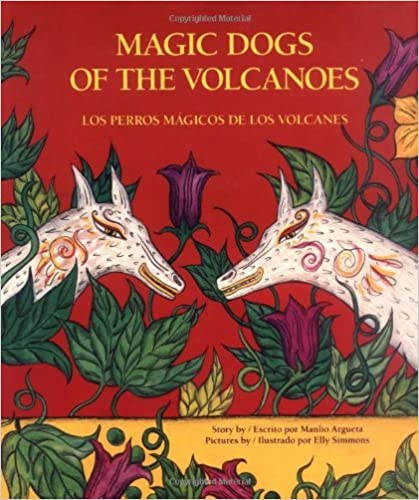 The Casa de las Americas Prize
Magic Dogs of the Volcanoes is an original story about famous folklore animals. When the Salvadoran people gather around, they tell folklore stories about cadejos, the magical dogs. The story is told how the magical dogs, cadejos, appear mysteriously at night to protect the locals from danger.
Bruno's Amazing Adventures Series
Rocky Mountain High
Author Juliette Winningham
Contributor Nicholas Kistler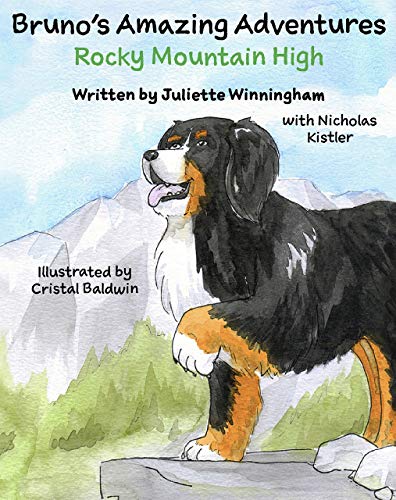 Rocky Mountain High is a light-hearted adventure about Bruno, a Bernese Mountain Dog and best friend Ally. On a beautiful summer morning, they decide to take a journey through the Rocky Mountain National Park in Colorado. The two of them begin to appreciate the great outdoors and what nature has to offer when they learn to sail, camp, and hike.
Millie And Mo Dream Big
Author Morris King
Illustrator Ricky and Mary Noble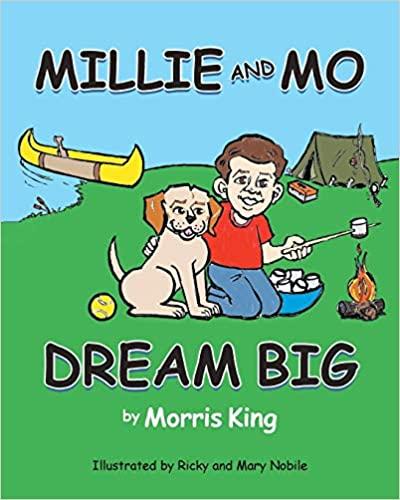 Millie is a beautiful dog with a great big loving heart. She loves adventure, has tons of energy to burn, but most of all she loves having fun with her best friend Mo. Come follow Millie and Mo as they explore and dream about the world around them! What new adventures will Millie and Mo chase? Millie and Mo Dream Big. Do you Dream Big too?
The Magically Mysterious Adventures Series
Noelle's Treasure Tale
Author Gloria Estefan
Illustrator Michael Garland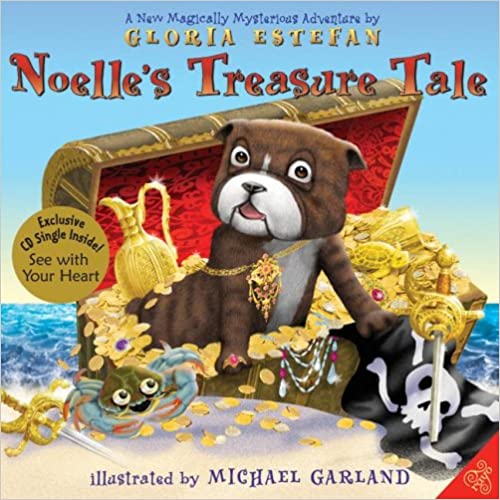 Noelle's Treasure Tale is an enjoyable, magical, and fun mysterious adventure kids picture book. With her family, Noelle the Bulldog is holidaying in the exotic Treasure Coast in Florida. Noelle hears exciting news that a long-lost pirate's ship is buried in the sand with tons of treasure. Noelle can't wait to find the treasure. Along the way, Noelle befriends a loveable crab and other mysterious animals. But, most importantly, she discovers the "real" treasure of Treasure Coast!
Grumpy Gloria
Author Anna Dewdney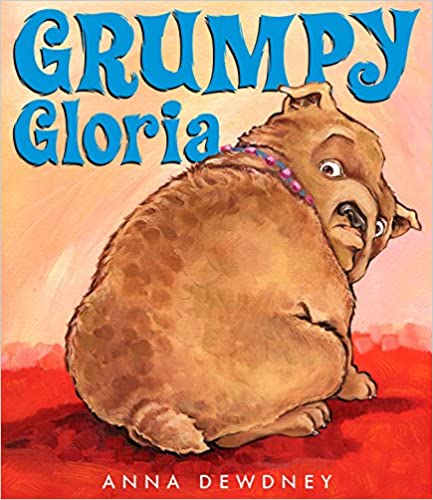 Gloria was glum and grumpy. Out of sorts. sad and lumpy. A brand-new doll? It's time to pout! Gloria felt so left out. When the little girl gets a doll for her birthday present Gloria feels ignored. Gloria realizes the Little girl does everything with her doll. Gloria feels replaced and sad. The little girl's brother and sister notice Gloria is sad and needs some cheering up. Maybe a bath? Or a game of dress-up? Or a bike ride? In this hilarious children's book, you will see why she becomes Grumpy Gloria. In the end, Gloria is reunited with her best friend.
The Boy Who Spoke Dog
Author Clay Morgan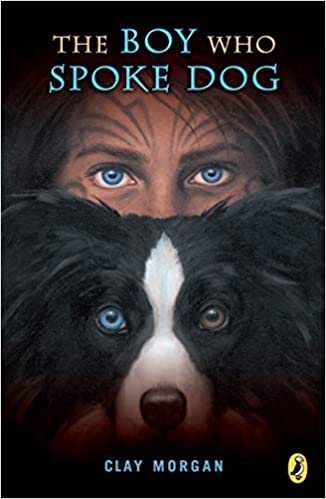 After a deadly storm, Jack finds himself washed up on a mysterious island. Quickly Jack realizes there is no one to help him, he is all alone, except for the sheepdogs on the island. Moxie, one of the sheepdogs becomes very special to Jack. Jack found when you gaze into the eyes of each sheepdog, they are mesmerizing and capture your heart. Fangos, the angry beasts threaten to destroy the island. Jack and his new companions realize they must save the island. Once the battle ends. Jack is changed. Will Jack ever be the same again? Read on in The Boy Who Spoke Dog.
Gidget The Surfing Dog
Author Elizabeth Rusch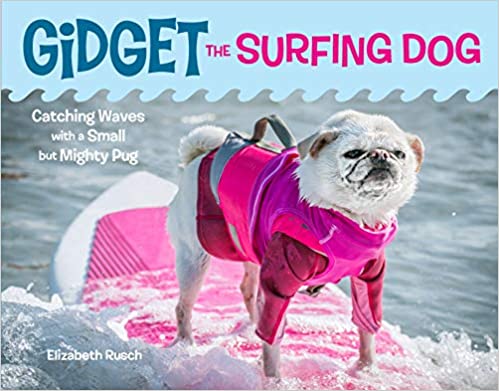 Gidget The Surfing Dog is a motivating and inspiring true story of a tiny Pug who overcame a life-threatening sickness to become a World-Champion surfing dog. Gidget's story is told with stunning and beautiful photography which also features other sweet and adorable dogs in the ocean and on the beach.
The Chocolate Lab Series: Book 2
Tug-Of-War
Author Eric Luper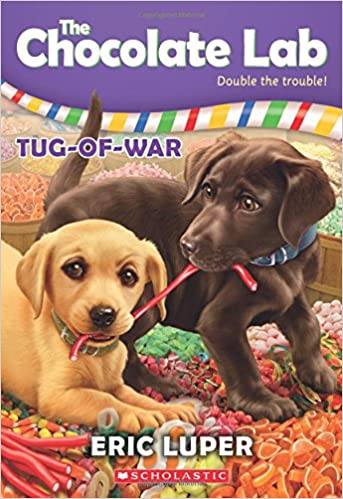 By the Old Mill, Hannah and Mason find a small yellow Labrador. Hannah, really wants to keep the puppy. But mason isn't sure that's a good idea. They are busy refurbishing the Old Mill into a Chocolate Factory. The Cabot's really hope by doing this the Chocolate Factory will save the family business. We already have Cocoa, a feisty and mischievous dog, getting into all kinds of trouble. Do you think a recipe of disaster is adding an untrained puppy to the mix? Find out from Tug-Of-War if everyone becomes a happy family and is the family business going to be saved.
Adventures of Bella & Harry Series
Let's Visit Prague!
Author Lisa Manizione
Illustrator Kristine Lucco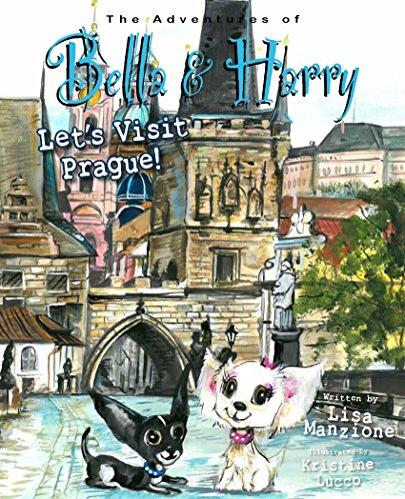 Book of the Year Finalist 2014 and 2015
Mom's Choice Award: Best in Family-Friendly Product
Book of the Year Award Winner 2013
Creative Child Magazine Book of the Year Award 2013
Let's Visit Prague! is a quaint kid's picture book that follows the adventures of sibling chihuahuas, Bella & Harry, along with their family explore Prague. They will visit lots of interesting places and landmarks, learn about the history of Prague, check out their customs, take day trips, enjoy local cuisine, and learn the basic Czech phrases needed for tourists. A great introduction for children to learn about travel. Children will really enjoy this very informative and interactive children's book.
The Adventures of
Salt and Soap At Grand Canyon
Author Lori April Rome
Illustrator Tanja Bauerle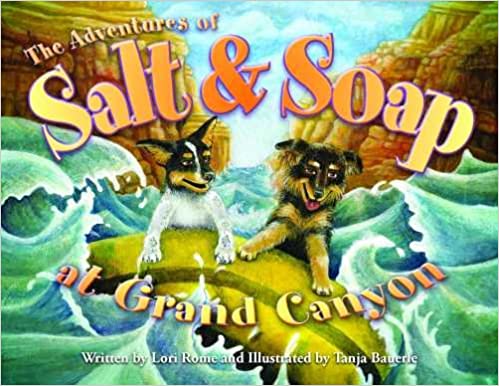 Salt And Soap At Grand Canyon, a children's tale based on a true story. Both pups travelled down into the Grand Canyon not knowing what they will come across. A park ranger spots the two pups and rescues them. Salt, Soap, and the park ranger's adventure began when they hiked the rugged river, experience a violent thunderstorm while camping beside the river, and enjoy their first helicopter ride. Read on to find out where their adventures take them next.
Bode Series
The Book Of Bode
Author Bobby Moore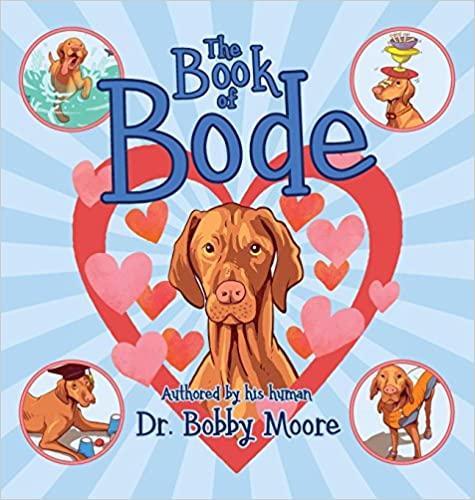 Bode is the happiest and luckiest dog in the whole wide world. He is a very smart, energetic, athletic, and talented dog. Bode and his owner love to paddleboard, enjoy boating, bike together, and take nice long hikes. Follow the adventures of Bode in The Book of Bode and see what comes next.
Fred and Ted Series
Fred and Ted's Road Trip
Author Peter Eastman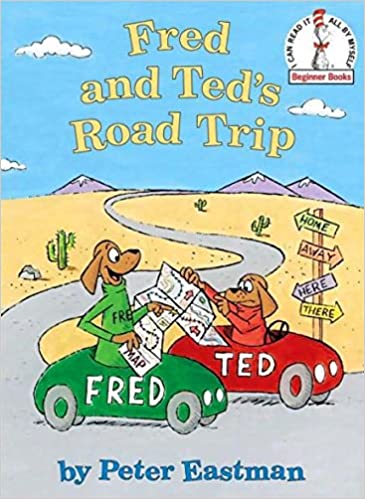 This cute kid picture book features Fred and Ted's latest road trip adventure. Even though the dynamic doggy duo packed their picnic basket and hit the road. They encounter a thunder and lightning storm, muddy roads, and a cactus that pierces the car tire. Fred and Ted's Road Trip in a humorous beginner reader children's book.
The Naughty Puppy
Author Susie Linn
Illustrator Lizzie Walkley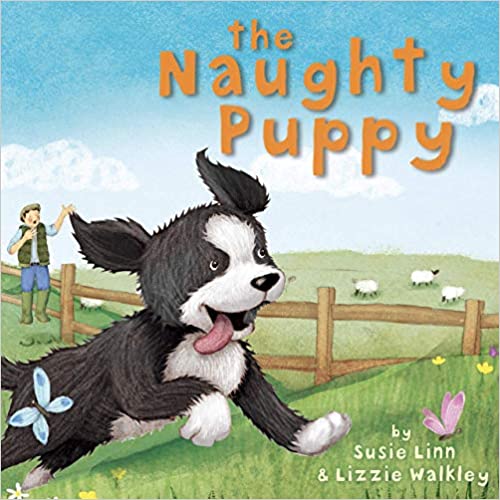 Fidget is a sheepdog puppy and really fidgety by nature. It's time for sheepdog puppy training. But Fidget will have none of that. Will Farmer Fred be able to train Fidget successfully in The Naughty Puppy. Follow Fidget to see if he will learn to be a properly trained sheepdog!
The Life and Adventures of a Rescue Dog Series
Gracie to the Rescue!
Author Katie Rynkiewich & Edgar Ramirez
Illustrator Gian Silva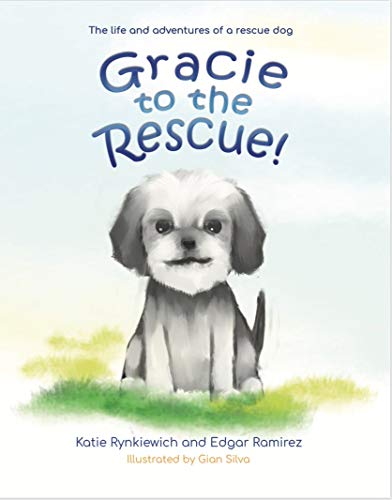 Gracie to the Rescue! a kids' picture book is about a happy dog who happens to be untrained. The sad story is about what happens to untrained dogs in the world. Gracie's family arrives home with a new member of the family, a brand-new baby. To get the attention of her owner's Gracie would bark. The barking scares the baby so they decided to place Gracie up for adoption. Follow Gracie on her quest to find a family who will love her forever! All Gracie wants is her new owners to have the time, patience, and try to understand her!
No More Bows
Author Samantha Cotterill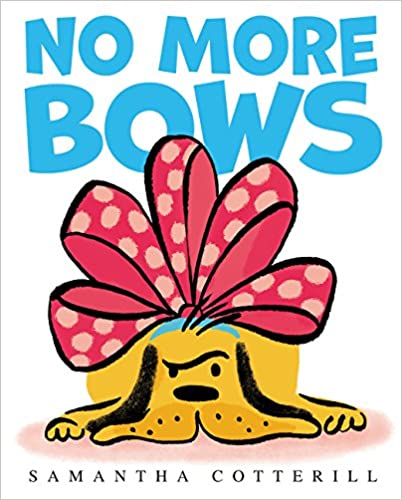 Milly loves bows and she loves her dog, Hugo. She LOVES dressing Hugo up in bows. All kinds of bows. Big bows, small bows, polka dot bows, and solid colour bows. Hugo loves his owner Milly very much. Hugo runs away figuring that would solve his problem. But Hugo misses Milly so much. Hugo makes a compromise. Follow him in No More Bows to find out what his decision will be!
City Dog, Country Frog
Author Mo Willems
Illustrator Jon J. Muth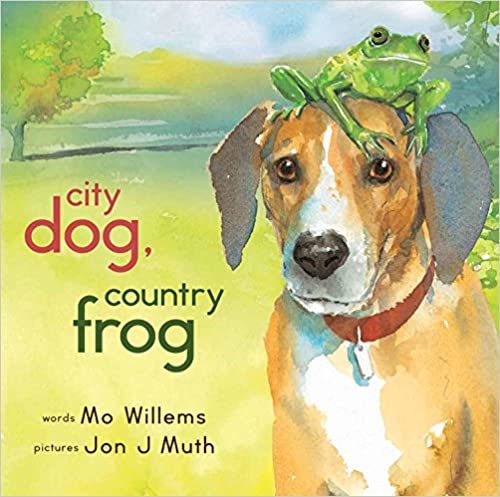 For the first time, this Spring, City Dog goes for a run in the country. While City Dog is running in the field, he meets Country Frog, who is waiting for a friend. Country Frog wants to play frog games and has no one to play with. He invites City Dog and the two play frog games together. The next time the two again meet is in the Summer, now City Dog wants to play dog games. City Dog and Country Frog keep doing this for Fall and Winter. When Spring comes around again this time things have changed. Follow City Dog, Country Frog kids picture book and see how their friendship has changed.
Oh My Gosh, Mrs. McNosh!
Author Sarah Weeks
Illustrator Nadine Bernard Westcott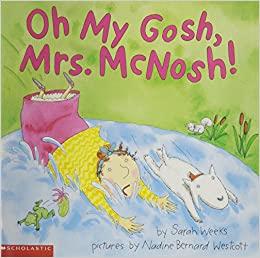 When Mrs. McNosh walks her dog, George, a squirrel crosses the path. George decides he is going to chase the squirrel dragging Mrs. McNosh behind him. Eventually, Mrs. McNosh lets go of the leash and now she has to catch George. George isn't going to make it easy. Oh My Gosh, Mrs. McNosh! is a charming kid's picture book. Join Mrs. McNosh on her chase to catch George and all the trouble he causes along the way! How will Mrs. McNosh ever catch him?
Molly Gets Her Wheels
Author Sherry Carnahan
Illustrator Laura Merer
Art Director Tammie Lyon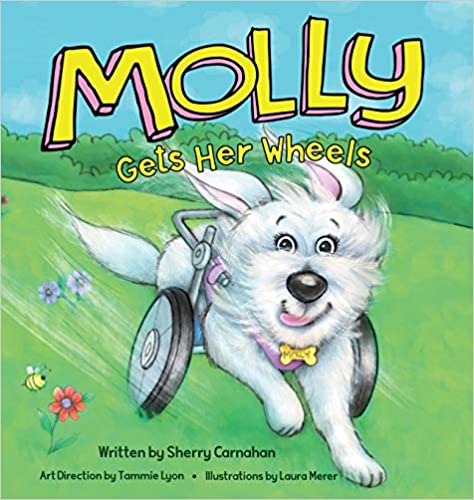 Molly Gets Her Wheels is an uplifting kid's picture book and an inspirational true story. A Maltese dog named Molly has a horrible vehicle accident which leaves her paralyzed. The Local Newspaper reporter hears about Molly's story and gets the community involved to help Molly become mobile again. Follow Molly's story to see how the community helps her.
Brandy
Author Christina Oates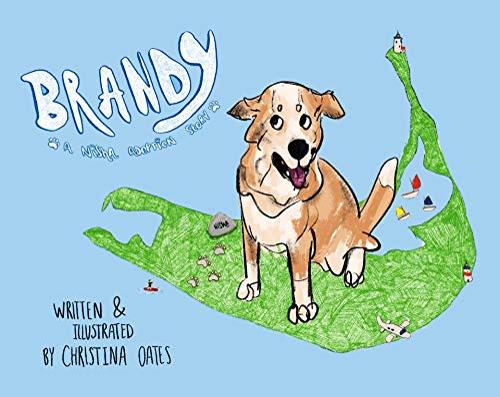 Brandy is a beloved pet who lives at the animal shelter on Nantucket Island. She quickly makes many new furry friends and some human ones too. But all animals long for someone special to love them. Will Brandy find her special person? Join Brandy in her search for a forever home.
Arbordale Collection Series
Newton and Me
Author Lynne Mayer
Illustrator Sherry Rogers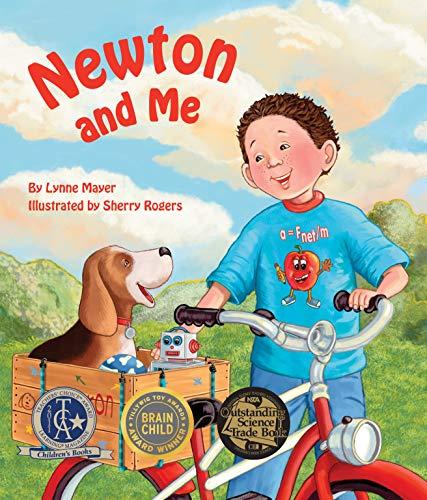 A young boy is playing with his dog, Newton, when they soon discover Newton's Laws of Motion. Newton and Me kids picture rhyming book describes for the reader how throwing a ball, pulling a wagon, and riding a bike apply the laws of force and motion. The book teaches the reader so that they will be able to recognize and understand how Newton's Laws Motion affect everyday objects around them.
All Pups Found Their Special Place
Author Diana G. Langenau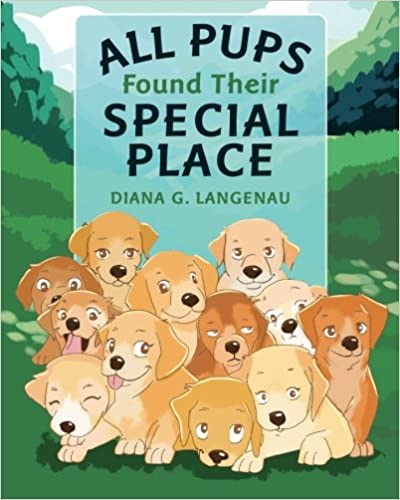 What is big, golden, and loves to retrieve? That's a Golden Retriever. Not one retriever is the same. Each Golden Retriever puppy has its own personality just like humans. All Pups Found Their Special Place teaches children to accept their own uniqueness, skills, and talents. This kids' picture book also shows children how to gain confidence in themselves. Join along with this delightful children's book.
Please Take Me For A Walk
Author Susan Gal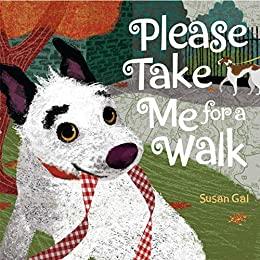 Please Take Me For A Walk kids picture book describes the best dog walk ever. The story begins first in the house with an eager puppy begging his owner to take him for a walk. They recount their best dog walk ever starting with the yard, next down the block, the neighbourhood, going downtown, and finishing at the park. As the reader, you will go on the best dog walk ever.
Dog Town
Author Debbie L. Richardson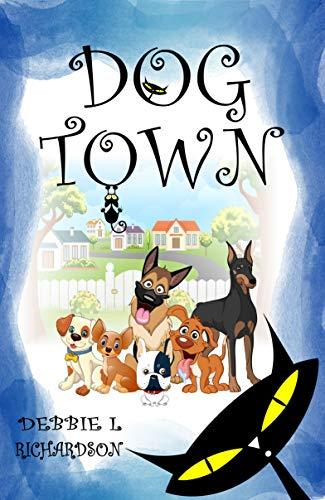 Dog Town is hilarious kid's picture book where Harry, a dog, finds himself in a race to save Cat World. The race happens to be against Dog Town's fastest canine named Grizzly. The winner of the race has the ability and the power to save Cat World or destroy it! Will Harry be able to save Cat Town in time? The reader is included in the race, come along and find out what happens.
Max
Author Jennifer Li Shotz
Illustrator Boaz Yakin
Narrator Roger Wayne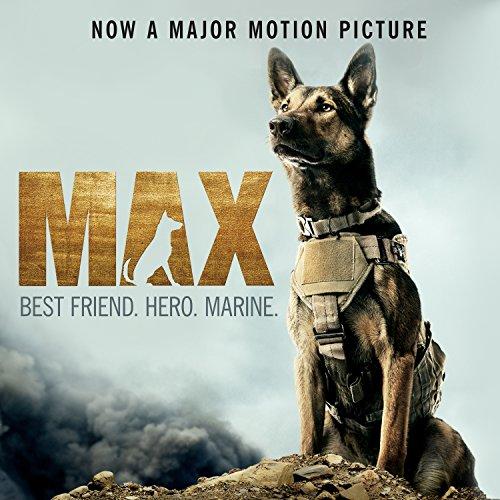 Max, idealistic is an extremely powerful story about a highly trained military canine and what it means to be a hero. Max's handler and best friend, Kyle is killed in Afghanistan. He is traumatized and can't remain in the service; he is sent back home to America. Max meets Justin, Kyle's brother where the two of them have to learn to trust each other. Justin begins to unravel the mystery behind Kyle's death engaging the two into more excitement and danger.
The Rambee Boo Series: Book 1
Meet Rambee Boo!
Author Reena Korde Pagnoni
Illustrator Stephen Lomazzo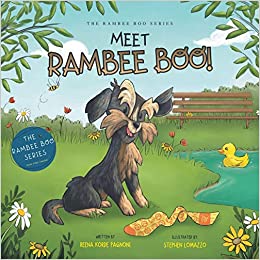 Meet Rambee Boo! is a darling rhyming dog storybook with an importance about patience. Come along the adventure with Rambee Boo and his brother Rocky as they keep themselves busy everyday for a week. Saturday is beach day. How do they keep themselves busy?
© Copyright 2019 - 2020 Ramona Morrow Books Blog, All Rights Reserved