THE OFFICIAL RAMONA MORROW Books WEBSITE
Canadian Children's Book Author
important
author resources

I found this informational resource guide very useful and figured you could benefit from them too. Each of these programs provide a different service to help you in your marketing and promotional strategies or aid in the necessities for running a business. The following resources will provide you with useful information and introductions on their services you could use for your business or next writing assignment. Perfect author resources! Important information for book authors that will make everything work smoothly for you.
I will continue to add to this list as I find or use businesses or programs that help me with my author business, book writing, and website so you too can benefit with your business or writing. Keep checking back. More valuable information on the Book Marketing and Promotion Ideas page.
I hope you find this information helpful in your marketing and promoting adventure. I decided not to charge for this information like other people do. The only payment I want is for you to purchase my book, Jamie's Pet children's book available on Amazon only if you want to. Remember, leave a review.
Animoto Blog - How to Make a Book Trailer in Minutes.
Appy Pie - A Mobile App Creator. Looking to Make an App for your Book or Business. Look no Further.
Bitly – Link Shortener
Chicago Style Editing and Proofreading Services - Self-Explanatory
Combined Book Exhibit - Display and Showcase your Book at Major US and International Book Fairs.
CuteStat - Provides Various Statistical Reports, Website Stats, and Website Evaluation etc.
Designrr – Instant eBooks with New Technology – Create eBooks in Minutes.
Digatoon – Digital Cartoon Company
DocuSign – Digital Signature – American or Canadian
Domain Dossier – Investigate Domains and IP Addresses. Use this for all Websites you don't know are Real Websites or Fake Websites.
Google Images - Unlimited Images you can use to Explain what you are trying to Explain.
Grammarly - Free Writing Assistant. Corrects Grammar and Spelling Mistakes.
GTmetrix - Website Speed and Performance Optimization
Headliner – Makes Video Creation Easy. Promote your Podcast, Radio Show or Blog. You can Share to Facebook, Instagram, LinkedIn, Twitter, YouTube, and Anywhere there is Video Hosted.
Kindlepreneur - Book Marketing for Self-Publishing Authors – Amazon Sales Rank Calculator, Complete Guide to Kindle Keyword Selection, and Publisher Rocket.
PageSpeed Insights - Analyzes the Content of your Web Page then Generates Suggestions to Make that Page Faster.
Powtoon - Creates Videos and Presentations. Simple and Easy to use for Making your Book Trailer.
Raven Website Auditor - Diagnose Website Issues and Improves Visibility to Your Site.
Ripl – Create Eye-Catching Social Media Videos
SEMrush - SEM and SEO Tool . Helps You to Rank Higher in Search Engines.
Smith Publicity – Book Publicity Firm and Book PR Services - Will Promote Your Book Before the Book is Released Only.
Snagit – Screen Capture and Screen Recorder
SpyFu – Download your Competitors' Most Profitable Keywords and Ads for Paid and Organic Search.
TaleFlick – Moving Stories to Screen
Thesaurus - Synonym and Dictionary Only
The US Review of Books - Professional Book Reviews
Whizbuzz Books - Economical Book Promotion for New Authors and Existing Authors.
Word Hippo Thesaurus - Synonyms, Antonyms, Definitions, Rhymes, Sentences, Translations, Find Words, Word Forms, and Pronunciations
Articles Worth Reading
These articles are worth your time in reading, they are full of valuable information and can help aid in your decision to use the service, solve a problem you may have, purchase the service or product.
How to use Wix Builder (2020) - Guide for Creating a Website using Wix Editor by Karol K
PERSONAL NOTE FROM RAMONA
To everyone who has purchased a copy or who plans on purchasing a copy of Jamie's Pet children's book online or from your favorite brick and mortar book store, either in paperback, eBook, or an audiobook. I would like to start by saying, "Thank You so much for your support and putting your trust in me with your child's reading material." I hope you and your child enjoy reading Jamie's Pet as much as I did in writing it. I am very proud of my first children's book and a second children's book is being written with just as much enthusiasm behind it. Please feel free to leave a customer review on the website where you purchased your copy of the book. "Thank You Again and Happy Reading To Everyone!"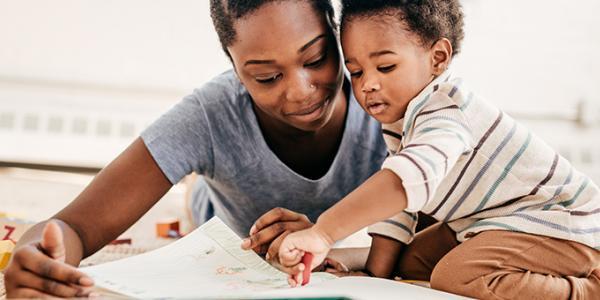 JAMIE'S PET CHILDREN'S TRADE PAPERBACK BOOK
Moral Story for Kids of all Ages - Jamie's Pet children's trade paperback book buy your copy here.
(ISBN-10: 978-1-64462-106-6)
Amazon United States Amazon Canada
Amazon United Kingdom Amazon Australia
Book Depository Books A Million
Wholesale Order through Ingram Content Network
Listed in the World's Largest Library Catalog with WorldCat.org
If you find Jamie's Pet children's book sold elsewhere let Ramona know so it can be added to this website.
When you are shopping online or visiting a brick and mortar book store and you don't see Jamie's Pet children's book; Remember to ask for the book. If that business gets enough requests for the book then that business will order/reorder enough books to fill the requests.
© Copyright 2019 - 2020 Ramona Morrow, All Rights Reserved