THE OFFICIAL RAMONA MORROW BOOKS BLOG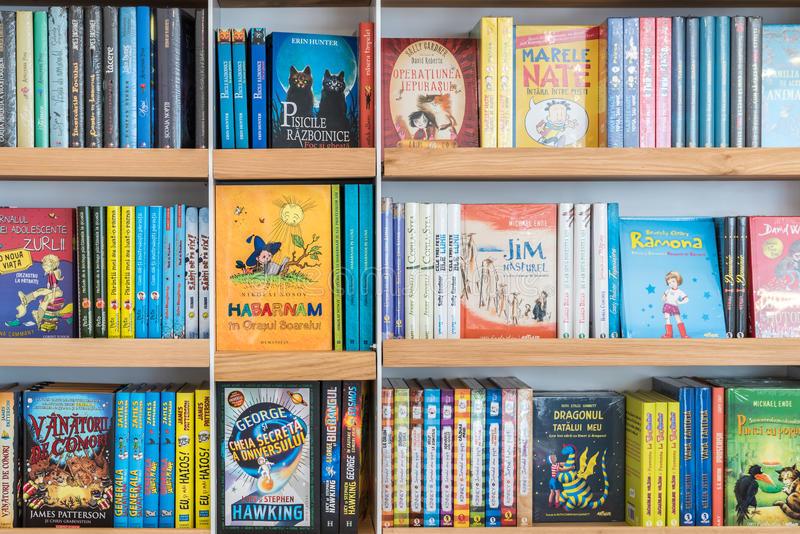 Beautifully Illustrated Children's Books
July 08, 2020
The Most Beautifully Illustrated Children's Books are embodied in our memories forever. When we see those children's book illustrations again, we are instantly reminded of those happier childhood memories of where and when we first saw them. We might even remember who read the storybook to us.
Before going to bed, my nightly bedtime routine when I was a child, was putting on my favourite pajamas, washing my face, brushing my teeth, and finally combing my hair. My mother allowed me every night to pick out the storybook I would like her to read. I would climb into bed and she would sit on the other side, just slightly angling the illustrated children's book in my direction so I could see the pictures while she read to me. That is my favourite memory of my mother which will last me a lifetime.
When you pick up, choose, or purchase an illustrated children's book, have you ever asked yourself the question as to what it was about the storybook to have grabbed your attention? Was it because you had the book when you were a child? Was it because the book is new to the children's market? Was it because the illustrations in that particular children's book were so absolutely undeniable phenomenal gorgeous detail that made you go, "WOW, I got to get my child this book!"
In honor of my favourite childhood tradition, here is a list with some of the most beautiful illustrated children's books for your amusement, enjoyment, and entertainment. These 18 new illustrated children's books are waiting for their turn to be loved by young children. All of these children's storybooks will do just that – no matter how many times your child wants you to read the storybook again. You will be glad to keep reading because you never get tired of admiring the wonderful illustrations.
Click link below to download Beautifully Illustrated Children's Books List as a PDF.
JAMIE'S PET
Author Ramona Morrow
Narrator Jessica Duncan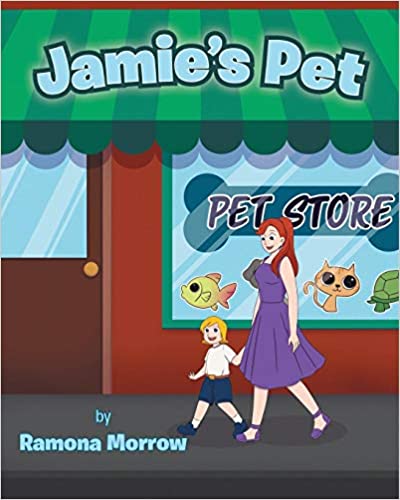 PINNACLE BOOK ACHIEVEMENT AWARD – 2019 Fall Winner – Best Book in Category of Children's Interest.
Jamie's Pet is an entertaining beautifully illustrated children's book about a little five-year-old boy who would like a pet. Jamie finally decides to ask his mommy for a pet. Jamie does not know what kind of pet he wants to have. Jamie and his Mother decide the pet store is the best place to see what types of different animals there are. Lastly, Jamie finally finds his perfect pet, the perfect friend.
Fizzle Fun Series
Unicorns, Magic, and Slime, Oh My!
Author Misty Black
Illustrator Pardeep Mehra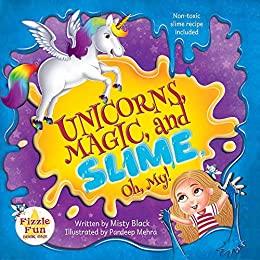 Children love unicorns. Children love magic. Children especially love slime. Now when you put them all together you have an entertaining story with colourful illustrations. Follow along as Sage experiments to make a food-based slime. This book will make your child laugh. Can you find the hidden pixies on every page of Unicorns, Magic, and Slime, Oh My! illustrated children's book? Love the slime recipe at the back of the book!
Fairy-Tailed Wish
Author Megan Pighetti
Illustrator Tamara Piper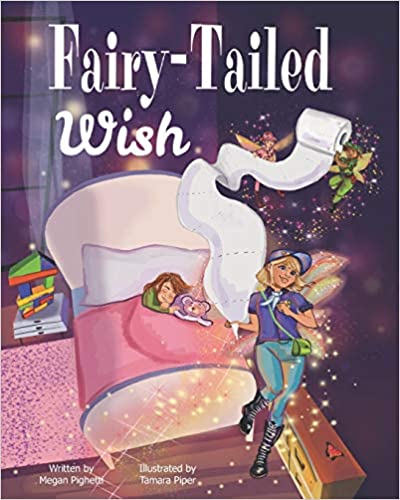 Fairy-Tailed Wish illustrated children's book is a must-have for your child's next birthday! You won't want to celebrate without the help of the Birthday Fairies making your child feel celebrated from the moment they open their eyes on their birthday morning. Join Suzie, the original Birthday Fairy, and her fairies-in-training, Dax and Lily as they go on a mission to make one child feel special by granting her Fairy-Tailed Wish. What is a Fairy-Tailed Wish? When fairy dust meets toilet-paper anything can happen. Will they escape before being seen?
The BROOKE LYNN Adventures Series
My Lil' Ladybug Friend
Author Toby A. Williams
Illustrator Corrina Holyoake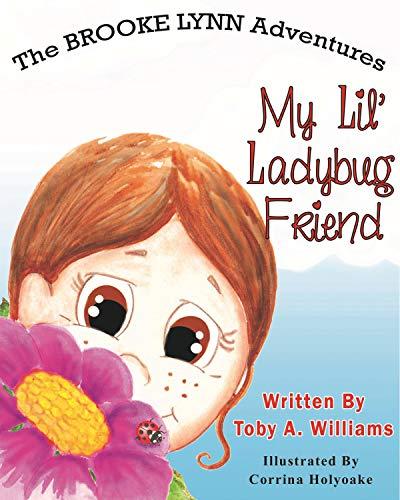 B.R.A.G. Medallion Honoree Award 2020
This easy-to-read preschool storybook is simple for adults and children to follow along. An educational rhyming storybook that teaches children to be patient and kind with animals. Brooke Lynn's mother teaches her how to handle ladybugs and where they live. Follow Brooke Lynn on her adventure with My Lil" Ladybug Friend illustrated children's book. Look for the facts about ladybugs.
Akea: The Power of Destiny
Author Elizabeth Jade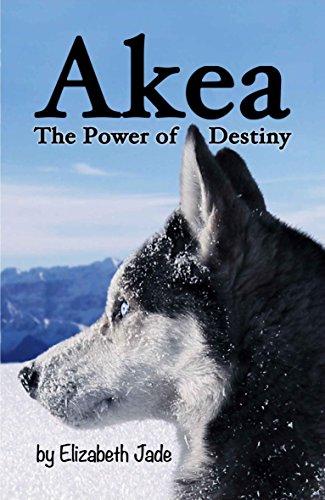 This captivating husky-wolf story is told through the eyes of the animals in a style likened to Jack London's Call of the Wild. Akea: The Power of Destiny illustrated children's book is a lovely coming of age story which teaches the importance of acceptance, loyalty, overcoming obstacles, and finding your place in the world.
I Miss You, Papa
Author Sharon Jones-Scaife
Illustrator Christine P. Flores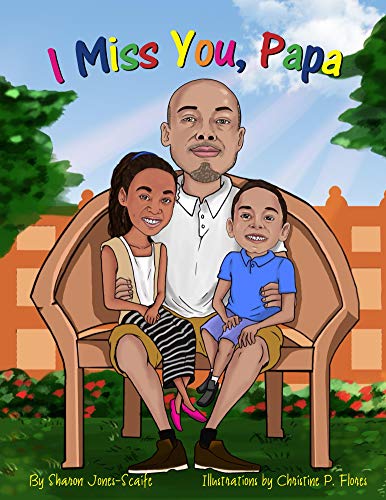 Spending weekends at Mema and Papa's house has always been enjoyed by Rihanna and her brother, Deshawn. Their activities include watching cartoons, eating ice cream, and riding bikes. One day after Rihanna's visit she finds out Papa passed away. Rihanna knew Papa was sick but she didn't understand what dead was. Why did Papa die? What is a funeral? Will Mema die too? Rihanna's Moma and Mema try to answer all of her questions the best they can. So, Rihanna makes up the 'Pretend Game' to help her deal with the death of Papa. This is also how she keeps the memory of Papa alive. Read I Miss You, Papa illustrated children's bookto see how Rihanna handles death.
Mamas Don't Murf
Author Dawn Doig
Illustrator Sanghamkitra Dasgupta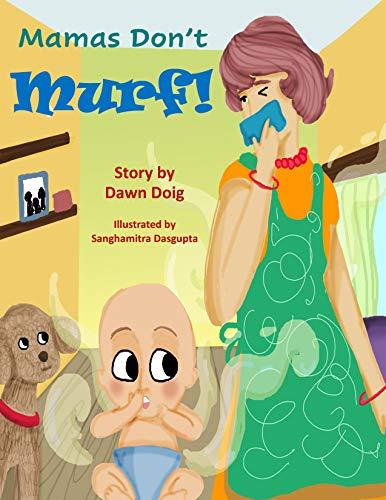 Mamas all over the world have a gigantic secret. Fart? What an awful word. Doesn't Murf sound much better? One day, mama convinced daddy, women don't fart, they don't let loose a booty bomb, they don't pass gas, nor do they cut the cheese. But babies murf. Boys murf. Animals murf. Daddy's murf. Is it true that mamas don't murf? How can that be so? Follow along with this humorous children's book, Mamas Don't Murf as a sweet little boy tries to solve the mystery.
Arthur the Fly-Slayer & the Forty Dragons
Author Maria Kamoulakou-Marangoudakis
Illustrator Ilias Sipsas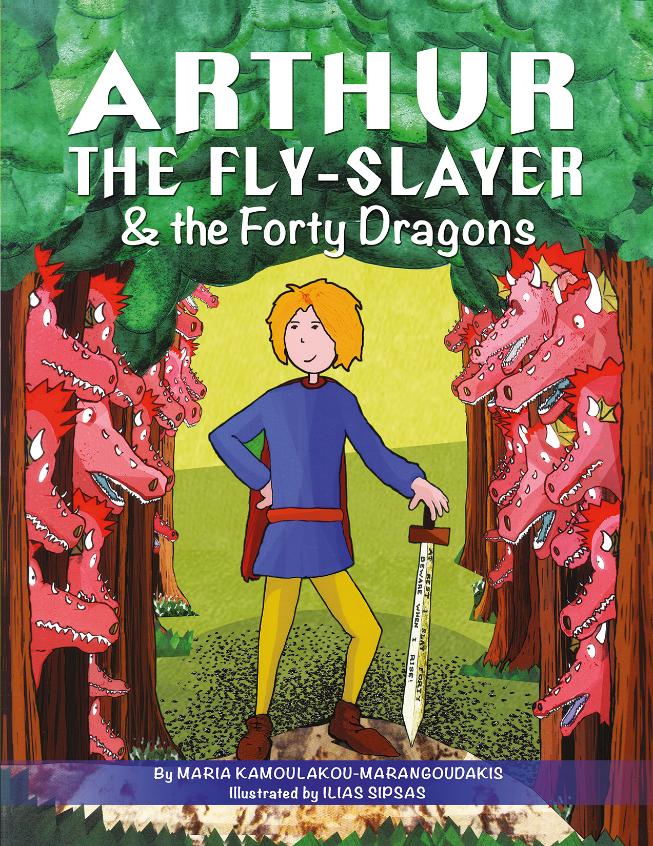 When Arthur goes after 40 dragons, does he have a plan or is he a fool? There is much more at stake than his life! Arthur is no warrior. His greatest achievement has been … killing flies! His family underestimates him. The townspeople tease him. Can a daydreamer save the village from a gang of thieving dragons? Arthur the Fly-Slayer & the Forty Dragons is a riveting story in ten short chapters, with multiple vivid illustrations to keep children entertained night after night. A must-have for readers transitioning from picture books to chapter books.
Charlie the Baseball Cat
Author Apara Mahal Sylvester
Illustrator Julia Sarapata de Carvalho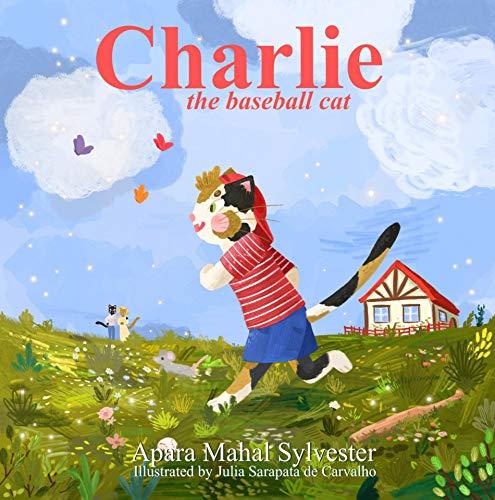 Charlie is a little cat with a big love for baseball. One day, an injury threatens his ability to play. With Charlies' hurt wrist will he be able to play baseball ever again? Find out what happens next? Charlie the Baseball Cat illustrated children's book is an adorable rhyming short story.
MY MOMMY LIKES
Author Jenny Lee Learn
Illustrator Becky Comber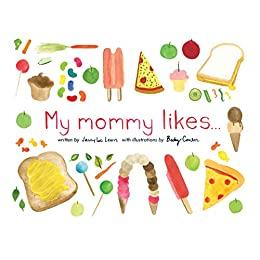 Canada Book Award Winner 2020
My Mommy Likes illustrated children's book was written from an original and creative approach and perspective from a child's viewpoint about what common food mommy likes. The concept of the book hilariously explains the foods mommy likes and what ingredients are used to make them. A short read for bedtime or storybook time.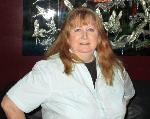 Ramona read Clifford, the Big Red Dog by Norman Bridwell and Curious George by Hans Augusto Rey and Margaret Rey in the Third grade and was bitten by the Book Bug. She has loved books ever since. Ramona writes poetry, short stories, reads, listen to music, blogging about my books, and loves to cook as a form of relaxation, "Cooking relaxes me. I love to create meals from scratch."
ATTENTION AUTHORS:
If you have a children's book on the market and would like your book featured in an upcoming article, contact Ramona
CONNECT WITH ME ON SOCIAL MEDIA
ADVERTISE HERE
CONTACT RAMONA
How to Cure a MINE Monster
Author Brittany Plumeri
Illustrator Zuzana Svobodova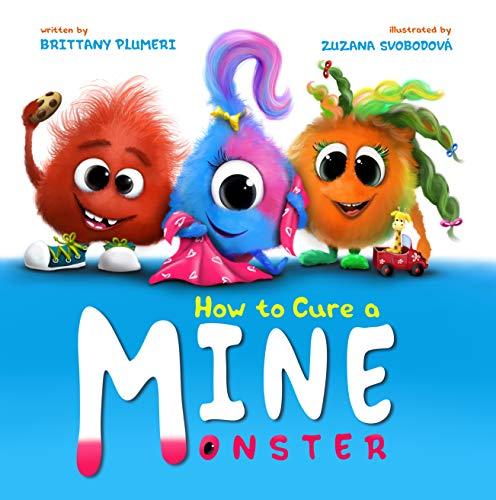 Is your child at the age where all you hear - MINE! MINE! MINE! - coming from them. How to Cure a MINE Monster illustrated children's book, cleverly written to help your little ones understand the lesson of sharing. Brilliant illustrations.
The Adventures of Henry the Hedgehog Series
The Case of the Missing Raspberries
Author Dr. Renea Skelton
Illustrator Kylie Box
Editor Dr. Dennis Clodi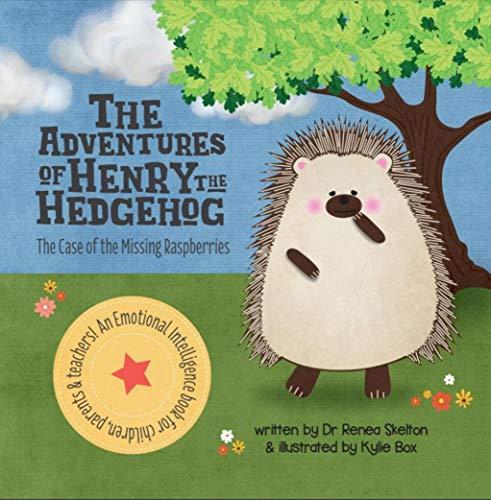 Reader's Favorite 5-star Award
Hi! I'm Henry. I'm here to help teach you and your kids how to cope with anger. Do you feel angry when you can't find something? Does your face turn red and you can't seem to stay calm? Anger comes in all forms and can make you feel out of control.
The Case of the Missing Raspberries illustrated children's book teaches you that it is alright to talk about your feelings using Emotional Intelligence. In this adventure, I become angry when I can't find my raspberries and my best friend tries to calm me down. I also provide parents and teachers conversational questions and tips to help navigate through the emotion of anger. A great children's book to carry wherever you go!
Children's Book for Beginning Readers Series
The Wacky Adventures of Tony the Pickle
Author J.B. Zuker
Illustrator Aytan Khalaf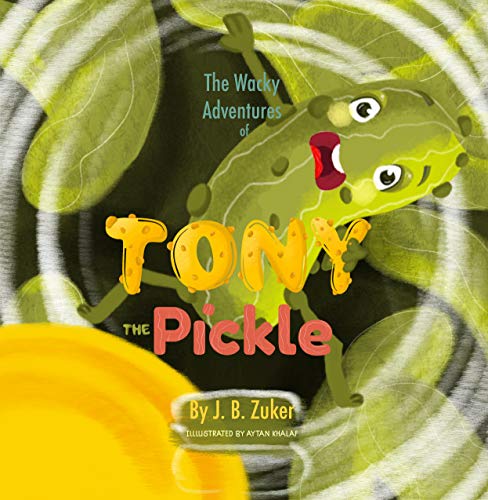 The Wacky Adventures of Tony the Pickle illustrated children's book is an adorable story with a whimsical view about a pickle that allows the child's imagination grow. Tony is not the same as other pickles. Tony is a unique pickle because his mother is a fairy but his father is a pickle. Tony thinks today is a regular day and has no idea the pickle he will be in when he gets to work. His communication skills will be put to the test and he will have to find a way to get out of a pickle jar. Accompany Tony in his wacky adventure.
Patrick the Piglet's Learning Adventures Series
Patterns in Rhyme
Author Belle Brown
Illustrator Gayatri Ray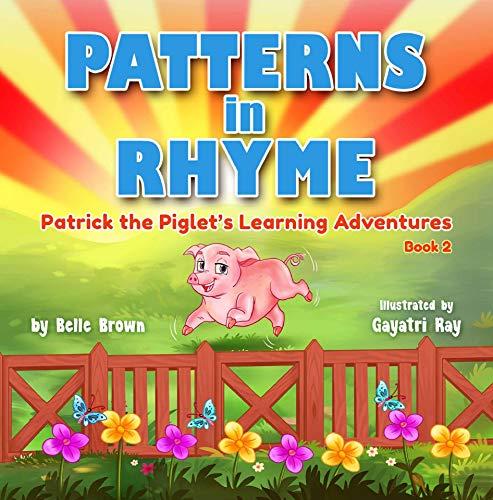 Patterns in Rhyme illustrated children's book is the second book on Patrick the Piglet's Learning Adventures series taking young minds on an adventure to discover different patterns all around them. Patterns in Rhyme is a perfect introduction to patterns with its kid-friendly examples that make pattern recognition and practice fun. Young children ages 3 to 7 will surely respond to the boldly illustrated patterns and their short but captivating rhythm.
The Rescue Series
The Big Adventures of Little Lucky
Author Paula Gehring-Kevish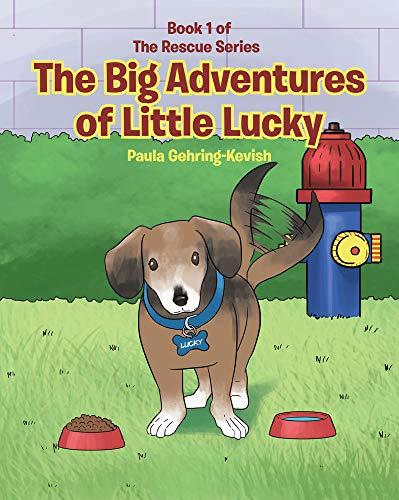 The Big Adventures of Little Lucky illustrated children's book is about a rescue dog named Lucky. Lucky receives a second chance at life and to be happy with his new family. When Lucky is happy his tail frantically wags until one day there is no wag in his tail. Follow Lucky to see how he gets his tail wagging again.
Ruby's Bubble
Author Lisele Lindsey
Illustrator Dakota Bicklmeier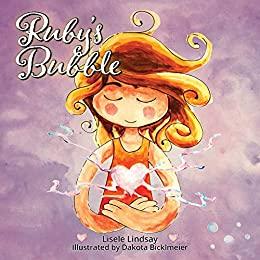 Ruby's Bubble illustrated children's book is about informing children how to pay attention to their surroundings regarding their personal space and especially to the personal space of others around them. Let Ruby and her friends show you how this technique is done.
Magical Adventures of Little Heer
Author Amarita Momi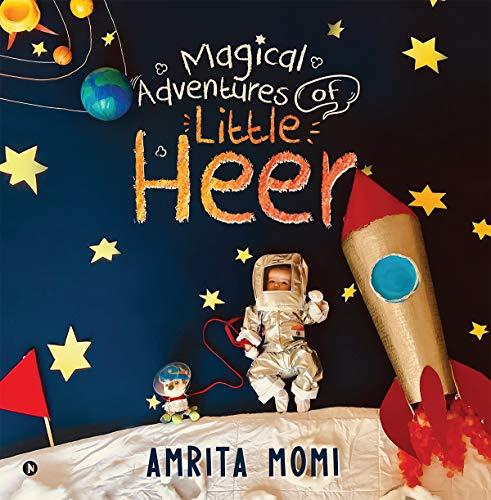 Magical Adventures of Little Heer illustrated children's book is compiled of 15 inspirational and adventurous collection of short stories about little Heer and his friend's adventures. The strong and bold illustrations were designed to look like real pictures. Can you find the human baby and everyday household items in every illustration? Your child will learn some interesting and educational facts scattered throughout the stories.
Kookie Koala and the Problem
Author Phillip Reed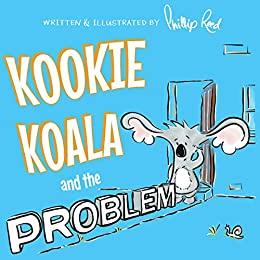 Is your child hiding from or ignoring their problems? Let Kookie Koala and the Problem illustrated children's book teach your child how to deal with their problems in a practical way using a clever rhyming technique. Valuable life lessons are done in a humorous way that is easy for children to understand. Enjoyed by everyone!
© Copyright 2019 - 2020 Ramona Morrow Books Blog, All Rights Reserved