The Official Ramona Morrow Books Website
Ramona Morrow | Canadian Children's Book Author and Blogger
Jamie's Pet Children's eBook For Kids
Welcome to Ramona Morrow Books to learn more about Jamie's Pet Children's eBook for Kids to Read Online. On this page you will find all of the businesses that offer Jamie's Pet children's eBook at their locations. Prices may vary per location so look around. You also have the choice to listen to a one-minute sample of Jamie's Pet children's audiobook. Check out the short children's book trailer of Jamie's Pet.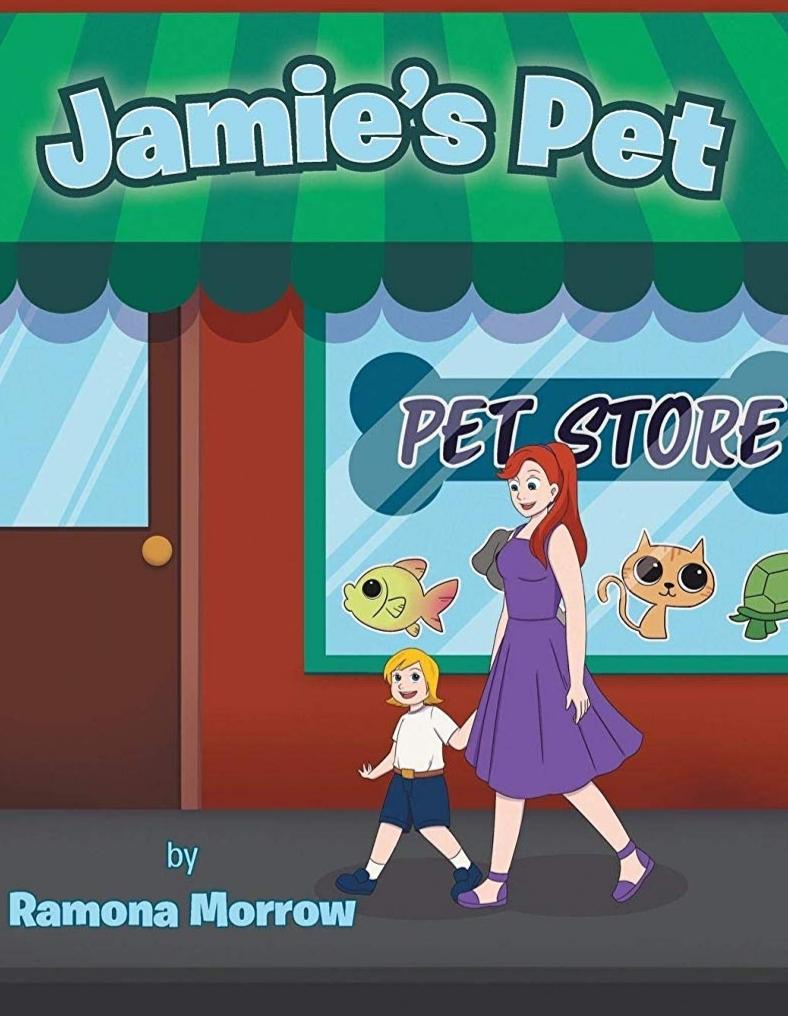 Jamie's Pet, a children's book, is about a little boy who wants a pet. He is not sure what kind of pet to get. Jamie and his mother make a trip to the pet store. At the pet store, Jamie discovers all types of pets available. Jamie finds that he has to make a tough decision about which pet to get. Jamie walks throughout the pet store looking at all sorts of different pets. Jamie holds a pet and knows instantly that this is the kind of pet he wants. Jamie finds his perfect pet, his perfect friend. Jamie's Pet children's eBook is one of the best moral stories for kids to read online.
Purchase Your Copy Here
Click on the Button!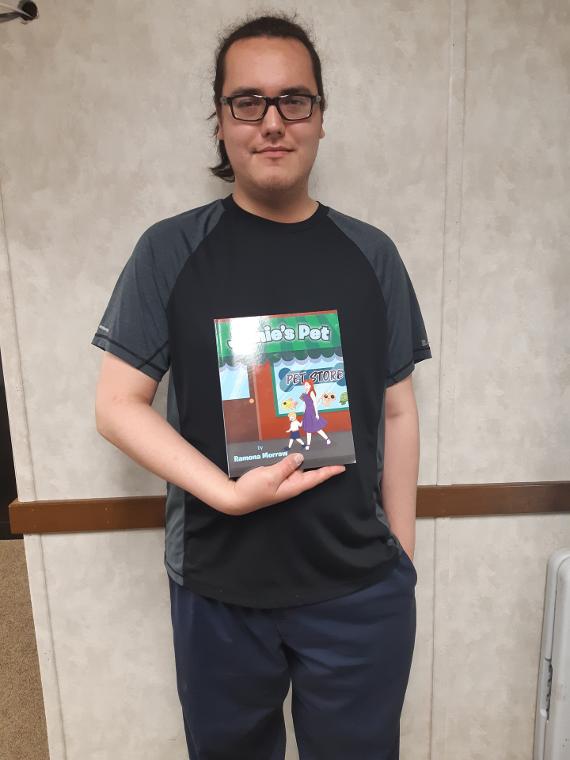 Jamie's Pet Children's Book Customer Review - 'This book is going to be a gift for my niece, Kelly. This book is perfect for her where she can learn about different animals you can have as a pet. She can see what a pet store looks like before she actually goes in one. I found this children's book to have a wonderful story.' Johnathan S. - Gillam, MB, Canada 2020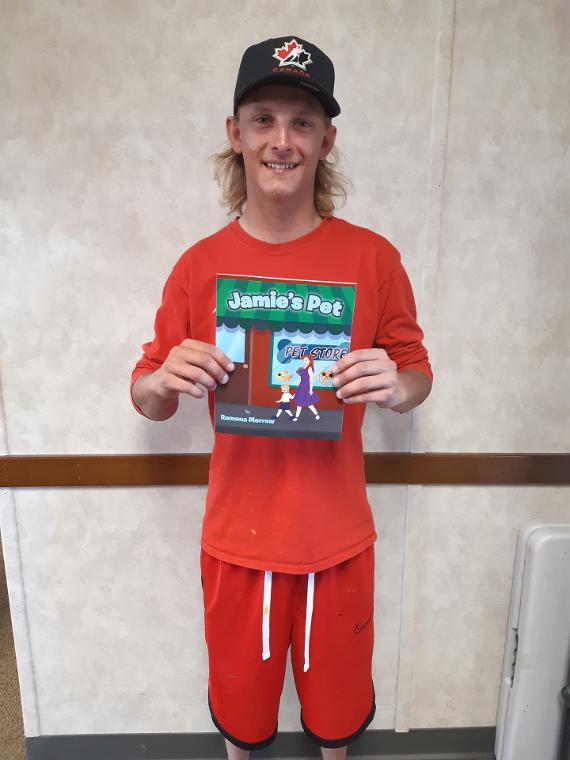 Jamie's Pet Children's Book Customer Review - ' I love this book! I found the illustrations stunningly beautiful. This simply stated book about a mother and son's personal experience made me feel as if I was right there beside them as they toured the pet store. A sweet and loving mother explaining the different animals to her son. Precious!' Kyle N. - Winnipeg, MB, Canada 2020
One-Minute FREE Audiobook Sample
Narrated By Jessica Duncan
You, children's audiobook listeners can check out a FREE short story version of Jamie's Pet children's audiobook narrated by Jessica Duncan. Your child will find a pleasant, soothing, and calming tone to Jessica's voice. Listen to the one-minute FREE sample of Jamie's Pet children's audiobook before you buy.
JAIMIES_PET_1_Minute_ (1).mp3
Jamie's Pet Children's Book Trailer
Published on February 20, 2019
Jamie's Pet Children's Book Trailer has a short introduction to some of the pets spotted in the book. This is Jamie's first trip to a pet store. The book is told and visualized through the eyes of a young child. Come along and adventure the pet store outing with Jamie and his mother. You will love this adorable short story.
Make Sure You Like, Comment, Share, Save, or Subscribe!
Jamie's Pet children's story, Ramona Morrow's first children's book, presents her pet store short story, in a language most appealing to children. The children's short story describes little facts about some of the animals in the pet store that help guide parents with many factors that must be looked at when deciding on a household pet. To a child, it's about that "perfect pet, perfect friend" and to a grown up, its about guiding the child according to what the child can manage in terms of care, love, and affection.
Unsurprisingly, the book was inspired from the author's real, short-lived-pet-drama when Ramona and her son, Jamie, visited a pet store. In her words, the goal was to get a pet that was good for Jamie, and a good fit for the family. Children will surely love to buy her book and read it for hours. The children's book has a good moral lesson for kids to read online.
You can stream or download Jamie's Pet children's eBook for reading online or offline on your desktop computer, laptop, tablet, iPhone/iPad, Smartphone, Android, or any other reading devices. Online shopping is where you will find tons of children's eBooks for kids to read and download including Jamie's Pet where it is convenient, easy, and loads of fun. Thousands to choose from. Online reading for kids allows the children to have unlimited access to numerous short stories in the children's literature category. New stories, old stories, or their favorite stories. No need to display hundreds of children's books in your child's bedroom. Depending on the age of your child they too will be able to download children's eBooks they want to read. Looking for a good book with moral stories for kids to read online? Then, this is the book to get.
You can now buy Jamie's Pet children's eBook at Amazon, Apple iTunes, Google Play, and many other locations eBooks are sold. Once you download the children's eBook you can read it immediately. No waiting. With eBooks you can read them anywhere at anytime. Convenient. The entire family will enjoy Jamie's Pet children's eBook. An educational eBook for kids to read online. Colorful pictures within the pages of this eBook to captivate your child for hours as they read. Teach your children what the love of reading means. Encourage your child to read at a young and tender age. Their love of reading will blossom as they grow. Jamie's Pet children's book is also available as an audiobook you can download for kids online and as a paperback. Above are some of the locations where you can buy Jamie's Pet.
Children's picture books for kids to read found online are also perfect for daycare centers, preschools, homeschools, elementary schools, and libraries. Jamie's Pet children's picture eBook online would be a wonderful addition to their in-house library collection as one of the stories to read online for kids. So, download your favorite children's eBook online today! Immediately your child can read Jamie's Pet children's picture story book online. This entertaining short story is cleverly illustrated with eye-catching bold colors for kids paperback books. A great moral story for kids to read online laid out within this short story. Let Jamie's Pet children's eBook become one of your child's favorite night time bedtime stories.
© Copyright 2019 - 2020 Ramona Morrow Books, All Rights Reserved