THE OFFICIAL RAMONA MORROW Books WEBSITE
Ramona Morrow | Canadian Children's Book Author and Blogger
book marketing and promotion ideas
Welcome to Book Marketing and Promotion Ideas this is where you will find more ideas to help aid you in other book marketing and promotion ideas you may not know about yet. I hope this page sheds some light on new ideas that you can use to help make your book become successful. I compiled this informational checklist for self-published authors I have research and collected throughout the years. Below I offer simple and easy Tips, Tricks, and Hints to aid in the marketing and promotion of your first book, second book, third book, and even your last book. These are all of the ways that I have used in the past and continue to use some of them now. This list should help you get started, even though you didn't know where to begin in the first place. Well, this is where you begin.
Also, know your budget that you allocate for marketing and promotion, not all are FREE, you do have to pay something, that amount is all up to you. Know where to draw the financial line. Try these powerful book marketing and promotion ideas for your next book. Great creative book marketing ideas that will make your book a success.
Just letting you know self-marketing and self-promotion is a lot of research and hard work. I am doing some of the research for you. What you don't find here, you have to do your own research. My research was done for children's books but don't be discouraged you can use these book marketing and promotion ideas as well for your book no matter what genre it is. Just choose which tips, tricks, and hints would suit your marketing plan.
Your main goal is to make sure your new book is read by as many people in your target audience as possible and making it available on as many platforms as possible. Get the word out. Increase your online presence. Talk about your book every chance you get with everyone you come across with. The grocery clerk, the dentist, your banker, you get the idea. Effective book marketing is what you will strive for. Don't ignore the insignificant marketing and promotional ideas you come across no matter how small you think they are, for example:
1. When sending an email make sure you put your website, email address, and .jpg photo of your book or name of your book underneath your signature. You never know who will purchase your book.
2. Contact newspapers for press releases, editorial reviews, or interviews.
3. Contact TV stations for press releases or public appearances.
4. Use message boards for your targeted audience. Spread the word about your book.
5. Contribute to forums related to your targeted audience. Use great content.
6. Guest talk on a pod cast to raise awareness that your book has been published.
7. Guest blog by creating an article about your book or for anything unrelated as well. Don't forget, make sure you leave a link where your book can be purchased. Is it Amazon, your own website, or did you create your own blog with a purchase link to your book. Here's my Blog. Check it out. Let me know when your children's book comes out and I will put you in an article to help boost sales and social media awareness for your book.
8. Have an influential blog writer with tons of daily traffic interview you for your book.
9. Research your competition to find out how they have marketed or promoted their book. What metadata did they use?
10. Get reviews for your book. Make sure you remind people to write a review from where they purchased your book.
11. Write a book blurb. Do you know someone who is writing a book? Ask them if you can write the book blurb that goes on the rear dust-jacket of their book. Book blurbs are also found on web portals and news websites.
12. Make sure you invest wisely in a professional cover design service for your book jacket. Remember, picture says a millions words. Your book jacket needs to attract potential readers.
13. When building an email list you can start with Mailchimp or Constant Contact because it is FREE with a small amount of contacts. But, as your contacts grow you have to invest in a permanent email service with a monthly fee.
14. You can't do everything, so hand over some work to good book promotion services. I found one I am happy with called, "Whizzbuzz Books." For $49 US/year they will promote your book on Whizzbuzz Books website and on Facebook, Twitter, Pinterest, Flipboard, LinkedIn, WordPress, Goodreads, and Tumblr. Well, that was a load off of my hands. Now I can concentrate on marketing and promoting elsewhere. See how they did my Whizbuzz Books Authors Page.
I just recently started using ibookson by signing up for a membership with their one-time fee of $99 US. This gives me unlimited posts on their website and they promote my book to Facebook and LinkedIn. You can check out my ibookson Ramona Morrow Author's Page and ibookson Jamie's Pet Page.
15. Learn how to link properly to any articles you have written. Place a link to where your book can be purchased, your website, or any other articles you have written. Promote yourself and promote your book.
16. Handout business cards, bookmarks, sell sheets, etc. Promote the heck out of book, website, or business (see below).
17. Have book readings and/or book signings at bookstores, libraries, schools, universities, flea markets, any store, and any place, etc., that is reasonable for a pop-up book reading and/or pop-up book signing.
18. Submit your website and book to Search Engines and Web Directories. My complete list is on my Best Links page.
19. Advertise on social media sites like Facebook Ads, Twitter, LinkedIn, etc. or find a good book promotion service (see below).
20. Make your book into an audiobook and/or eBook. Audiobooks and eBooks are becoming more and more popular (see below).
21. Find other book distributor companies to distribute your book. Doesn't hurt to cover your basis. They might deliver to businesses your not placed in.
22. Make sure on your book jacket you have a barcode. Barcodes are a require item now. Stores won't take your book unless you have one (see below).
23. When money starts to roll in make sure you have good accounting software or a accounting firm (see below).
24. Set up an author website (see below). Check out the best-selling author websites. Study how they designed their websites. Better yet, your here now, check out my author website.
25. Check out virtual book tours to see if it suits your marketing and promotional plan (see below).
26. Consider attending book festivals. You can reach hundreds or thousands of people who attend these functions because they enjoy books. Meeting an author is a real treat and a bonus for them.
27. Join Goodreads Program, Amazon Author Central Program, and Bookbub Author Program. Use their promotional tools (see below).
28. Use book discounting sites like Bookbub, OnlineBookClub.org, and Book Gorilla.
29. Make a book trailer and place it on YouTube and your website. Check out Jamie's Pet Children's Book Trailer.
30. Make your own newsletter. This depends on the time you can devote to the newsletter and your writing skills.
31. Start your own book club. Dedicate a page on your website where you review other authors books.
32. Give FREE promotional items to your fans either in person, at book signings, or on your website (see below).
33. Every so often set up a book contest and promote the contest on social media sites.
34. Author YouTube Readings. Here are two that I have come across so far The Read with Carylee Show you read your own children's book and Mr. Bear's Trunk he reads your children's book. I finished taping The Read with Carylee Show. I will let you know when it is out and where you can find me on her show. Cary Carrington - The Read with Carylee Show Facebook Page and Mr. Bear's Trunk Facebook Page.
35. Books every Author should Read and have in your Personal Library - This book is the best book for beginners On Writing: A Memoir of the Craft by Stephen King, this book is the best book to help you overcome writing fears The Courage to Write by Ralph Keyes, this book is the best book to help you live the writing life Making A Literary Life by Carolyn See, this book is the best collection of writing essays The Writers Notebook by Assorted Authors, this book is the best book for advanced writers The Art of Subtext: Beyond Plot by Charles Baxter.
I know all of this looks intimidating and overwhelming at first. But don't let it scare you. Just take a deep breath and do one thing at a time. You will not achieve all of this overnight, it takes time and commitment. Remember, baby steps. You want to do it right the first time instead of fast and wrong. You will make mistakes but that is how you learn and grow as a self-marketing and self-promoting guru. When the time comes and I know it will for your second book to market and promote will be a lot easier for you because you will know what to do. Keep a list of everything you are doing and keep organized. This will make things go smoother for you and you will know what you did and how you did it. Not everything will work for you but don't give up. Getting the word out takes time.
You have to reach deep down inside of you to find your determination button. Keep pressing that button so you don't give up. You will hear a lot of "No's" or get tons of "No replies" but don't let that stop you. It is so easy to give up. Eventually, something you are doing will catch on and all that hard work will be worth it. But please remember, it takes years to become a Best-Selling Author with many books written. The truth be told, I am still working on that.
Below is a list of businesses I found worked for my book. All companies and individuals are encouraged to read and understand each service, their policies, and then decide if they are right for you to use.
I hope you find this information helpful in your marketing adventure. I decided not to charge for this information like other people do. The only form of payment I want is for you to purchase my book, Jamie's Pet a children's book, available on Amazon only if you want to. Remember, leave a review.
ARTICLES WORTH READING
60 Tricks and Tips for Publishing and Marketing Your Books! by Stacy C. Bauer - Great article! Stacy walks you through Before You Launch, While Publishing, After Publishing, and My Instagram Bio step-by-step process that she uses. Great addition to your Marketing and Promotional strategies you are already using.
MARKETING & PROMOTING YOUR PUBLISHED BOOK
AS AN INDIE AUTHOR OR as A SELF-PUBLISHED AUTHOR

Once you start selling your book and you are receiving royalties you need to think about what type of accounting software you will need. For income tax purposes, you need to know how much you received and how much you spent to do your income tax properly. Nobody wants to be audited by the government. Do we! Read More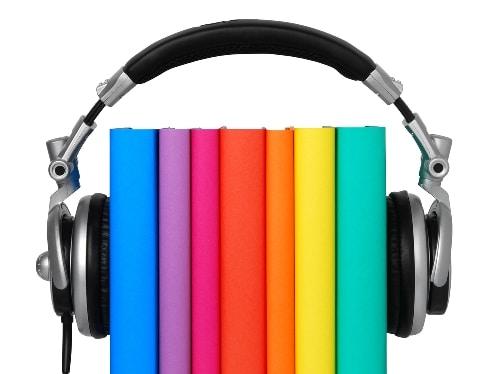 If you are wanting to get into the audiobook market below are some of the companies who will guide through the process in making an audiobook. Do you want to be the narrator? or Do you want to hire their narrator? Are some of the decisions you have to make along the way. Read More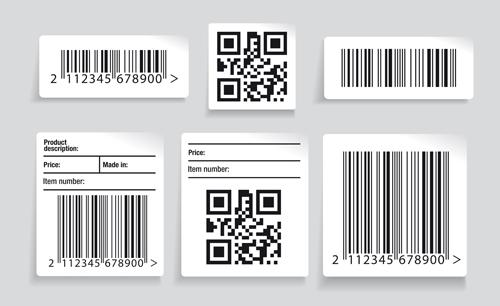 EAN, GTINs, ISBN Barcodes, ISSN Barcodes, QR-Codes, and UPC Numbers.
Looking for certified Barcode numbers, these businesses below, offer cost-effective Barcode numbers that are perfect for using on products you want to sell on Amazon or other online and offline retailers which require a barcode number. These businesses provide you with the 13-digit EAN and 12-digit UPC barcode numbers. Remember, the barcode numbers are yours for life. Read More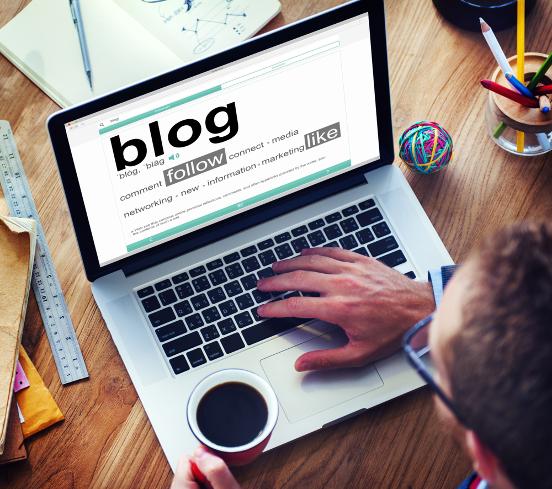 Yola.com is what I use for my website and blog (as soon as I get around to creating one). I chose the Gold Package. The reason I chose Yola, because SEO (Search Engine Optimization) scans and automatic SEO monitoring are included with the website. Read More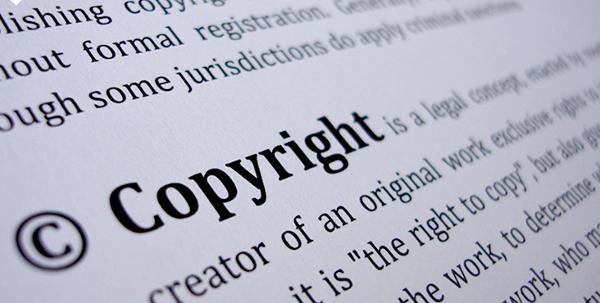 American and Canadian copyright
Before I send any of my manuscripts out to book agents or book publishers in or out of my country, which is Canada, I copyright my work. This way if my work is stolen and produced in any creative form other than myself approving the work in that fashion, I have the right to sue, because I have legal proof that I own that piece of work. Read More

I found these resources very useful and figured you could benefit from them too. Read More
© Copyright 2019 - 2020 Ramona Morrow Books, All Right Reserved