The Official Ramona Morrow Books Blog
Your Children's Books Blog!
Ramona Morrow | Canadian Children's Book Author and Blogger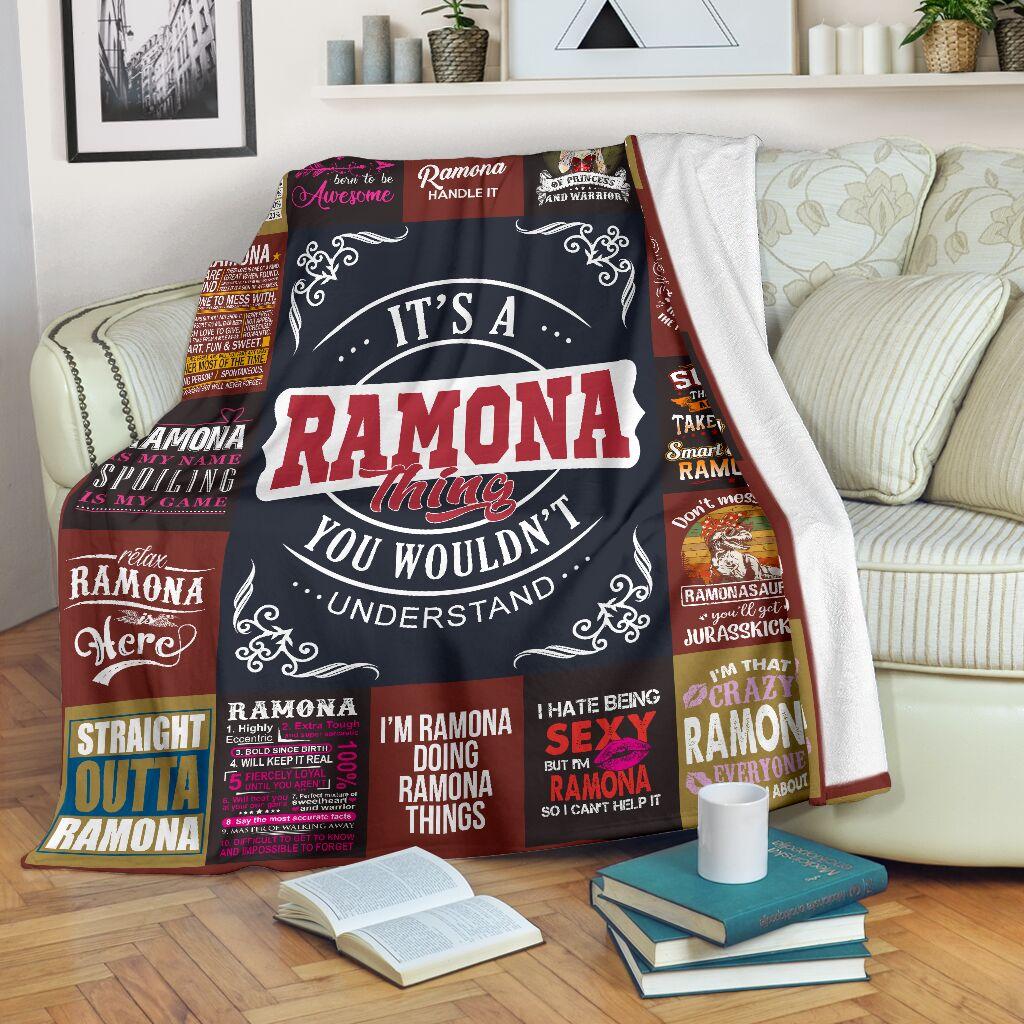 Great Kid Books For Road Trips
September 08, 2020 by Ramona Morrow
What parent wouldn't like their kid(s) to sleep all the way to the end of their road trip?
If parents could have their wish come true, it would be, no fighting in the car; no one asking questions, sleeping all the way, everybody getting along, just perfect little children. But that's not real life. That's just a fantasy.
I don't think there isn't a parent out there who hasn't heard these questions. "Are we there yet?", "How many hours does it take?", "Where do we stop to eat?", "Where do we sleep?", "Where do I go to the bedroom?", "Do I pee on the road?", "How long before we get there?"
These were all of the questions an 8-year-old Jamie had. He would ask me questions before I even got to the edge of town. Our first road trip together I realized his concerns were real and he had to have the answers or he just wouldn't stop asking. He would be like the energizer bunny and keep on going and going until I got exhausted answering all of his questions.
Over time, I learnt to prepare Jamie for our road trips whether they were short trips or long trips. I would sit Jamie down to inform him we are going on a road trip. This is what I would say, "honey we are going on a road trip. This is where we are going - Grandma's house or Boston, Massachusetts. This is where we need to fuel. This is where we are going to have our meals. You can pick the restaurant. This is how long it will take. Make sure you bring what you are going to play with, your Pokémon, Buzz Lightyear, and Nintendo Pocket Game Boy, etc. Bring your homework and your reading material (comics, Harry Potter books, and Goosebumps books). To this day, Jamie still loves to read. Just let me know when you have to go to the bathroom and I'll do my best to find one for you." I always brought one toilet paper roll for emergencies, the just-in-case moments. Sometimes when Jamie was awake and I was approaching a town I would ask, "Do you have to go to the bathroom?"
When Jamie's questions were answered he seemed a lot more relaxed and enjoyed our road trips. He even requested the music he wanted to hear. The rock station was his favorite. As we traveled along the highway it was Jamie's job to find a radio station he wanted to listen to. He learnt how to control the temperature that was suitable for both of us.
You have to remember this was in 1996 when I started my long distant trucking (semi-truck driver) career. I always drove a 53-foot reefer trailer or dry van. I told Jamie we were glorified Relocation Engineer's (taking products from one place to another) and he was my co-pilot. This was backed up by my fellow truck driver's who over the CB radio would say, "Hey there such-and-such company I see you have a co-pilot." I would proudly reply, "Yes, I do. He's doing a terrific job as co-pilot." I was extremely proud of Jamie and if I could have cried I would of, but I had to keep my eyes on the road instead.
Jamie did one amazing thing for me, he though I needed company while I drove, he figured he would stay awake and be on my schedule. He tried so hard but always fell asleep strapped into the passenger seat with his head resting part-way on the seat and his favourite pillow pressed up against the passenger door. But he did a terrific job, he was up and awake for 10 hours straight before he passed out.
When Jamie had more than three days out of school, he travelled with me across Canada (from Toronto, Ontario to Vancouver, British Columbia) and the United States (from New York, New York or Los Angeles, California depending on my load). For years, our road trips were just the two of us.
We have seen some fantastic countryside from the mountains to prairies and oceans. We dipped our toes in the Pacific Ocean, Atlantic Ocean, and even the Gulf of Mexico. We watched the sunrise and sunset. We watched the moon phases go from quarter moon to full moon. And we drove through spring, summer, fall, and winter seasons. We had hot weather, cold weather, rainstorms, hailstorms, snowstorms, and whiteout conditions. Our road conditions ranged from perfect to black ice or white ice.
But together we trudged through it making us stronger individuals who bonded because of the same experiences. I watched my son grow up and become a confident person. Our road trips were the best education he could get.
We watched the amazing fireworks on the Fourth of July entering Minneapolis on I-94. We visited Frank Slide Interpretive Centre in Crowsnest Pass, BC and Crowsnest Museum in Coleman, AB. We saw President Birthplace location signs, Laura Ingalls Wilder's home, baseball stadiums, football stadiums, hockey arenas, and beaches (Fort Myers Beach, Naples Beach, and Muscle Beach).
We drove over New York bridges painted battleship grey and watched huge ships load shipping containers. We drove by Billy the Kids hideout cave near Alto, New Mexico. We came across the Home on the Range road sign in Sentinel Bute, North Dakota (I always thought that was just a song, not a real place), and of course, tons of truck stops where we fueled, slept, ate at the buffets, showered, and did our laundry in the middle of the night. Those were the good ol' days.
I always made Jamie feel that he was important on our road trips. I told him, he was my co-pilot and his job, at the time, was very important. I needed help watching for animals, keep an eye out for bad looking clouds, read the highway signs along the shoulder (I would correct him when he pronounced what he was reading wrong), he read the mileage signs and let me know when our rest stop areas we coming up so we could stretch our legs or take a quick break. Jamie learnt that birds flying into the windshield was something I could not avoid because it was what birds did when they would fly in front of a moving vehicle at highway speeds. The first time I hit a bird Jamie yells, "Mommy you killed it! You killed it! How could you?"
We found traffic signs we have never seen before: Stay Off Of Grass - Rattlesnakes (you don't have to tell me twice), Open Cattle Range (huh!), If You Hit This Sign - You Will Hit That Bridge (okay, better not do that), Steep Cliff (looks like a long way down), Runaway Truck Lanes (better find that right gear and don't burn out the brakes), Correctional Facility Area - Do Not Pick Up Hitchhikers (heck no!), Huge Boulders Rolling (pretty scary), Alligator Alley Toll Road (holy cow), Do Not Feed The Alligators (really you need a sign for that?), etc.
By the end of my trucking days, Jamie knew the difference between an Interstate Route sign from a US Route sign. He knew the difference between a deer and an antelope. He saw what an armadillo looked like. Witnessed sand squalls in Saskatchewan. Furious thunderstorms and lightning in Florida. Jamie and I tried black-eyed peas and grits for the first time at a truck stop somewhere in Texas. Compliments from the waitress as soon as she found out we didn't know what they were nor what they looked like. Witnessed our first green alien and spaceship entering Roswell, New Mexico. Touched the world's tallest thermometer in Baker, California. Jamie knows the difference between fog and smog driving down the mountains entering Los Angeles, California. Fog doesn't smell smog does.
Jamie knew what a construction zone meant and squealed the first time we went through one - "Mommy we cant fiiiiittttt!!!!!" We carried Canadian money and American money. Jamie knew the difference. He thought American money looked funny because it wasn't colored like our money was. I taught him how to read a road map. He would highlight the route we would take with a yellow marker. Jamie found out rattlesnakes were not only in the grass they were also on the food menu too!
Jamie and I had fun moments on our road trips playing games as I Spy with My Little Eye, Punch Bug, Nickle for every animal he saw like deer, moose, etc. Singing to songs having our own karaoke moment.
Example of an interesting moment: One day, I was driving and Jamie had his side window partway open eating a large bag of potato chips. We were listening to music and Jamie had his little legs bouncing up and down to the beat in the song. All of a sudden, a grasshopper came flying though the window and landed in his bag of chips. Jamie screams like nothing I heard before. His chips went flying landing on the floor of the truck. I said, "What happened?" Jamie replies, "This huge bug flew into my chips." I pulled on over which isn't easy for a semi-truck. I saw this grasshopper jumping around, "Jamie catch it!" Jamie replies, "I can't catch it. The bug keeps hopping and jumping all over the place."
Eventually, we caught the grasshopper and returned it back outside. We had to clean up the chips. Jamie rolled up his window and never rolled it back down again. He was afraid of what else was going to come flying through the window. Jamie calmed down and I had to collect myself for driving. After that, we carried on with our day. We will never forget that episode. There were many more head-shaking moments during our road trips until the very last one when I decided to hang up a big rig hat for a Greyhound bus one.
Below are 20+ Great Kid Books for Road Trips to keep your child occupied until you get to the end of your road Trip. On behalf of the authors and illustrators, we hope your child is enthralled, enchanted, charmed, and captivated by the interesting and heartfelt stories within the pages of our books. These books can be purchased either by audiobook, eBook, or paperback book. Hope you have quiet times ahead on your next family road trip!
How did your family road trips go? What book(s) did your child bring for their road trip? How did you entertain your kids along the way? Did you have minor mishaps? Did you have complete disastrous road trips? Place your comments in the Facebook Comment section below.
Click link below for a FREE download of Great Kid Books for Road Trips list as a PDF.
Jamie and Gizmo Series
Jamie's Pet
Author Ramona Morrow
Narrator Jessica Duncan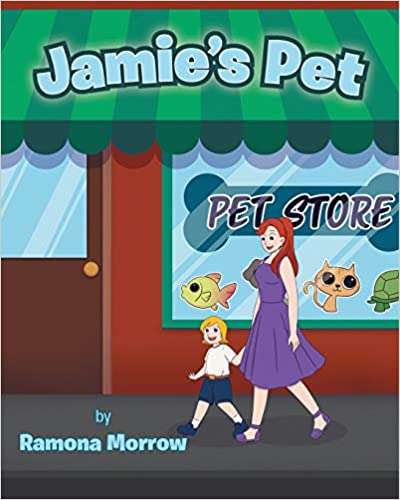 2020 December Royal Dragonfly Book Award Winner
Honorable Mention for Animals/Pets
2020 August Canada Book Award Winner
2019 Fall Pinnacle Book Achievement Award Winner
Best Book in Category of Children's Interest
Jamie's Pet begins one afternoon when Jamie is eating his favorite blueberry pie for dessert, he asked his mother while she was washing the dishes, "Can I have a pet Mommy?" Jamie's mother responds, "What kind of pet do you want? This is where the adventure for this quaint short story begins as they decide to visit a pet store. Jamie wants to see all the animals he can have a pet. Which pet did Jamie choose? Which pet would you choose? Come along with Jamie and his mother while they check out the animals in the pet store.
Attention Authors:
If you have a children's book on the market and would like your book featured in an upcoming article, contact Ramona
Advertise Here
Contact Ramona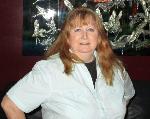 Canadian Children's Book Author and Blogger
Ramona read Clifford, the Big Red Dog by Norman Bridwell and Curious George by Hans Augusto Rey and Margaret Rey in the third grade and was bitten by the book bug. She has loved books ever since. Ramona blogs and writes poetry, short stories, reads, listens to music, blogging about my books, and loves to cook as a form of relaxation, "Cooking relaxes me. I love to create meals from scratch."
Connect with Me on Social Media
Adobe Spark Slideshow for Great Kid Books for Road Trips include Jamie's Pet, Coop the Cat, Void & Onix, Pink and Purple Bob, Something's Eating the Garden, Mystery of the Red Stone, Jeremy's Shorts, Olivia's Iguana According to the Lizards, The Unicorn in a Tutu and the Stolen Pumpkin, Milo and the Mustang, Dear Mr. Wasn't Me, Allison the Alligator, Ferdinand and the Vanilla Ice Cream, The World Belongs to Animals, Squeaky the Squirrel's Picnic, Inclusive Ninja, You Have to Stay Home, Did You Know?, Bed Bugs & Monster Hugs, Eddie the World's Greatest Creature, How Angels are Made, and Free to be Me. Enjoy the slideshow!
Coop the Cat
Author Wendy Weber
Illustrator C.M. Gunderson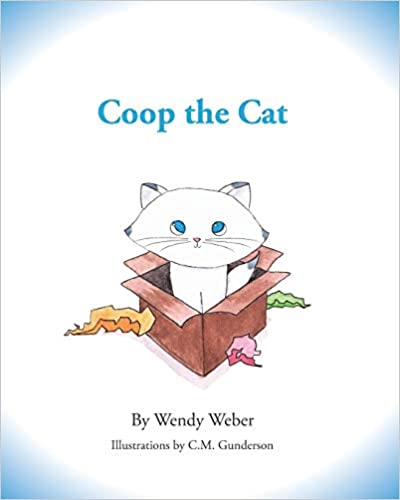 Coop the Cat is a delightful children's book about a cat who would like to go and play outdoors. His family is extremely protective of Coop. But Coop is the type of cat who needs more freedom to play and roam around. The little girl and her mother allow Coop the freedom he needs to be a happy cat. The illustrations are cute and simple but eloquent. Join Coop as he explores the outdoors.
Void & Onix Bowl
Author Macarena Matrajt
Illustrator Fernanda Liedo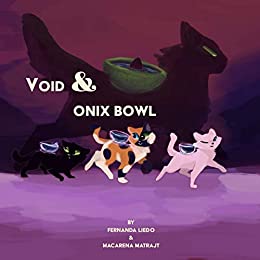 Void & Onix Bowl is a cute and sweet children's book about three little kittens who want mama cat to read them a bedtime story. Strong and bold illustrations throughout this creative tale. Follow along with Void, Milk, and Frankie as their mother reads to them, "The Legend of the Onix Bowl."
Pink and Purple Bob
Author Crystal Napolitano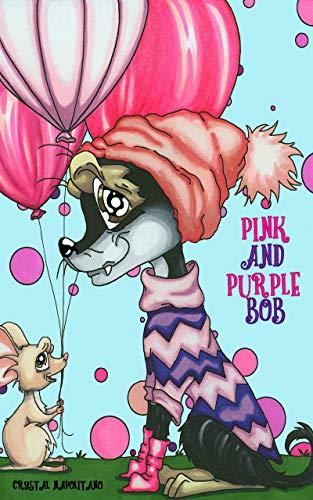 Pink and Purple Bob is a wonderful children's tale about a dog who loves everything pink and purple. Bob believes that pink and purple things will make his life complete. A fun children's story full of rhymes that will surely keep children and parents entertained. The illustrations have bright and whimsical colours that are exceptionally done. A great book to read out loud to children at bedtime. Perfect for early readers too! This children's book is helpful in teaching the importance of friendship and acceptance to all children. Read along to see how Bob's new friend help him realize that there is more to life than just getting pink and purple things.
Something's Eating the Garden
Author Pam Fries
5 Star Review from Readers' favorite
Something's Eating the Garden is an excellent children's book with bright, beautiful illustrations. What is eating the garden? Papa knows but he's not telling! You must guess! Could it be a raccoon, bunny, or pig? Is it something MUCH BIGGER? Parents and children will love the surprise ending! Join in the fun when reading this engaging children's book to find out is eating the garden.
Molly Spungle: Book 1
Mystery of the Red Stone
Author Jessie Best and Around86 Goran
Illustrator Polina Polyankakul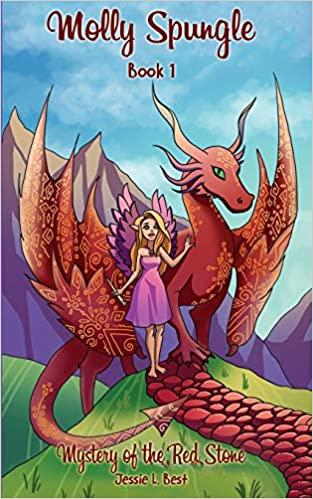 Mystery of the Red Stone is a fantasy adventure about a heroic fairy with a big heart. In her possession is a mystical red stone pendant with mysterious and magical power. An evil sorcerer pursues Molly to possess her magic for his own use. She befriends a young, stunning, red dragon along the way, who is developing his own magic. Molly must learn how to harness the power of the red stone to prevent their capture. Amid all the chaos and intrigue, can Molly accomplish this feat in time to save them both?
Jeremy's Shorts
Author Daniel Henshaw
Illustrator Jimmy Rogers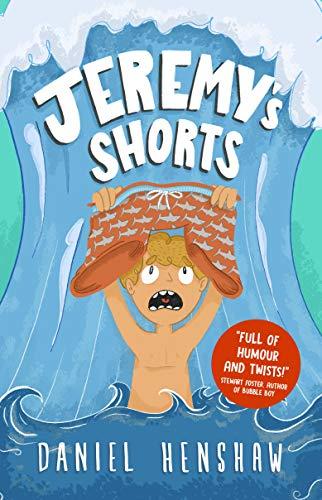 Jeremy's Shorts is a collection of four short stories all-in-one-book. You will find each story is full of twists and turns with humorous moments, mischievous fun, and relatable characters. Hard to put the book down. Highly recommend this book for children who love horror ghost stories. 'Grandad's Ghost', a humorous horror story included here, was serialized by BBC Radio in 2020.
Creative Kids You Draw Book Series: Book 3
Olivia's Iguana According to the Lizards
Author Christine Wilkerson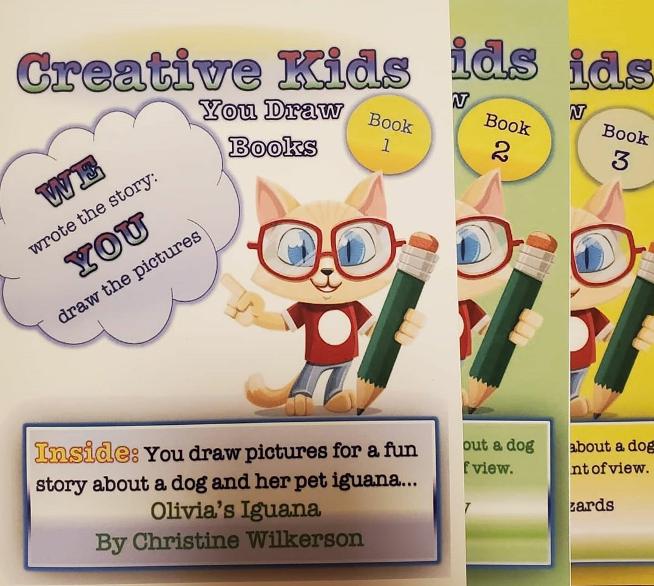 Olivia's Iguana According to the Lizards Book 3 series provides children with the opportunity to apply imagination and artistic expression to their literary experience. Children are encouraged to draw on the page to supply their own unique pictures. Each book out of the series that a child draws in becomes their very own treasured keepsake. Book 3 is about an adorable Yorkshire Terrier who wants to have her own pet iguana. This delightful and unique short story will definitely captivate readers of all ages.
The Unicorn in a Tutu and the Stolen Pumpkin
Author J.Y. Quinn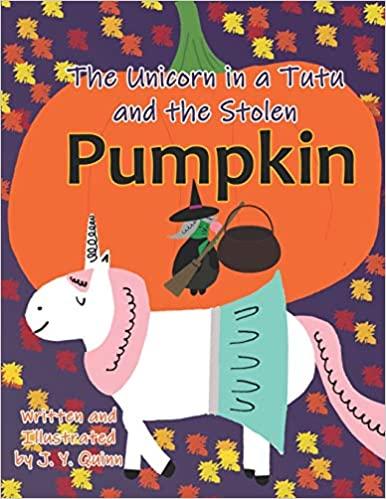 The Unicorn in a Tutu and the Stolen Pumpkin is a colourful, rhyming Halloween adventure where the unicorn in a tutu set out to find the pumpkin that has been stolen by one with hocus pocus. It is a fun storytime book that also highlights Halloween related keywords.
Milo and the Mustang
Author Alycin Hayes
Illustrator Beverly Marie Melton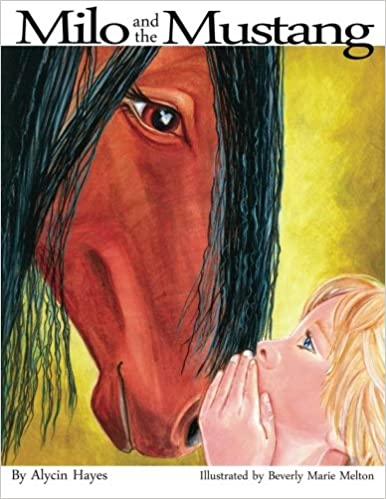 Lost in the wilderness, Milo befriends a wild Mustang horse who takes him on a magical adventure that will capture your child's imagination in this beautifully illustrated children's book.
I suspect that after reading this book children travelling by car in the countryside, will look out of their windows and imagine themselves adventuring with a wild Mustang horse.
Milo and the Mustang is a story that was inspired by a real boy named Milo who had both severe Autism and Cerebral Palsy. The author Alycin Hayes gave riding lessons to Milo, on her Mustang horse. She was impressed with the immediate connection and unique communication that Milo and her Mustang enjoyed. Children reading the story will identify with Milo before it is revealed that he has special needs.
Alycin Hayes who has dyslexia wrote the story, Deaf Artist Beverly Marie Melton illustrated it and Milo Austin-Olsen who has both severe autism and cerebral palsy made the final choice of the cover and illustrations to use in the book. Milo and Mustang has large-print so it is easier for children with vision problems to read. The illustrations and text are in the same location on each page to give the story a consistency for children with autism.
This video explains Alycin Hayes personal story a bit better and how she came to write Milo and the Mustang children's story.
Allison the Alligator
Author Amy Provencal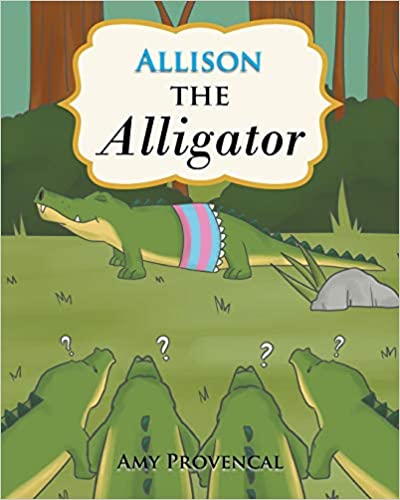 Allison the Alligator is the perfect children's book that has a great message for kids of all ages. The illustrations are subtle, pleasant, and perfectly matched for the storyline. The story begins with the other alligators who are content with swamp life. But Allison is not. She wants luxury and splendor. The uncivilized reptiles of her swamp think she is foolish. Allison hatches a plan to help change their minds. Read the rest of the story to see if the plan works?
Dear Mr. Wasn't Me
Author Laura Jensen-Kimball
Illustrations Peter Mahr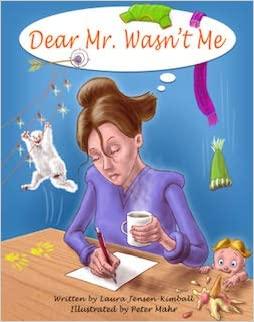 Dear Mr. Wasn't Me is a funny but adorable children's book about a mother who would like her kids to clean up after themselves. What parent hasn't asked these questions before? Who left their toys on the stairs? "It wasn't me!" Who left food on the couch? "It wasn't me!" Who broke the lamp? "It wasn't me!" Great cartoon-like illustrations with bright pastel colours. A hilarious book from beginning to end. Surely to become a family favourite. I bet you have a Dear Mr. Wasn't Me living in your house too!
Ferdinand the Pill Pug Series
Ferdinand and the Vanilla Ice Cream
Author Grgo Miskovic
Illustrator Toma Miskovic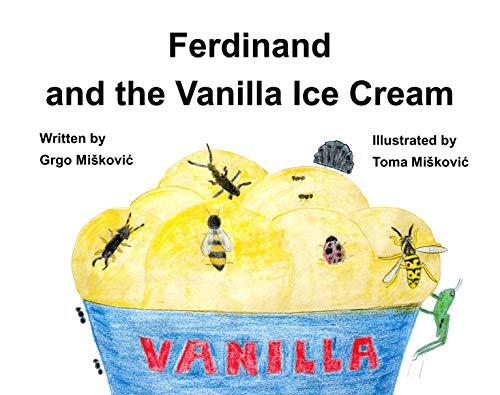 Ferdinand and the Vanilla Ice Cream is a cute insect storybook that cleverly introduces young children to bugs. Ferdinand is a roly-poly bug who loves ice cream and gets caught eating some. He is hoping his insect friends will help him out. Check this book out to see how Ferdinand's adventures go.
Ferdinand and the Vanilla Ice Cream Children's YouTube Audiobook
The World Belongs to Animals
Author Chandrakant Bhonsle
Illustrator Veronica Bhonsle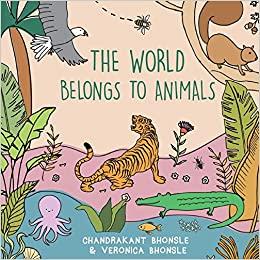 The World Belongs to Animals is a wonderful rhyming book of poems dedicated to a different animal featured in the book. Beautiful and colourful illustrations making each page fun for children to enjoy reading this short story. You will find a strong message in favor of animal conservation by the end of the poetry book.
Squeaky the Squirrel's Picnic
Author Catherine Earley
Illustrator Nevaeh Earley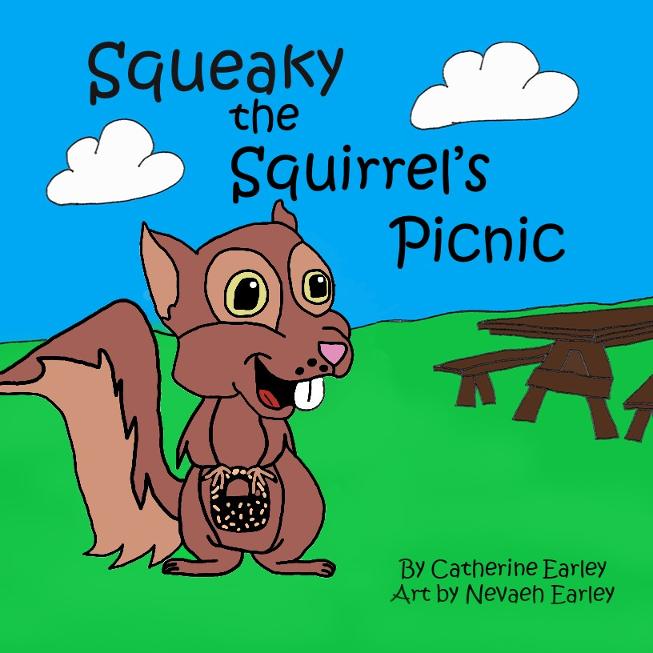 Squeaky the Squirrel's Picnic is a religious children's book about a story of friendship, faith, and the power of kindness. Squeaky is an adorable six-year-old who is extremely friendly and loves Jesus. They story is based on Squeaky and his friend's picnic adventure. Join them on their picnic to see how they handle their adventure.
Inclusive Ninja
Author Mary Nhin
Illustrator Jelena Stupar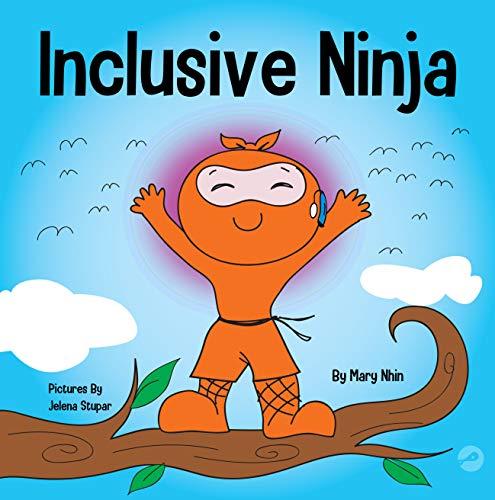 Inclusive Ninja is a clever anti-bullying children's book that teaches children about compassion, diversity, and inclusion. This children's book helps to prepare children for life's challenges and to cultivate self-confidence kids will need as they grow up. The colourful but cheerful illustrations are pleasing to the eye. A fantastic children's book with a great moral message.
Sometimes it Happens Series
You Have to Stay Home
Author Annette Blake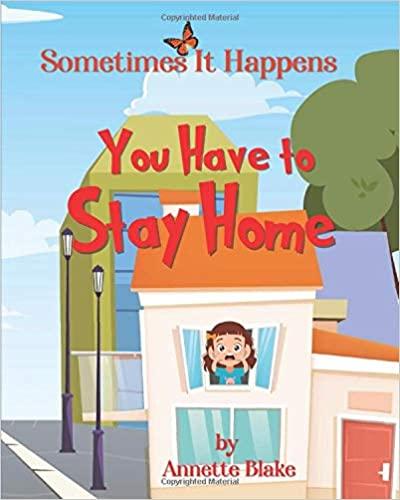 You Have to Stay Home teaches children how to deal with their feelings during these tough times when their daily routine has been interrupted with a worldwide deadly airborne disease. This children's book will help guide parents on how to start a conversation with their kid(s) just to see how they are dealing with their feelings. The story has a positive outlook on a very tough situation and enforces the message to children that everything will be okay during this pandemic.
Did You Know?
Author Alexia Tatianna
Illustrator Urusa Zeeshan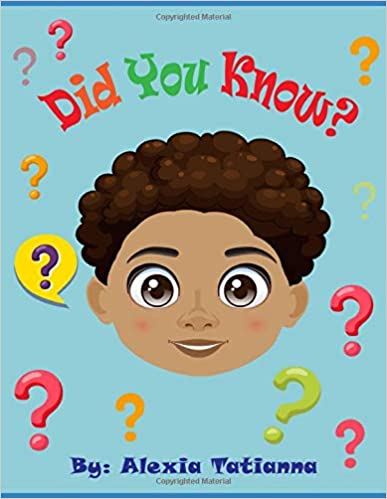 Did You Know? has adorable and cute cartoon-like pictures. You can use this book to help teach young boy(s) self-esteem, self-love, and self-image. These qualities are very important for boys to learn and help shape them into intelligent young men. Excellent book. Highly recommend for parents who have young boys at home.
Kippi the Conqueror Series
Bed Bugs & Monster Hugs
Author Kady Oliker
Illustrator Sean Hicks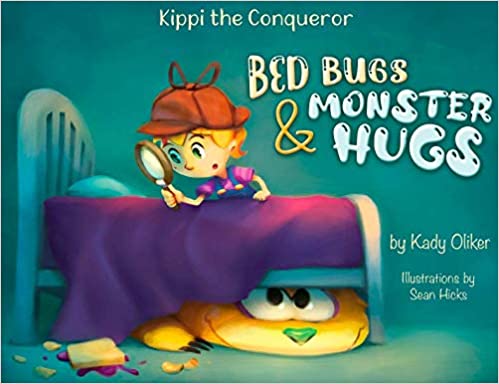 Bed Bugs & Monster Hugs is a sweet children's tale of how Kippi learnt to overcome her fear of the midnight monsters. Brilliant illustrations. Join Kippi on her adventure to conquer her fear of nightmares and monsters under her bed. A must-have for your bedtime story collection.
Eddie the World's Greatest Creature
Author Kayleigh Mackie
Illustrator FX and Color Studio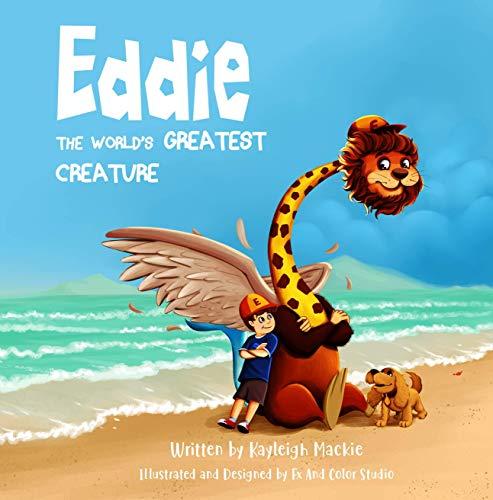 Eddie the World's Greatest Creature is an enjoyable, amusing, funny, and a children's rhyming storybook written with creative and descriptive words aiding children to develop their imaginations without limitations. Eddie, a little boy who imagines his body having different animal parts to help him become the world's greatest mythical creature. The illustrations are bright, colourful, and vibrant pictures to delight any child reading this story. Read along to find out what animal parts he chooses to adopt for his body parts.
How Angels Are Made
Author Bryson Thompson Sr.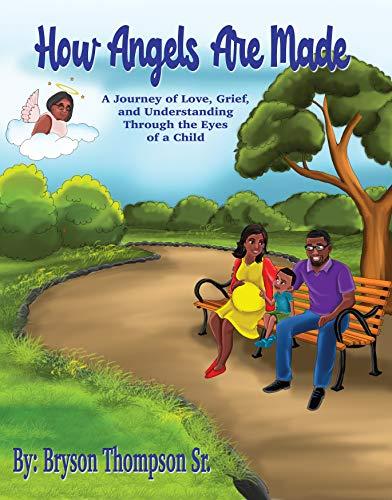 How Angels are Made is an empathetic story that helps children understand death and grief from the loss of a loved one. This story is based on real-life experiences told through the eyes of a child. What happened to Grandma? Why isn't she coming back? These are normal questions any child will ask. This book is aimed at families who are coping with the loss of a loved one, but it will also help school counsellors, teachers, therapists, and church groups.
Free to be Me
Author Linda Richardson Brown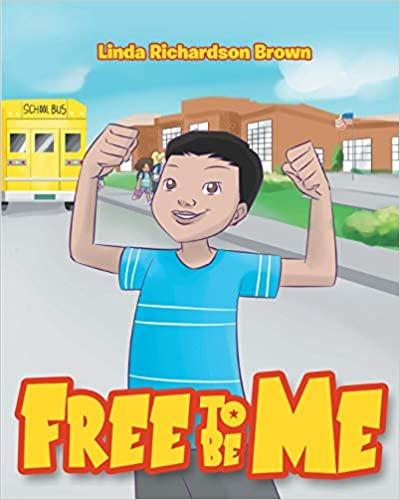 Free to be Me is about a little boy, Colin, who is being bullied at school has stopped communicating to his friends, classmates, and teachers. Fear, loneliness, and sadness grips Colin. How does he tackle this serious issue? Read on to follow Colin on his journey of triumph.
© Copyright 2019 - 2022 Ramona Morrow Books Blog, All Rights Reserved