Welcome To The Official Ramona Morrow Books Blog
Your Children's Books Blog!
Ramona Morrow | Canadian Children's Book Author and Blogger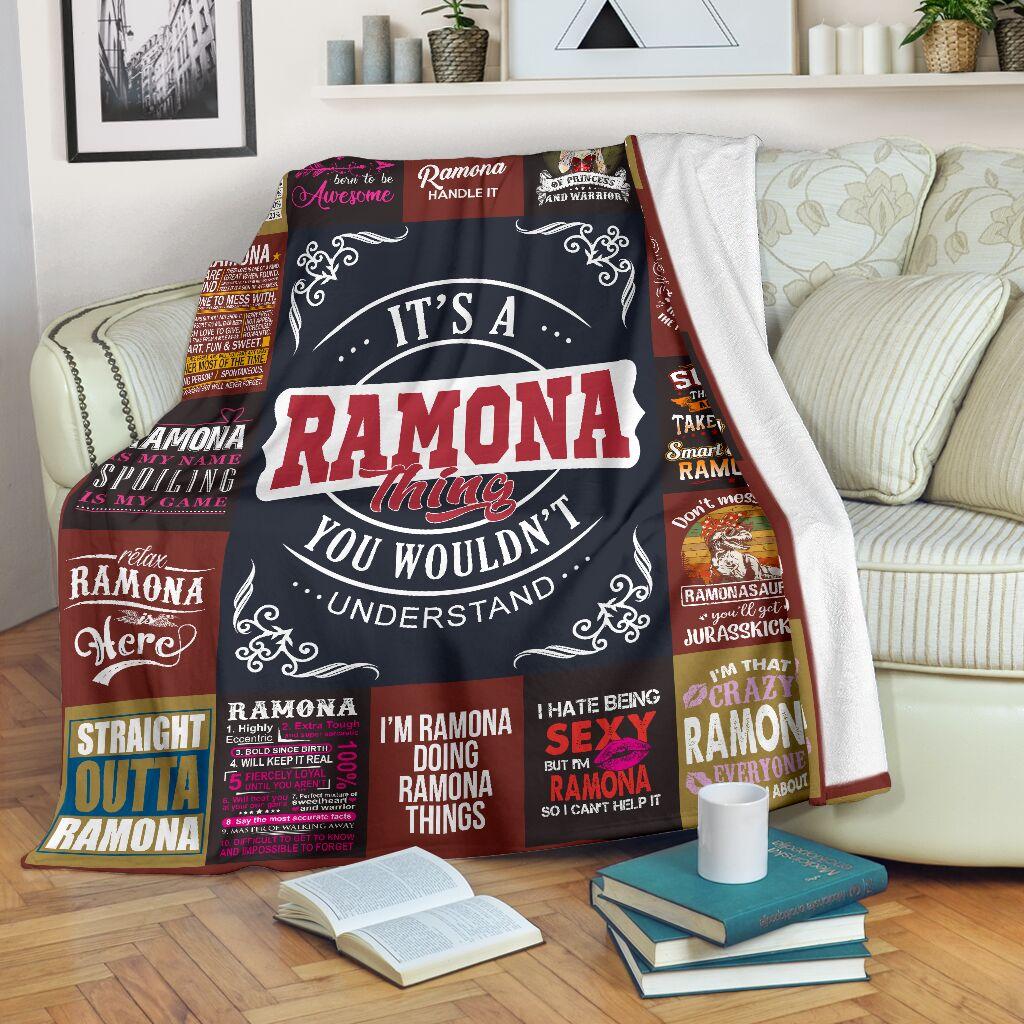 Thank you for visiting Ramona Morrow Books - Your Children's Books Blog! to learn more about my blog articles with fabulous new up-and-coming authors with their baby 'brainchild' book. For those who don't know, every book by an author is their baby, is their brainchild! Doesn't matter if that book is their first book or their tenth book. This page is here for those visitors needing more information about different articles based on newly released children's books, marketing, and promotion written by Ramona Morrow.
Each article has different children's books pertaining to that article, with a small description about each book, and a link to where you can purchase that particular book if you are interested. Please feel free to 'TWEET' about the book or 'LIKE' the book on Facebook. I'm sure that author would be glad you did. Help spread the word about these interesting, original, precious, unique, and one-of-a-kind children's books. You can also do the same with any of the articles you read here. Contact Ramona if you would like to see an article on a particular subject here or would like your book in a future children's book article.
Hopefully, these articles help narrow down your search for a great children's book your child is looking to read as a bedtime story or just as a regular storybook during their quiet time at home or in their classroom at school or daycare. You will find a variety of children's books are unbelievably fantastic and will capture the reader's imagination and attention. Some of these children's books will make you laugh, or you will find yourself shedding a tear as the author's play on words grip a hold of your emotions just to keep you involved so you are wanting more of their story. Some authors have a series of children's books in the same category while other authors write completely different children's books every-time and first-time authors who have just completed and published their first children's book.
For Marketing and Promotion articles with ideas to help you market or promote your new book, company, or website you will find them under the Book Marketing Tab
Ramona Morrow Books
Your Children's Books Blog!
November 16, 2020
Christmas is my favorite time of the year. Everything about Christmas is special and has a magical feeling. I love the spirit of Christmas, movies, music, lights, decorations, and yes, the food. For me, Christmas has always been the best time of year.
September 08, 2020
What parent wouldn't like their kid(s) to sleep all the way to the end of their road trip.
If parents could have their wish come true, it would be, no fighting in the car, no one asking questions, sleeping all the way, everybody getting along, just perfect little children. But that's not real life. That's just a fantasy.
July 20, 2020 by Ramona Morrow
The Most Beautifully Illustrated Children's Books are embodied in our memories forever. When we see those children's book illustrations again, we are instantly reminded of those happier childhood memories of where and when we first saw them. We might even remember who read the storybook to us.
May 28, 2020 by Ramona Morrow
My favorite dog quote is, "A true friend leaves paw prints on your heart" written by an Unknown Author. That is so, so true. Jamie and I had two dogs, a 5 lb. female papillon named Sunny and a 110 lb. male husky Akita named Dantz. We got Dantz when he was one and half years old from the Humane Society and Sunny when she was 6 months old from a friend.
May 03, 2020 by Ramona Morrow
What's rewarding is watching a child discover a new favorite kindergarten picture book illustrated with beautiful, captivating vivid colors. Kids don't forget your parents have to like the book too! Why? Because reading a book 87 times in a row means mommy and daddy can get bored with the kindergarten picture book and reading it that many times will drive them crazzzzzy when they hear, "Mommy, can you read me such and such book again?"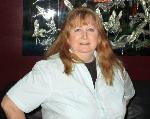 Canadian Children's Book Author and Blogger
Ramona read Clifford, The Big Red Dog by Norman Bridwell and Curious George by Hans Augusto Rey and Margaret Rey in the third grade and was bitten by the book bug. She has loved books ever since. Ramona blogs and writes poetry, short stories, reads, listens to music, blogging about my books, and loves to cook as a form of relaxation, "Cooking relaxes me, I love to create meals from scratch."
Thanks For Visiting The Official Ramona Morrow Books Blog!
The information on this site is FREE for you to read. If you like any of the articles, please 'TWEET' on Twitter and/or 'LIKE' on Facebook. I hope you find this website useful in your search for great children's book articles, or assisting you in ideas for your book marketing, book promotions strategy, and help you improve your writing skills or improve your writing tool kit!
Looking For Book Marketing Articles
You will find them here
Connect With Me On Social Media
Advertise Here
Contact Ramona
April 23, 2020 by Ramona Morrow
Each one of these children's books were written for younger children, to be specific, Kindergarten students. This new collection of Top Children's Books for Kindergarten Students is excellent for little book lovers learning to read and for students who already love to read. The children's books will captivate your young students for 5 minutes or more. What better way to grab the attention of your kindergarten students?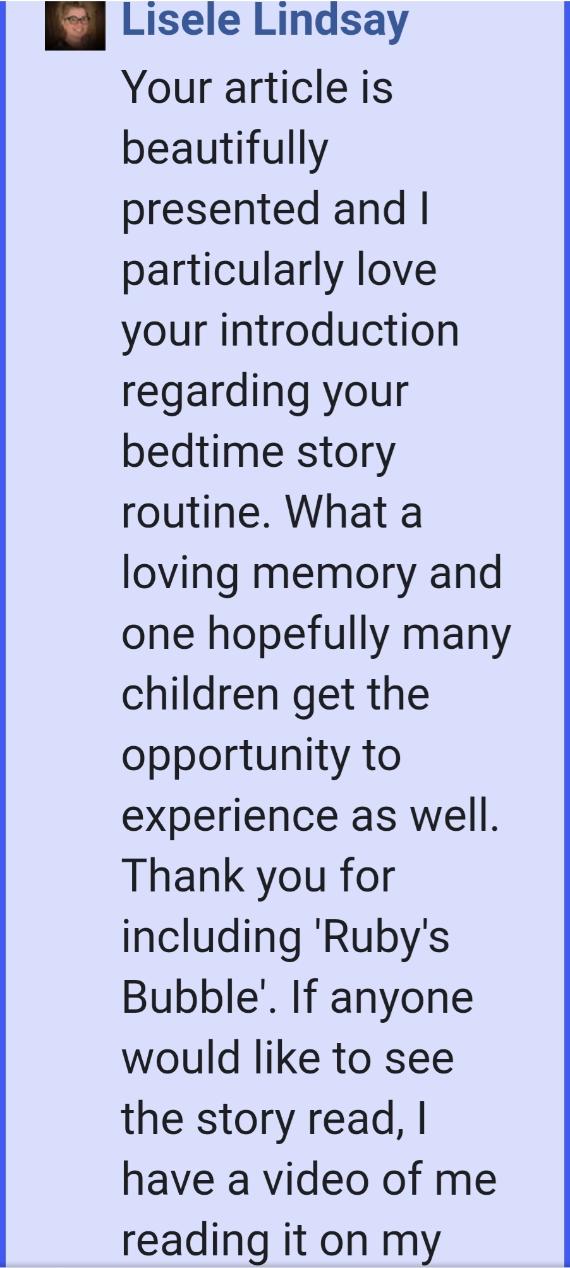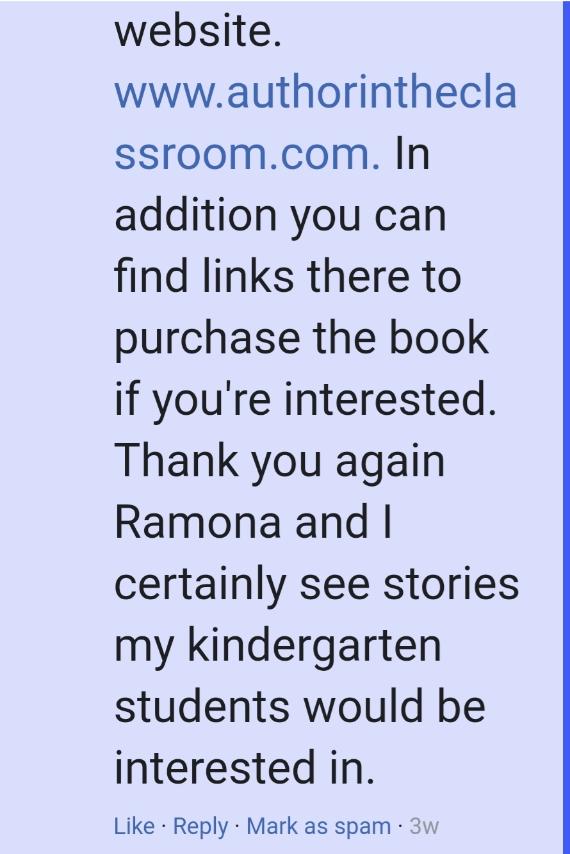 Author's Review from Beautifully Illustrated Children's Books Article - "Your article is beautifully presented and I particularly love your introduction regarding your bedtime story routine. What a loving memory and one hopefully many children get the opportunity to experience as well. Thank you for including, 'Ruby's Bubble'". If anyone would like to see the story read, I have a video of me reading it on my website www.authorintheclassroom.com In addition you can find links to purchase the book if you're interested. Thank you again Ramona and I certainly see my kindergarten students would be interested in. Lisele Lindsey July 22, 2020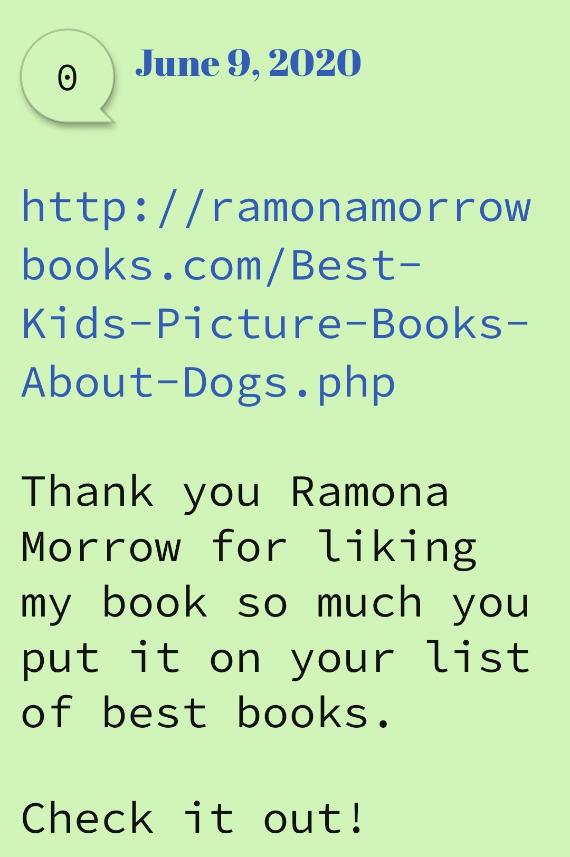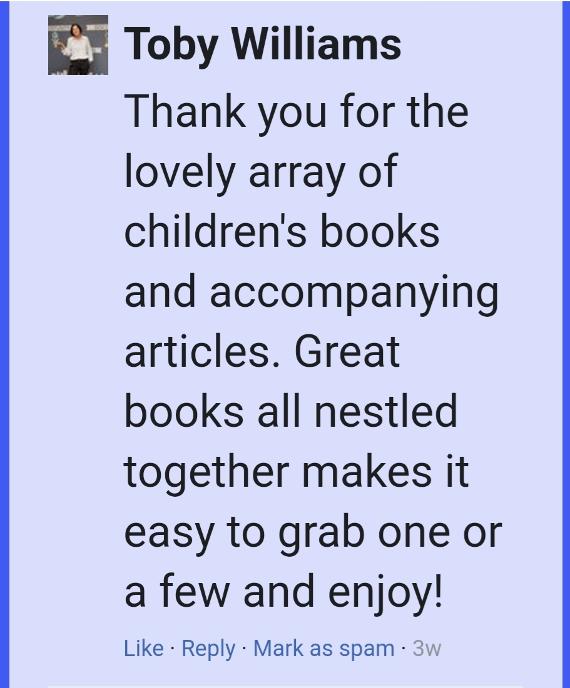 Author's Review from Beautifully Illustrated Children's Books Article - "Thank you for the lovely array of children's books and accompanying articles. Great books all nestled together makes it easy to grab one or a few and enjoy!" Toby Williams July 22, 2020
See your customer review, reader's review, or author's review here. Leave your review on the appropriate article page. Notify Ramona by email or comment box below.
© Copyright 2019 - 2022 Ramona Morrow Books Blog, All Rights Reserved