The Official Ramona Morrow Books Website
Ramona Morrow | Canadian Children's Book Author and Blogger
Ramona Morrow Books Photo Gallery has Jamie's Pet children's book photos, photos of children's book author Ramona Morrow, book signing photos, and book tour photos of Jamie's Pet from all the new and exciting locations where the children's book has been seen touring. Check them out!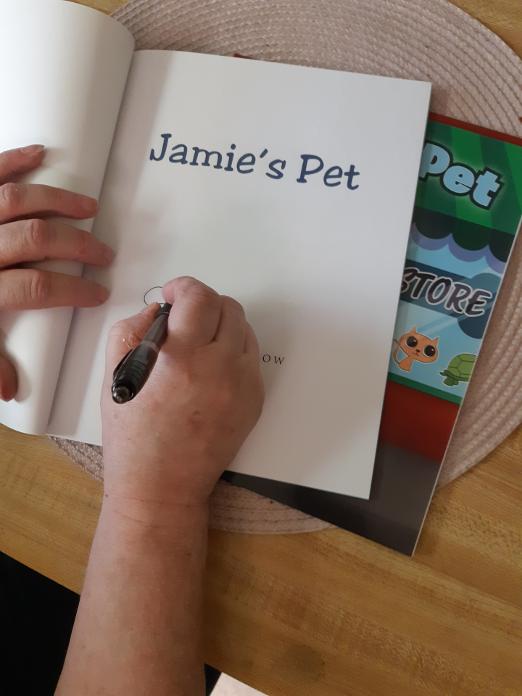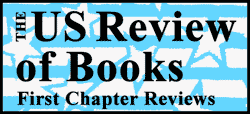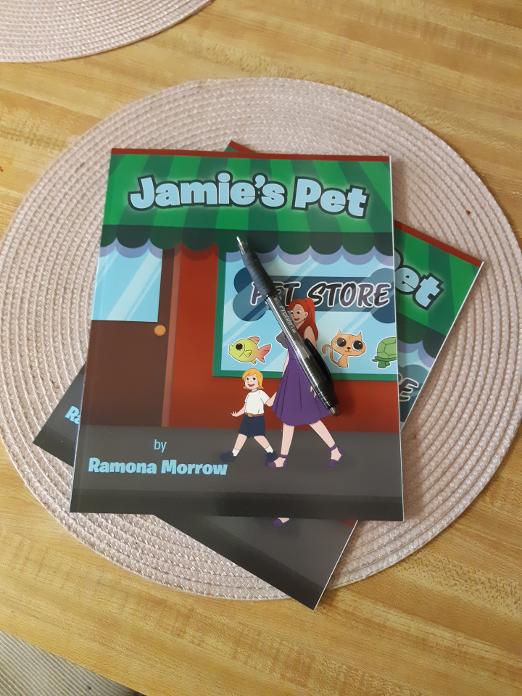 Do you have a copy of Jamie's Pet children's book? If you do, send a picture of you holding Jamie's Pet. Make sure you include your name, where you're from, and a comment about the book. Your picture and comments will be included in Jamie's Pet Photo Gallery. Would you like to see your picture here?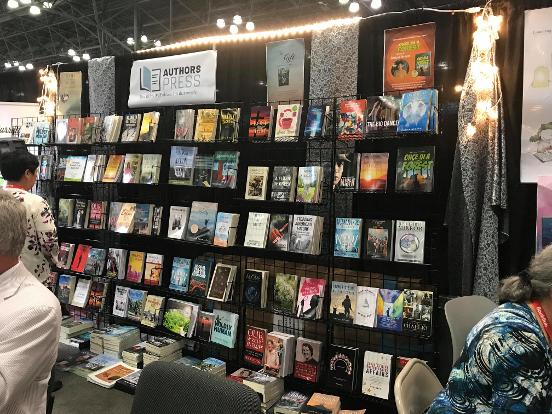 Los Angeles Times Festival of Books - April 2019
Jamie's Pet very first book festival. Glad to be here. There were 150,000 visitors. Jamie's Pet was also chosen to be one of thirty books being considered for a movie. Wish Ramona good luck!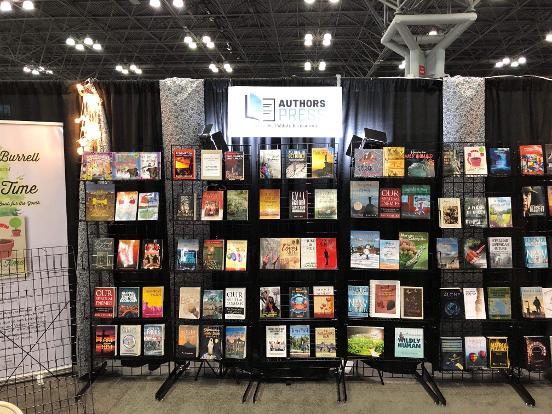 New York Book Expo - June 2019
Can you spot Jamie's Pet on the Shelf? There were a lot of famous people at New York BookExpo/BookCon including Alyssa Milano - Actress and Activist with her new children's book Hope #1: Project Middle School; Adam Rippon - Olympic Figure Skater with Beautiful on the Outside: A Memoir; Marcus Samuelsson - World-Class Chef with his new cookbook Harlem Eat Up! Neil Patrick Harris - Actor, Singer, Stage Performer, Comedian, Producer, and Magician with his book The Magic Misfits: The Minor Third; John Cena - Professional Wrestler and Actor with his second children's book Elbow Grease vs Motozilla; Tegan and Sara Quin - Canadian Indie Pop Duo with their coming-of-age memoir; Susan Rice - National Security Advisor and U.S. Ambassador to the United Nations with her book Tough Love: My Story of the Things Worth Fighting For; Evangeline Lilly - Actress with her children's book The Demise of Lorna the Lazy; Akilah Hughes - Comedian and Social Media Celebrity discussed her upcoming book Obviously: Stories from My Timeline. Now that is what I call a Star-Studded Book Fair! I couldn't believe my book was included with that lineup.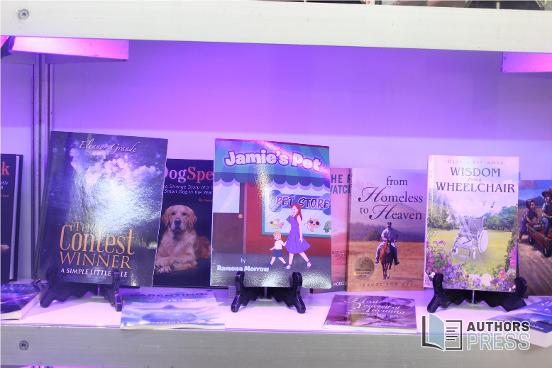 Manila International Book Fair - September 2019
Manila International Book Fair was the biggest and the longest-running book fair in the Philippines. Their attendance for this book fair was 150,000 visitors from across the world. This event attracted more than 120 exhibitors. Jamie's Pet is now getting international recognition. I am very proud of this children's book.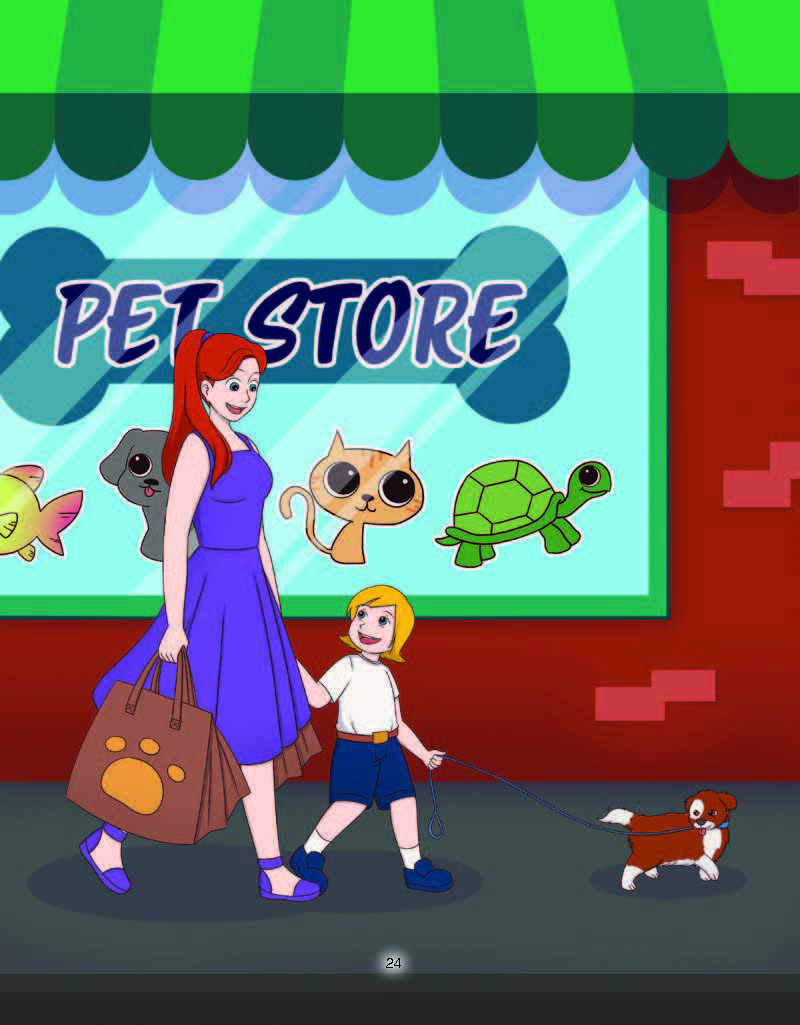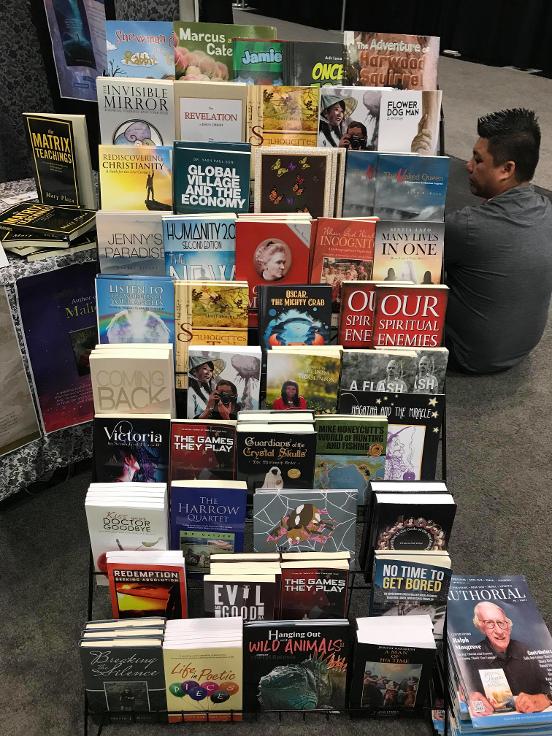 New York Book Con June 2019
Can you find Jamie's Pet on book rack? Jamie's Pet children's book did very well at BookCon/BookExpo in New York City, NY. The total attendance for this event was 7,732 which includes members of the press, all retailers, librarians, authors, and other attendees. 54% of attendees at BookExpo were first time attendees. The total number of exhibitors was 473. A good time had by all!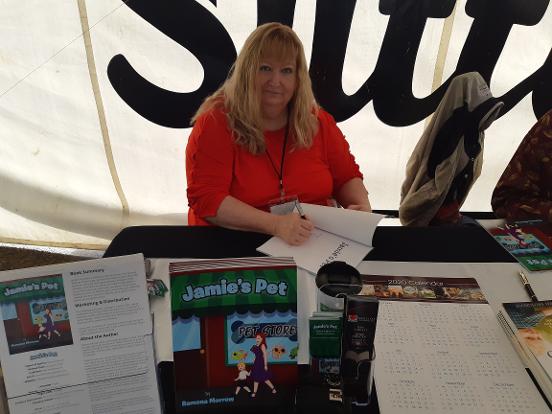 The Word on the Street - Lethbridge, AB book signing - September 2019
I had a great time in Lethbridge, Alberta at my very first book signing. I met a lot of fans who loved my book and I signed tons of copies. A long day but well worth it! Thank you to all my fans. Oh ya, Award-Winning Canadian Music Performer Fred Penner was here.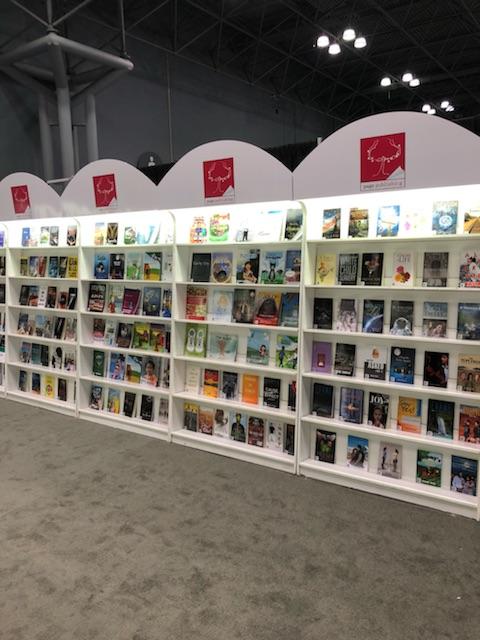 Frankfurt International Book Fair - October 2019
Frankfurt International Book Fair was a huge event with over 302,267 visitors who attended the book fair. There were approximately 7300 exhibitors from 102 countries including 10,000 journalists. Jamie's Pet was seen by an overwhelming number of visitors.
© Copyright 2019 - 2022 Ramona Morrow Books, All Rights Reserved