The Official Ramona Morrow Books Website
Ramona Morrow | Canadian Children's Book Author and Blogger
Audiobook Publishing Companies
Thank you for visiting Book Marketing and Promotion Ideas to learn more about Audiobook Publishing Companies. You will find a list of the top 10 audiobook publishing companies available on the market. Yes, the list is small but these are the only companies that I feel comfortable with and are worth spending money making an audiobook with. If you are wanting to get into the audiobook market below are some of the companies that will guide through the process of making an audiobook. Do you want to be the narrator? Or do you want to hire the narrator? Are some of the decisions you have to make along the way. The audiobook market has come along way and is moving very fast with public demand. Audiobooks is another median for you to sell your book and have great potential to reach new readers who might be interested in purchasing your book. You never know where your new readers will come from.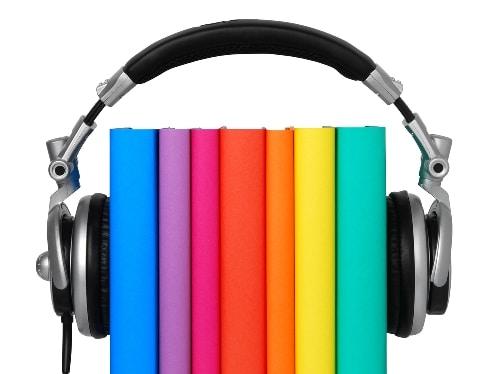 Whichever audiobook publishing company you choose it does not matter if they are a small company or a large company. The question you need to find out, and this is very important; where they are marketing and promoting all of their audiobooks? You want and need, especially if you are a newly published author, for them to publish your audiobook everywhere they can. The best exposure is great publicity and more money in your pocket.
I found hiring a narrator very reasonable. The fee I paid was very reasonable. To me, it was worth the money. I didn't want to purchase all of the recording equipment involved with narrating an audiobook. Some audiobook companies have very high standards for sound control. And they should. You don't want to have your book narrated with background noises that do not belong there. Otherwise, you just wasted your money.
When hiring a narrator make sure you listen carefully to all of the narrator's voice samples before you make a decision in which voice you like. Close your eyes and pretend you are going to purchase that sample the narrator is reading. After listening to the narrator's voice samples multiple times, start eliminating the voices you do not like or those that do not fit with the genre of book you have written. Once you narrow the field, now pretend that narrator is reading your book. If you have a hard time, as I did, listen to how they are pronouncing and expressing what they are narrating. Because that is exactly how they are going to narrate your book if you hire them. You can always listen to a sample of Jamie's Pet Audiobook to see how my narrator, Jessica Duncan narrated mine.
Personally, I used Findaway Voices. What drew me to them was, I really liked where they distributed my audiobook, 'Jamie's Pet' too. Compared to the other audiobook companies, Findaway Voices gives you access to their world's largest network of audiobook sellers, where you reach listeners through retail, library, and education distribution channels, (I am not being paid by Findaway Voices to promote them), I found them better suited for what I needed with my children's audiobook. I needed my book to be promoted and seen in more places to raise my exposure as a recently published children's book author.
Again, do your research and read everything you can find about audiobook recording companies. Read their entire website, read their reviews, and check the Better Business Bureau Company. When you decide which company, you want to go with and they send you a contract, for goodness sake read that contract from one end to the other. DO NOT sign the contract if you do not like what is in there. Go somewhere else until you find which company is suitable for you and your book.
More valuable information on the Book Marketing and Promotion Ideas page that will help your book or company.
I hope you find this information helpful in your marketing and promoting adventure. I decided not to charge for this information as other people do. The only payment I want is for you to purchase my book, Jamie's Pet children's book available at Amazon only if you want to. Remember, leave a review.
All companies and individuals are encouraged to read and understand each service, their policies, and then decide if they are the right fit for you.
Report any Broken Links so they can be fixed.
FREE Download Audiobook Publishing Companies List PDF here:
© Copyright 2019 - 2022 Ramona Morrow Books, All Rights Reserved