The Official Ramona Morrow Books Website
Ramona Morrow | Canadian Children's Book Author and Blogger
Jamie's Pet Children's Audiobook
For Kids
Welcome to Ramona Morrow Books to learn more about Jamie's Pet Children's Audiobook for Kids to Listen to. This page is here for you to find all the information you need about Jamie's Pet Children's Audiobook. If you are still undecided about purchasing Jamie's Pet Children's Audiobook listen to the FREE one-minute audiobook sample narrated by Jessica Duncan or view Jamie's Pet children's picture book YouTube trailer. If you have any questions do not hesitate to contact Ramona Morrow where she will answer all the questions you may have. Jamie's Pet children's book was developed into a fictional children's audiobook for kids in nursery school, preschool, homeschool, kindergarten, or elementary school.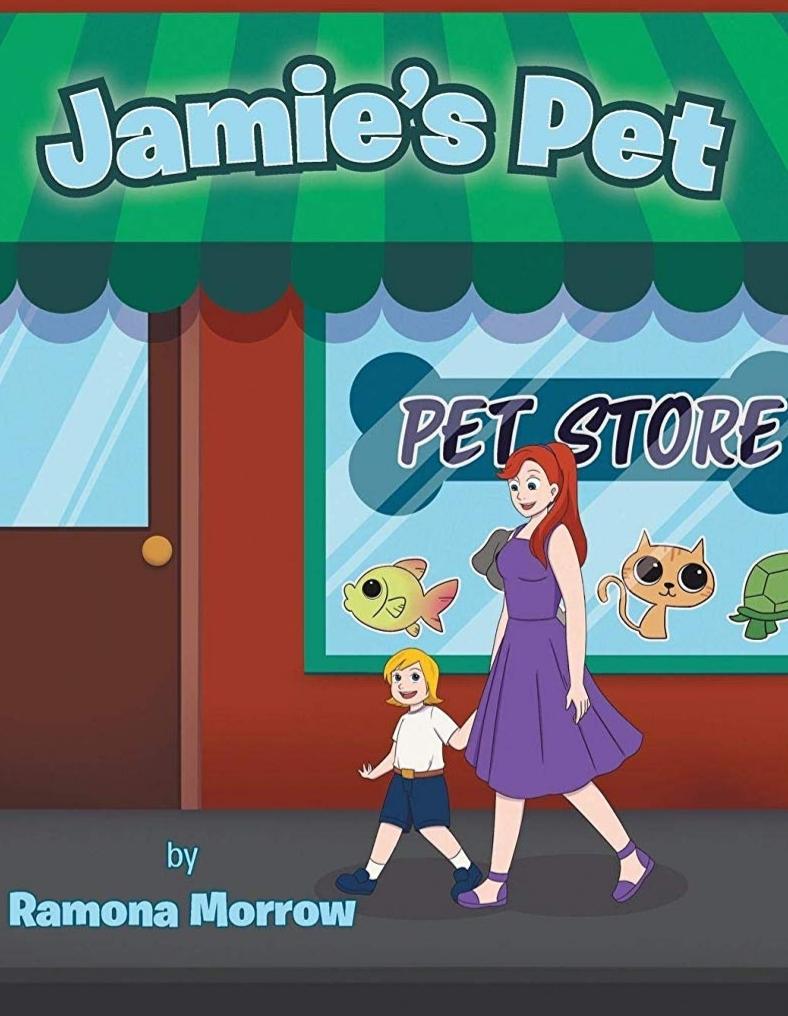 This children's audiobook begins when a five-year-old boy named Jamie would like a pet. Jamie is not sure what kind of pet to get. So, Jamie and his mother take a trip to the pet store. This story is based mainly in the pet store, where Jamie discovers different types of pets that are available for adoption. As Jamie walks throughout the pet store looking at all sorts of different pets. Eventually, Jamie comes across his perfect pet, his perfect friend. If your child loves animals, then Jamie's Pet children's book is the perfect audiobook for your child to begin listening to. Jamie's Pet is a charming children's pet store book for all kids to download. Best audiobooks for kids' and families. Buy for a children's audiobook gift. Found in Amazon kids' audiobook. An audible children's storybook.
Jamie's Pet Children's Audiobook FREE Sample
Narrated By Jessica Duncan
Attention! Audible children's storybook listeners, children's audiobook listeners, or whatever you are calling yourself these days. Are you looking for a children's audiobook for kids to listen to? You can now listen to a FREE children's short storybook sample of Jamie's Pet children's audiobook narrated by Jessica Duncan. Jamie's Pet children's FREE audiobook sample is for interested listeners. Please take a moment and listen to Jessica Duncan narrate the one-minute FREE children's audiobook sample.
Jessica has a lovely narrating voice. She has a friendly, upbeat, and witty tone to her voice when narrating this children's short story. Her pronunciation, emphasis, expression, phrasing, rhythm, and verbalization in communicating the words that Ramona wrote was beautifully executed so kids can understand exactly how Jamie felt throughout the children's story. Jessica's voice technique has a calming affect that perfectly transcends into her story telling. Therefore, Jamie's Pet children's audiobook is excellent for kids' bedtime stories. Your child will be calm and relaxed when they are listening to the children's audiobook. This is one of the reasons Ramona picked Jessica to be the narrator of her children's audiobook short storybook, Jamie's Pet. Below, you will find the one-minute sample of Jamie's Pet children's audiobook for you to listen to before buying then download Jamie's Pet children's audiobook.
JAIMIES_PET_1_Minute_ (1).mp3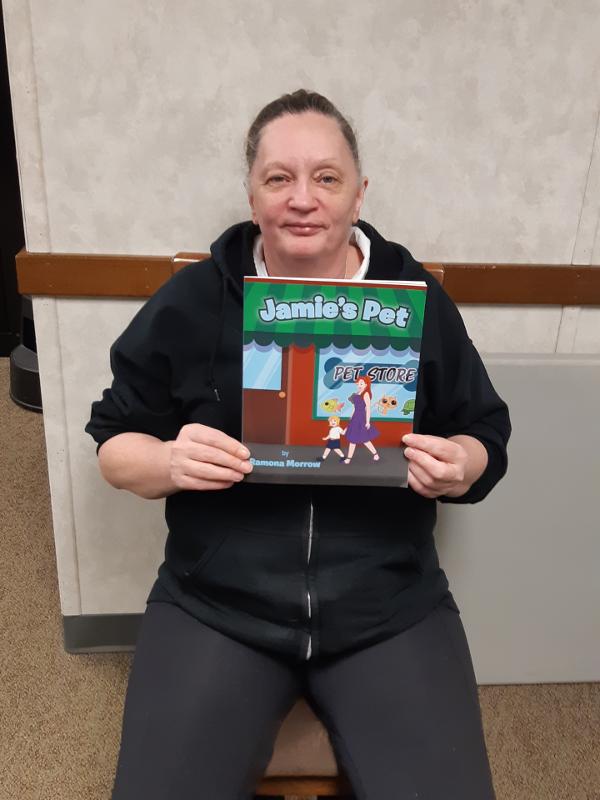 Jamie's Pet Children's Book Customer Review - 'Such a wonderful book. I love the educational view described by Ramona; she did an amazing job. Great moral lesson for all kids to learn about responsibility of caring for a pet.' Susan S. - Gillam, MB, Canada 2020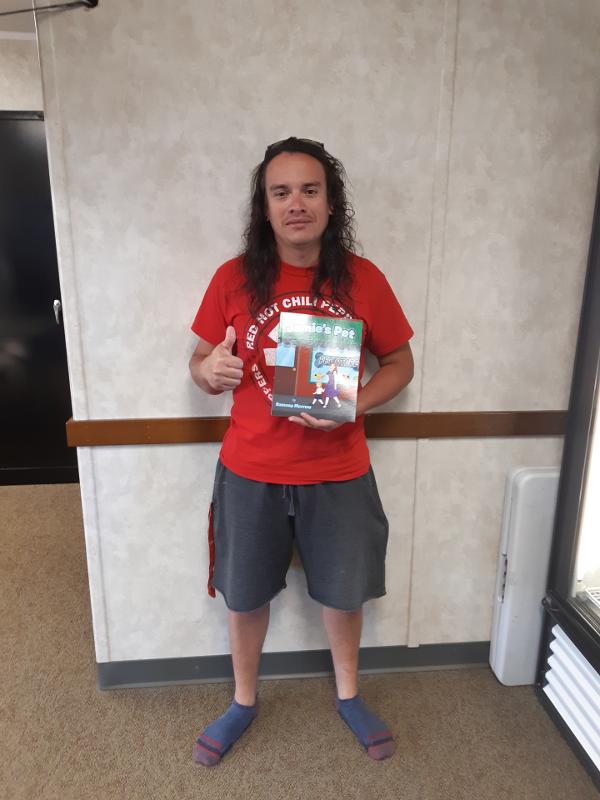 Jamie's Pet Children's Book Customer Review - 'Jamie's Pet is extremely relatable by parents and children. A very realistic approach for a kid wanting a pet and looking around a pet store. Ramona shows how it is done in this delightful children's book' Abner S. - Winnipeg, MB, Canada 2020
Other Online Audiobook Libraries
Purchase Your Copy Here
Jamie's Pet children's audiobook is finally here. Findaway Voices are working very hard to get Jamie's Pet into all locations where audiobooks are sold. You can purchase Jamie's Pet children's audiobook online at any of the locations below.
Children's audiobook short stories can be streamed directly from audiobook sites below or you can download and listen online or offline to Jamie's Pet children's audiobook to your computer, tablet, iPhone, iPad, Smartphone, or Android. FREE children's audiobooks online when you subscribe or with your membership. Jamie's Pet Children's Audible Audiobook is FREE on your kindle with your Amazon Audible Trial Membership. Why not give it a try!!!!! Online books for children found here.
Jamie's Pet Children's Picture Book YouTube Trailer
Published on February 20, 2019
Jamie's Pet children's picture book YouTube trailer will delight children of all ages as they watch this short trailer. The children's picture book trailer for school children is the perfect way for kids to watch with their classmates and teacher. This children's picture book trailer is a different way for you to experience the story as the book comes alive in this short preview. Throughout the children's book trailer, you will notice there are high quality images taken from the children's picture book. Watch this trailer so you feel confident with your decision to buy Jamie's Pet audiobook. Everyone will love Jamie's Pet children's book.
Make Sure You Like, Comment, Share, Save, or Subscribe!
Will your child listen to their audiobook downloads with headphones, ear buds, or nothing at all? Whatever your choice is make sure they are comfortable for your child and age appropriate so they can be attentive with their audible on their kindle device. The only thing that really matters here, your child needs to lay back, relax, and learn how to enjoy and entertain themselves. Jamie's Pet will captivate and mesmerize your child for hours on end by listening to the children's audiobook repeatedly while you carry on with your household duties or errands. One thing for sure, your child will be quiet.
You choose the listening apparatus that your child would like to listen to Jamie's Pet children's audiobook with. Download the children's audiobook and add Jamie's Pet to their best-selling children's audiobooks you found online. If you haven't already started your children's audiobook collection for your child now is the time to do so. Children's audiobooks for kids to listen to is the perfect audiobook collection to start with.
Jamie's Pet children's audiobook is also perfect for babysitters, daycare centers, preschools, elementary schools, homeschools, and libraries. Audiobooks are excellent because they help keep costs low and have no physical inventory except for being stored in your listening device. This also can be true for those families who have limited space in their home and can not store too many books.
If you didn't know it yet, children's audiobooks are excellent for passing the time for long car rides or for your next family vacation. Jamie's Pet children's book is the best audiobook for kids to listen to while they are traveling in a car, plane, train, or even waiting for a doctor's appointment. Children's audiobooks keep kids occupied, quiet, and busy so they aren't fussing, fighting with each other, running around the place because they are bored, or you keep hearing the words, "Are we there yet?" Time flies faster for your children when they are self-occupied with what they want to do.
Best family audiobook to listen to for everyone from parents, teachers, childcare providers to kids will enjoy Jamie's Pet children's book. Consider adding Jamie's Pet to your child's audiobook travel collection that you have compiled from the best family audiobooks for kids to include with your next family road trip or family vacation. As a parent you will not regret this decision. You will never travel again without your best audiobooks for kids again. In fact, you will be looking for new children's audiobooks to download to keep your best family audiobook collection fresh and enticing for your kids to listen to. Jamie's Pet, by far, is the best children's book by age.
Audible books are a fantastic idea for sick children at home or in the hospital. They too need some form of entertainment to forget about being sick and to help them heal faster. Jamie's Pet children's audiobook makes a great gift for friends and/or family members to present the sick child with. This kind gesture shows the sick child that you care about them and/or that you are thinking about them. Every time the child comes across the title of the audiobook, they will remember it was you who gave them the children's audiobook as a gift. Jamie's Pet children's audiobook will keep sick kids entertained and they will also learn about the responsibility of caring for a pet. The sick child gets to visit a pet store without leaving the house or the hospital. A pleasurable trip they will surely love. Playing Jamie's Pet children's audiobook kindle edition during bedtime helps children relax so they can fall asleep easily. A delightful children's nighttime bedtime audiobook story! So, let Jamie's Pet children's audiobook become one of your child's favorite audiobook downloads for kids online today.
Online shopping in general has become super convenient, easy, and fun to do in the comfort of your own home. Online shopping for children's audiobooks for kids to listen to is even more fun. You, as a parent, are in-charge of purchasing your child's reading material. Why not purchase kids' books online? You can purchase full versions of your favorite audiobook or your child's favorite kids' audiobook at any of the online audible stores listed above.
For those people who are new to the whole audible download world this is what you can expect. Some are FREE when you sign up only. Some require a membership or subscription fee. Once you download the audiobook you can listen to it immediately. No waiting. With audiobooks you can listen to them anywhere at anytime no matter where you are in the world.
When listening to an audible your concentration level is high where you find yourself all wrapped in the storytelling and by the sound of the narrators' voice. Let you and your child's imagination soar separately or together sitting quietly in a room taking some precious bonding time while holding your child. There are plenty of wonderful benefits that come with listening to an audible. Kids listening to audiobooks learn faster, improves their reading skills, and vocabulary. Kids learn to love books when given the chance at an early age. Kids are like sponges soaking up all of the knowledge they are given. The power of listening is a beautiful and wonderful concept.
People who have a hard time reading or seeing the print in a book, cell phone, iPad, or tablet, like Ramona's father, can relax and enjoy their audiobook. To hear audiobooks online you need one of these a tablet, iPad, laptop, or desktop are perfect devices. These listening audiobook devices are simple for you and your baby, toddler, or preschool child to listen online with. They fit in your pocket, purse, diaper bag, or backpack without taking too much room. These devices and audiobooks in general are growing rapidly in popularity. Before you know it, a two-year old child will be able to download their favorite children's audiobook online.
Companies have started making interactive and educational toys including tablets for babies, toddlers, and preschool children to learn how to operate. Just remember, successful people listen to audiobooks with kindle online of offline too! So why not get a head start and have your child at an early age familiarize themselves by learning to listen to an audiobook. Your baby, toddler, or preschooler will get accustomed to having headphones on their head covering their ears. Once they start listening and hearing the strange voice gently talking to them, they will have a look of wonderment on their pretty little faces.
© Copyright 2019 - 2022 Ramona Morrow Books, All Rights Reserved