The Official Ramona Morrow Books Blog
Your Children's Books Blog!
Ramona Morrow | Canadian Children's Book Author and Blogger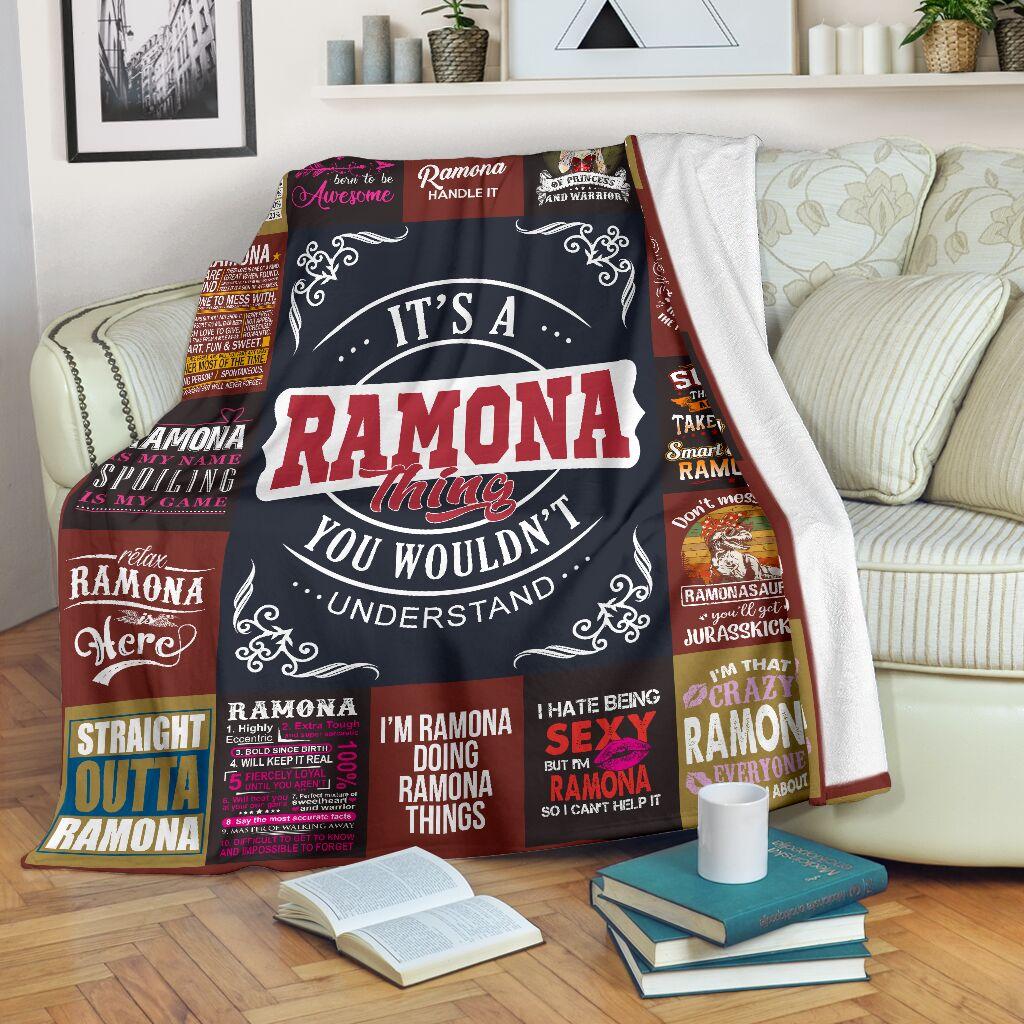 Favorite Kindergarten Picture Books
For Kids To Read
May 03, 2020 by Ramona Morrow
We are excited about introducing our list of favorite kindergarten picture books for kids to read when they are home or at school. Each of these kindergarten children's picture books is perfect for beginner readers as their early reading practice. What's rewarding is observing a kid as they notice the new kindergarten picture book illustrated with beautiful captivating strong and vivid colours with a fantastic story that will explore your child's emotions become their favorite book - ALL of these books below are guaranteed to captivate the reader.
It's great to have books at home you know are your child's favorite books, those books are the ones they love to read again and again in their comfortable and cozy reading corner. Our favorite kindergarten picture books to read list is filled with stories that are bound to spark a kids' imagination and keep the pages turning as they see successful personal triumph, animal characters, fairies, learn something about science, and even monsters having fun and making friends. Kids will love this collection of fantastic picture books.
Kids, don't forget your parents need to like the book too! Why? Because reading a book 87 times in a week means mommy and daddy can get uninterested with that kindergarten picture book really quick. Reading your favorite kindergarten picture book a million, billion times will drive your parents crazzzzzy!!! When your parents actually hear, "Mommy, can you read me such and such book again?" A big "sigh" or "ugh" will quietly come out of them. So, don't be surprised, that this is when you learn how to read by yourself. Kids, this is how your reading life story began....
Did you have your favorite kindergarten picture books for kids to read? What were your child's favorite kindergarten picture books? Your answers can be added to the Facebook Comments form down below.
These are incredibly new and exciting kindergarten picture books you should introduce to your young readers for his or her pure and innocent enjoyment. For young readers, we recommend these books about adventure, fantasy, emotions, friendship, sleep issues, bedtime stories, humour, family life, and problem-solving, etc. We are completely sure your child will LOVE our books too!
Click link below for a FREE download of Favorite Kindergarten Picture Books for Kids to Read List as a PDF.
Jamie and Gizmo Series
Jamie's Pet
Author Ramona Morrow
Narrator Jessica Duncan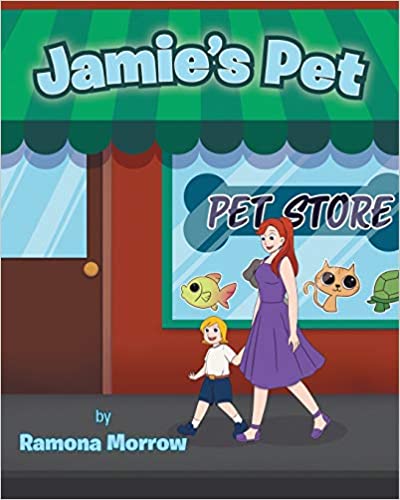 2020 December Royal Dragonfly Book Award Winner
Honorable Mention for Animals/Pets
2020 August Canada Book Award Winner
2019 Fall Pinnacle Book Achievement Award Winner
Best Book in Category of Children's Interest
Jamie's Pet is a lovely kindergarten picture storybook about a normal little boy who feels lonely and wants a pet. Jamie isn't quite sure what pet he wants. Jamie's mother suggested they both pay a visit to the local pet store. While touring the pet store Jamie realizes he has numerous animals to choose from. Jamie looks very carefully at each of the different animals. So far, none of the animals feel like his pet yet. Than all of a sudden Jamie feels and knows this is the right pet for him. You need to read more to find out which animal Jamie chose for his pet.
Attention Authors:
If you have a children's book on the market and would like your book featured in an upcoming article, contact Ramona
Advertise Here
Contact Ramona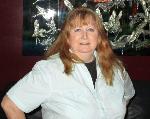 Canadian Children's Book Author and Blogger
Ramona read Clifford, the Big Red Dog by Norman Bridwell and Curious George by Hans Augusto Rey and Margaret Rey in the third grade and was bitten by the book bug. She has loved books ever since. Ramona blogs and writes poetry, short stories, she reads, listens to music, and loves to cook as a form of relaxation, "Cooking relaxes me. I love to create meals from scratch."
Connect With Me On Social Media
Adobe Slideshow for Favorite Kindergarten Picture Books include Jamie's Pet, Kydee, It's Bedtime Lil' Marco, Little Cat Needs Space, Kynnedi's World, My Mom the Fairy, Aurora's Orchid, The Lost Pixie, Little Bear's Two Caves, Ready for Rescue, The Fairy and the Butterfly, I Wish for You, Record Breaking Betty, My Magical Words, Kind Katie, The Thing King, and Hannah's Two Homes. Enjoy the slideshow!
Kydee
Author Dawn Doig
Illustrator Savannah Horton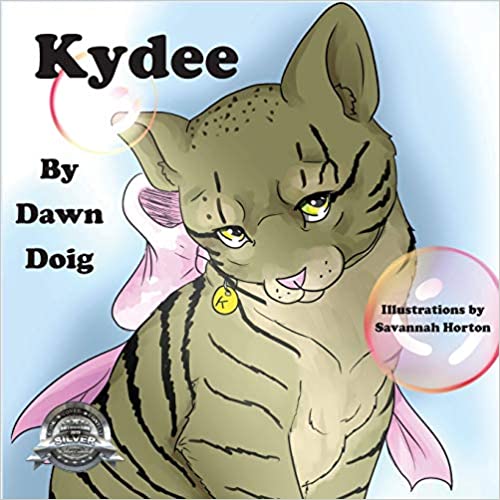 Silver Medal AuthordB Cover Contest 2019
During a freezing Mongolian winter, a tiny six-week-old kitten, named Kydee is lost, scared, and alone. She was found shivering behind the tire of a vehicle by a loving, caring person. Kydee was taken to her new owner's home. All this tiny kitten wants is for someone to love her. Follow Kydee on her journey and see what happens!
It's Bedtime Lil' Marco
Author Sharon Jones-Scaife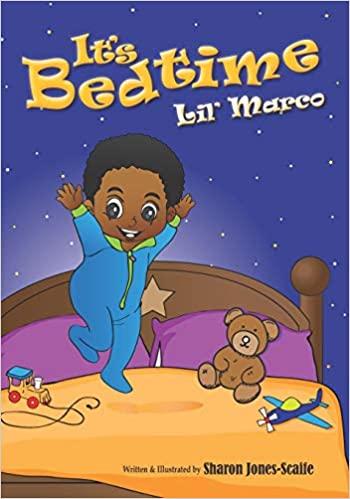 From sunrise to sunset energetic Lil' Marco loves to play. He plays everywhere he goes, including before bathtime, during bathtime, and after bathtime. Every day as the sun goes down without fail, Lil' Marco hears his father say, "It's Bedtime, Lil' Marco!" Oh, those dreaded words! This is when Lil' Marco always finds other toys to play with. Eventually, his eyes begin to get heavy and Lil' Marco starts to get very, very sleepy. Playing can wait until tomorrow. It's bedtime.
Little Cat Needs Space
Author Dori Durbin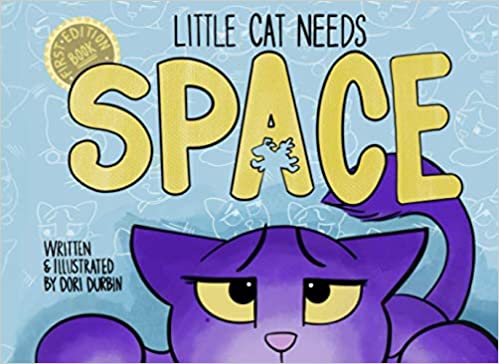 Little Cat loves a quiet and calm space. Dog doesn't. When Dog wants to spend more time in Little Cat's space, Little Cat gets frazzled and then she gets clever. Little Cat makes plan after plan to get back the space she wants...until she finds the space she needs. Children get a kick out of the "sibling-like" rivalry and playful antics between Little Cat and Dog. Little Cat Needs Space has a beautiful moral lesson learning independence is okay as well as a loving compromise.
Kynnedi's World Travel Series
Kynnedi's World
Author Tamika Patterson
Illustrator Ada Konewki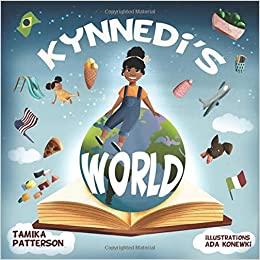 Kynnedi's life is very exciting for an eccentric little girl. She enjoys exploring the world around her, learning new things, and making memories she'll never forget! You'll love finding out about her family names, meeting her dog Tyson, and what she likes to do on the weekends. Give your child a chance to share their world too! Follow Kynnedi's World of adventures and listen as she gives you her insight of the world through her eyes.
Fizzle Fun Series
My Mom The Fairy
Author Misty Black
Illustrator FX and Color Studio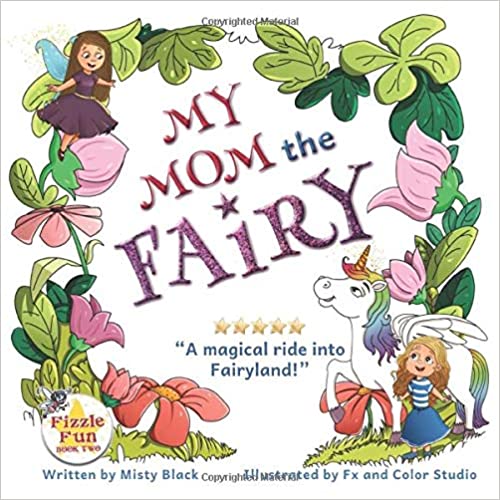 Sage was ecstatic to receive her pet Unicorn. But wait and see how Sage reacts when she uncovers her mother's magical little secret in this adorable children's picture book, My Mom The Fairy.
When Sage's dog Daisy, spills Fizzle Flakes on herself and turns into a unicorn, Sage is extremely excited. But her mom is worried...The Fizzle Flakes are now gone. Sage's mother is in trouble. She reveals to Sage that she's a part-time fairy and desperately needs the Fizzle Flakes to get her wings and become a teeny-weeny-tiny fairy. They both embark on an amazing adventure to Fizzle Valley to get more flakes. The mischievous pixies will do everything in their power to stop them.
Aurora's Orchid
Author Vicky Weber
Illustrator Viktoria Skakandi
This darling children's story is based in Aurora's childhood home in Rincon, Puerto Rico with her four young children. Before her children grow up Aurora is determined to create lasting loving memories for both her and each of the children.
One summer, Aurora with her children plant an orchid. They water, nurture and shower the orchid with love over the days, weeks, and months until they patiently wait for the flower to bloom.
Aurora Orchid is based on a true story. This heartwarming tale demonstrates how compassion and guidance of an adoring mother who teaches patience. Aurora leaves an amazing impact on everyone around her.
Super Science S-Q-U-A-D Series
The Lost Pixie
Author Brooke Stevens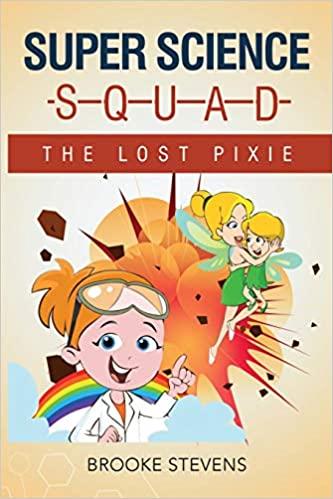 When your children join Brinkley, Bella, and Mason on their exciting magical adventure they use science experiments to help find a lost pixie. If your child is not already a fan of science then by the end of this ingenious children's book your children will fall, for sure, in love with science. The Lost Pixie children's book has a bonus section that include directions for each science experiment that is safe for your child to do at home.
Little Bear's Two Caves
Author Joaquin A. Figueroa
Illustrator Oketoon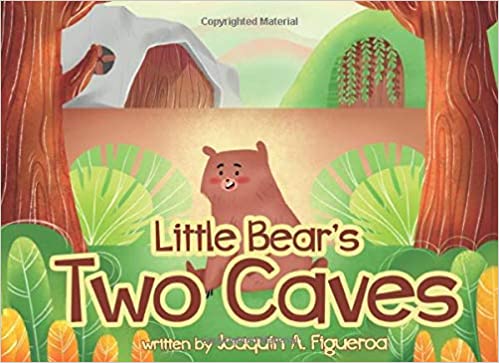 Little Bear's Two Caves children's story follows the life of Little Bear who feels very lucky. Little Bear lives with Mama Bear in her cave and when it is time to visit Papa Bear, Little Bear goes to Papa's cave. The book helps children understand divorce and separation, by focusing on the good times spent individually with each parent.
Fairytale Fraud: Well-Being Series
Ready For Rescue?
Author Katie Pye
Illustrator Anastasia Belik
A valiant young prince has been searching for Rapunzel. Rapunzel's rescue has finally arrived. A mysterious stranger told the prince about the tower's secret access. All the prince needs to do now is...watch out for the witch. Ready For Rescue? is a cleverly written children's picture book with unexpected twists, laugh out loud humour, and delightful illustrations.
The Fairy and the Butterfly
Author Ivanka Sergilova
Illustrator Mina Anguelova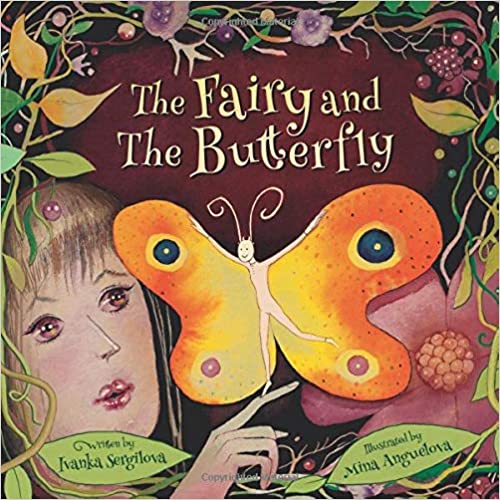 Readers Choice Award
We Love Indie Book - Cover of the Month - 2nd Place
No wings and no magical talent! What's a fairy to do? One day she meets a happy caterpillar who happens to be annoying. The caterpillar unexpectedly shows the fairy the world from a completely different perspective. He teaches the fairy life lessons that she will never forget. Follow along with The Fairy And The Butterfly.
I Wish For You
Author David Wax and Brett Blumenthal
Illustrator Brett Blumenthal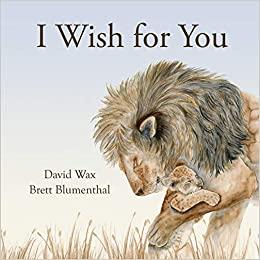 What do you wish for your child? Do you wish for them to be kind? To be strong? To be courageous? I Wish For You children's picture book explores the characteristics and values we hope our children will adopt, and how they can be learnt from the wondrous creatures on this planet. The world has so much to teach us, we learn courage from a lion, strength from a bear and kindness from a panda.
Record Breaking Betty
The Story of Betty Robinson
Author Tracy Blom
Illustrated and Designed by FX and Color Studio
Contributor Jaine Hamilton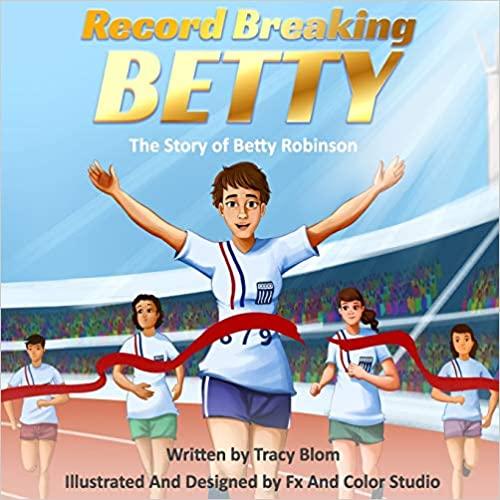 Girls can't run! At least that is what they thought back in 1928 until Betty Robinson set a new world record at just sixteen years old! She was the first female to take home a gold medal for the United States in track and field. Betty overcame many obstacles throughout her life. Her story reminds us to believe in ourselves, breakthrough barriers, and be the change that we want to see in the world. Record Breaking Betty is a children's picture book written in rhyme.
The Magic Of Me Series
My Magical Words
Author Becky Cummings
Illustrator Zuzana Svobodova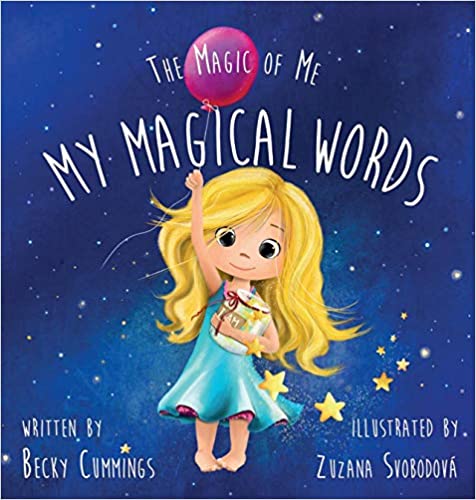 In order to increase your child's self-confidence and encouraged strong self-esteem every parent should teach their child WORDS have power and how they talk about themselves is very important skill to have.
What we say we feel! What we feel we believe! What we believe we become! And now you can help! My Magical Words children's book will guide children towards building confidence and showing them how to love themselves. This knowledgeable children's picture book teaches children 'words' can empower them to 'feel' and 'believe' they are special.
Kind Katie
Author Lauren Cardoso
Illustrator Zuzana Svobodova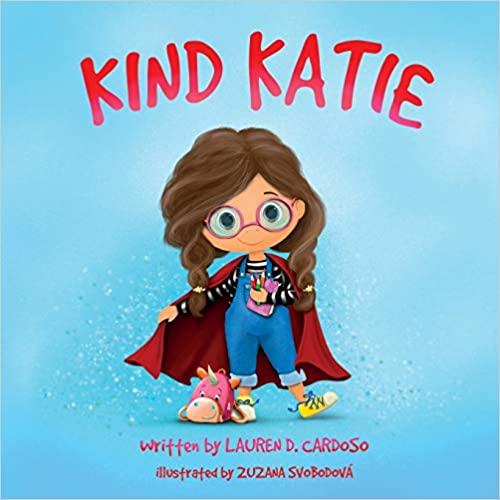 Kind Katie will soon become your child's favorite book. And what would Kind Katie do? The words 'Kind Katie' will become your child's favorite phrase to say around the house. This statement is a friendly way of reminding your children to think before they act. Katie is relatable and the perfect advocate to model positive behavior for your child. Katie discovers that kindness is contagious. She even decides that kindness is a superpower that can change the world.
Kindness is Cool! Do you want to teach your child about good deeds and being nice to those around them? Katie teaches kids that kindness is cool. She goes to school and runs into a dilemma. She both spreads and receives kindness in this must-read children's picture book.
The Thing King
Author Kat Chew
Illustrator Taylor Roszkos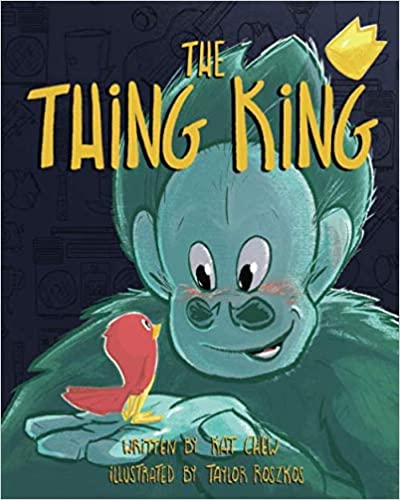 The Thing King children's picture book has every gizmo and gadget imaginable, yet he is still unhappy. What's a neighbourly bird to do? Follow along as our feathered friend sets out on a mission to cheer up the Thing King. With goofy rhymes and engaging illustrations that will make children (and parents) laugh out loud, this story encourages kids to get outside and reminds us that, "Sometimes the best thing is nothing at all."
This family-friendly, read-aloud book is perfect for readers in preschool, kindergarten, and early elementary school. It also makes a great gift for anyone who may have a little too much clutter in their life.
Hannah's Two Homes
Author Melodie Tegay
Illustrator Staff Artists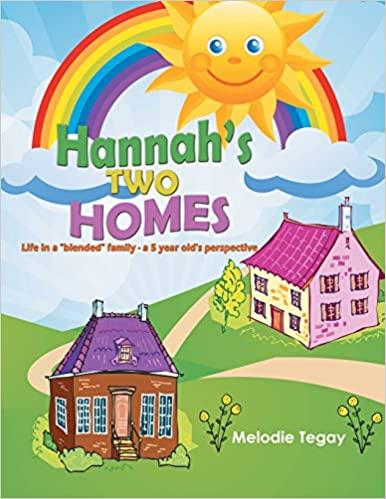 Finalist in the 2019 Chanticleer International Book Awards Contest
In today's world, many school-age children are not living with both their parents for a variety of reasons. Perhaps their marriage ended in divorce or they never married but were cohabiting and co-parenting but are now separated. While adults often have the ability to rebuild their lives, more often than not the children involved feel isolated and confused. But what if there was a delightful, easy reader children's picture book that could help kids make sense of their new world and create a springboard to discuss their feelings with a relative, therapist, or teacher?
Meet Hannah who is getting used to living between her Mom and Dad's residences while trying to fit into the dynamics of two newly reformulated family structures involving step-parents and half-siblings. Children from pre-K through second grade can better cope with this fragile and anxiety-filled situation. Join Hannah in Hannah's Two Homes with her journey of hope and love.
© Copyright 2019 - 2022 Ramona Morrow Books Blog, All Rights Reserved