The Official Ramona Morrow Books Website
Ramona Morrow | Canadian Children's Book Author and Blogger
Copyright Protection Information
Thank you for visiting Book Marketing and Promotion Ideas to learn more about Copyright Protection Information. I hope this page will make your choice easier whether you should copyright your work or not.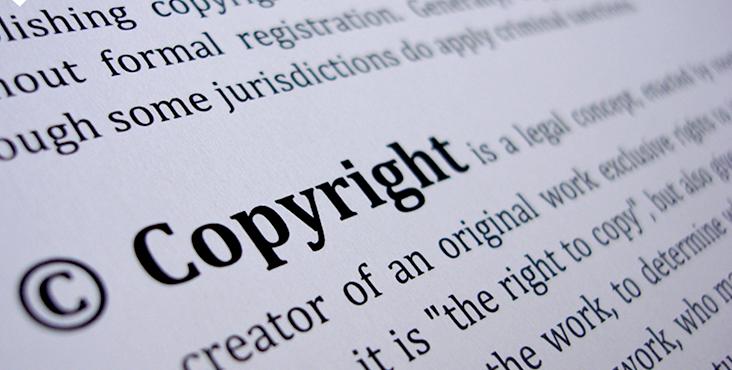 American and Canadian Copyright
Before I send any of my manuscripts out to book agents or book publishers in or out of my country, which is Canada, I copyright my work. This way, if my work is stolen and produced in any creative form other than myself approving the work in that fashion, I have the right to sue. Why? Because I have legal proof that I own that piece of work.
I also do not throw away any of my drafts - first draft, second draft, third draft, etc., or any research I may have done for writing the book. I date each draft with the current date I started that draft and as well as the research is also dated. Just in case, I have to sue, I can provide more proof than needed besides the copyright certificate for that work.
This is an excellent practice to do, who knows, one day you may need it. Hopefully, you don't, but at least you have the proof you are going to need to show lawyers and judges if you go into the court system to sue someone.
More valuable information on the Book Marketing and Promotion Ideas page that will help your book or company.
I hope you find this information helpful in your marketing and promoting adventure. I decided not to charge for this information as other people do. The only payment I want is for you to purchase my book, Jamie's Pet children's book available on Amazon only if you want to. Remember, leave a review.
All companies and individuals are encouraged to read and understand each service, their policies, and then decide if they are a right fit for you.
Report any Broken Links so they can be fixed. Thank you.
Canadian: Government of Canada - Canadian Intellectual Property Office - Copyright - Article: A Guide To Copyright
This article explains Understanding Copyright - It provides you with the basic information. Information on how to protect your valuable creations. Within the article, it also explains what a Copyright definition is, what exactly Copyright protects, the benefits of registration, and a Lifetime of Protection, with additional considerations for Copyright. Goes on to explain preparing your application for registration, how to submit your application, corresponding with the Copyright office, electronic services as well as Copyright information, ending with frequently asked questions. Everything you need to know about Copyright is in this article.
American: U.S. Copyright Office - Library of Congress by Copyright.gov - Article: Explains Copyright in General terms
This article explains What is Copyright? What does Copyright protect? And how Copyright is different from a Trademark or a Patent? Article answers the question, Do I have to register with your office to be protected? Explains why should I register my work if Copyright protection is automatic? Explains what "poor man's copyright" is. What is it? And is my Copyright good in other countries?
Articles Worth Reading
Articles Related to Copyright Protection Basic Information
These articles are worth your time in reading, they are full of valuable information and can help aid in your decision to use the service, solve a problem you may have, avoid getting scammed, purchase the service or product.
Please report an article that does not represent what is printed down below. False, fake, or misleading websites will be DELETED without notifying the author or writer of the article. Report any Broken Links so they can be fixed. Webmaster reserves the right to place articles where they are best suited for that article.
International Copyright Relations of the United States by The United States Copyright Office - Everything you need to know about U.S. Copyright but were afraid to ask.
© Copyright 2019 - 2022 Ramona Morrow Books, All Rights Reserved