The Official Ramona Morrow Books Website
Ramona Morrow | Canadian Children's Book Author and Blogger
World Famous Book Festivals
Thank you for visiting Book Marketing and Promotion Ideas to learn more about World Famous Book Festivals. You will find a list of the top 80 world famous book festivals that you will enjoy to promote your book. World famous book festivals has compiled a complete list of top book fairs, book festivals, literary festivals, and poetry festivals from around the world. These world famous book festivals are where authors enter to show off their book.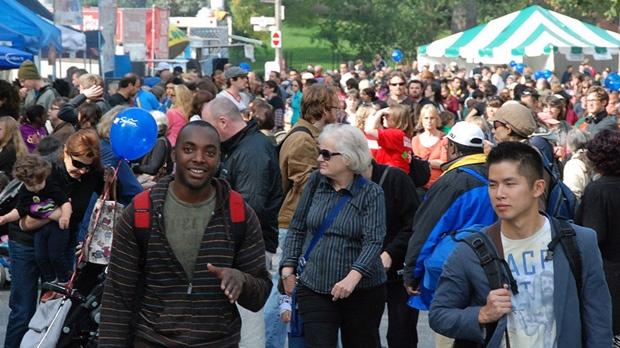 For those who don't know what a book festival is or have never been to one, this is what they are all about - A book festival is a celebration for visitors of all ages, who love books and for those who love reading to gather in one place. This celebration brings together authors, poets, and illustrators, where they have direct contact with their fans and feedback about their book is immediately given. Here you will discover new authors, poets, and illustrators excited to introduce you to their new book for you to read. Book festivals are a family fun-filled day where you can celebrate the latest books and literature on the market. Where you can relax and share your interests with other book lovers, just like you. Maybe you will meet a new friend or two!
Book festivals showcase authors, poets, and illustrators recent book and any products offered for their fans. Authors who attend book festivals also have a book signing, interact, and take pictures with their fans. At some book festivals, in addition to book signings, you will find author book readings, pop-up book readings, discussions, speakers, workshops, and activities for readers of all ages and genres. Very exciting for both author and fan. You, as the author, have to figure out what you will do at your book signing. This depends on your experience and comfort level. For my first book festival I was only comfortable to handout FREE signed copies of my book.
Attendance for some of these book festivals can reach into the hundred of thousands per day at the bigger book festivals. Great way for any author to expand their fan base. Book festivals are an invaluable opportunity for networking, because this is where you will find everyone in one place like traditional publishing authors, self-publishing authors, journalists, illustrators, literary agents, marketing companies, publishing houses, and movie agents looking for the next blockbuster. For an author, book festivals should be part of your marketing and promotional plan.
The duration for a book festival can be one day to a week or more depending on what the festivals has to offer. This is where time management is key, so plan your day accordingly. Some book festivals involve a concert or some sort of music. Local food trucks and a beverage garden can sometimes be provided. Whichever book festival you choose to attend I know you will enjoy yourself. I did!
More valuable information on the Book Marketing and Promotion Ideas page that will help your book or company.
I hope you will find this information helpful in your marketing and promoting adventure. I decided not to charge for this information like other people do. The only payment I want is for you to purchase my book, Jamie's Pet children's book available on Amazon only if you want to. Remember, to leave a review.
All companies and individuals are encouraged to read and understand each service, their policies, and then decide if they are the right fit for you.
If you don't see an Event here and you know there is one, please contact Ramona here RamonaMorrowBooks@gmail.com
If you would like your Event posted here, please contact Ramona.
Report any Broken Links so they can be fixed.
You will find throughout the world most
book festivals, book fairs, trade fairs, etc.
have been cancelled due to COVID-19
FREE Download World Famous Book Festivals List PDF here:
Due to COVID-19 some of the information about book fairs, trade fairs and their events maybe out of date. Please get information from the organizer. Thank you for understanding.
MONTHLY
Click on the Button!
© Copyright 2019 - 2022 Ramona Morrow Books, All Rights Reserved